Big Bluetooth speaker TOPROAD A100
Price: — $32.23 — $34.71 | go to purchase |
The growing popularity of the new format audio sound. Appearance great wireless speakers TOPROAD A100 brings to mind massive stereos, the era which is gone, replaced by BT-devices and soundbars. In a sense, this is good old music centre, but on a completely different level of technology.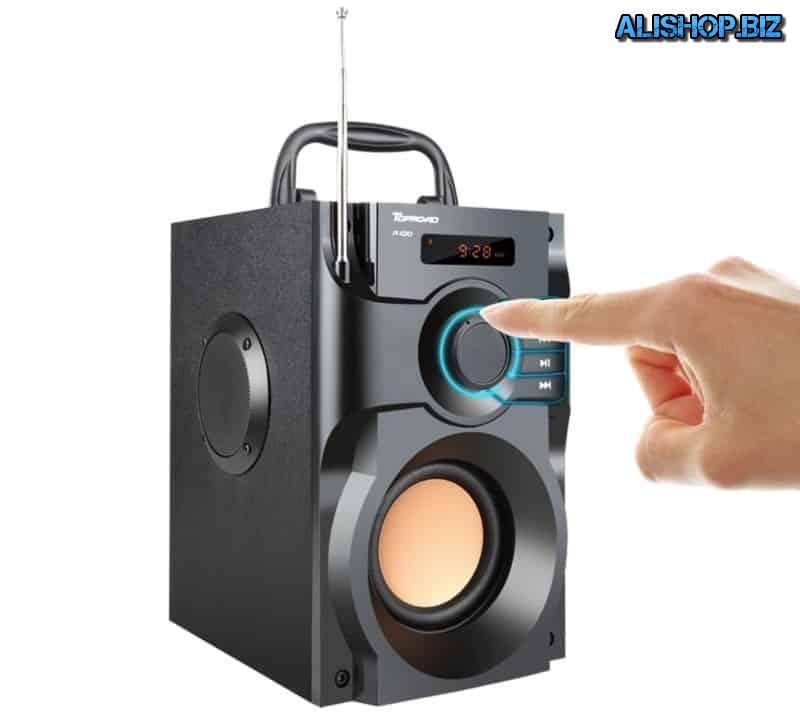 And although there is no cassette player, CDs and records, but there is radio. To receive signals provided telescopic antenna. The sound on this column is displayed with mobile gadgets via Bluetooth, c memory cards or flash drives. It is also possible a wired connection to the sources via the AUX port.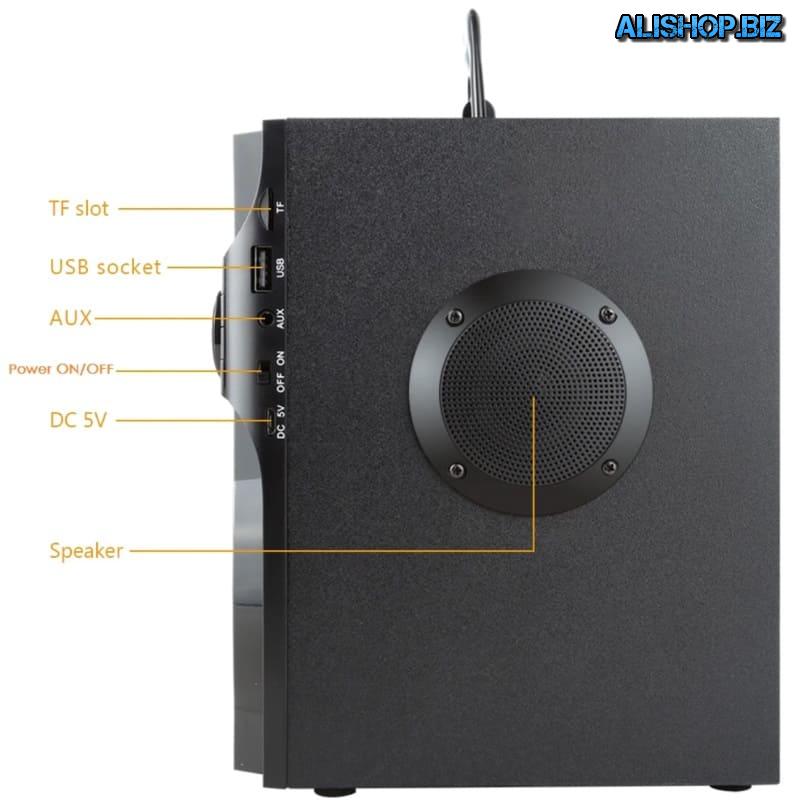 For low frequencies there is a dedicated subwoofer on 5 watts. Still 2 speakers of 2.5 W are placed on the sides. Conclusion the basic information carried on the digital display. The control column is controlled with buttons on the casing, a rotary volume knob and a remote.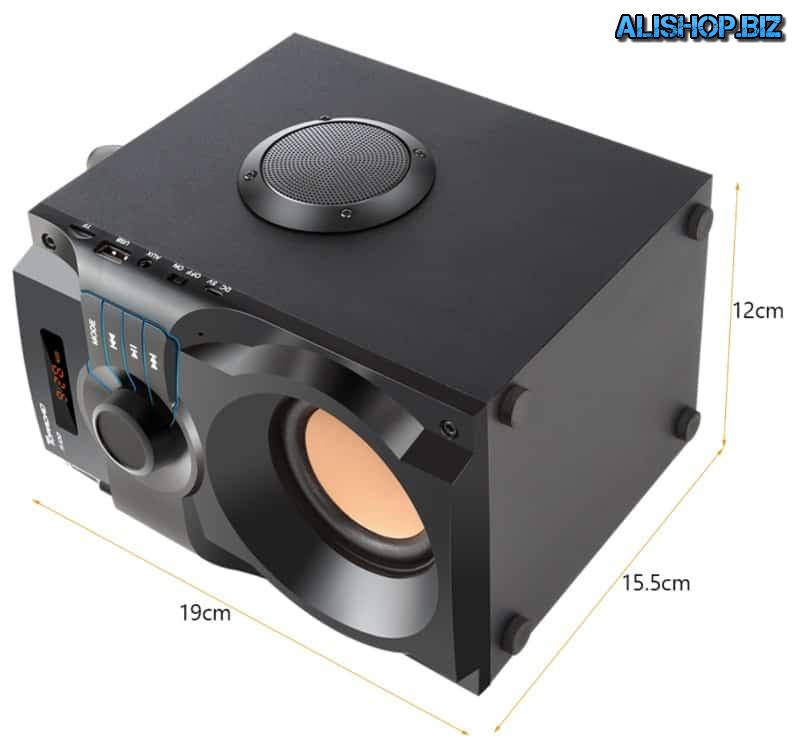 Capacity installed inside the battery is 2200 mAh. In practice, this means up to 8 hours offline. For carrying the device on top provides a convenient handle. The kit includes a charger and AUX cable.

Price: — $32.23 — $34.71 | go to purchase |