Advanced radio alarm Inlife K11
It is considered that the Golden age of radio alarm clocks, when they enjoyed great popularity, are long gone. The existence of modern models Inlife K11 proves the opposite. In order to survive in the modern world, the new alarm had to acquire several new and popular features.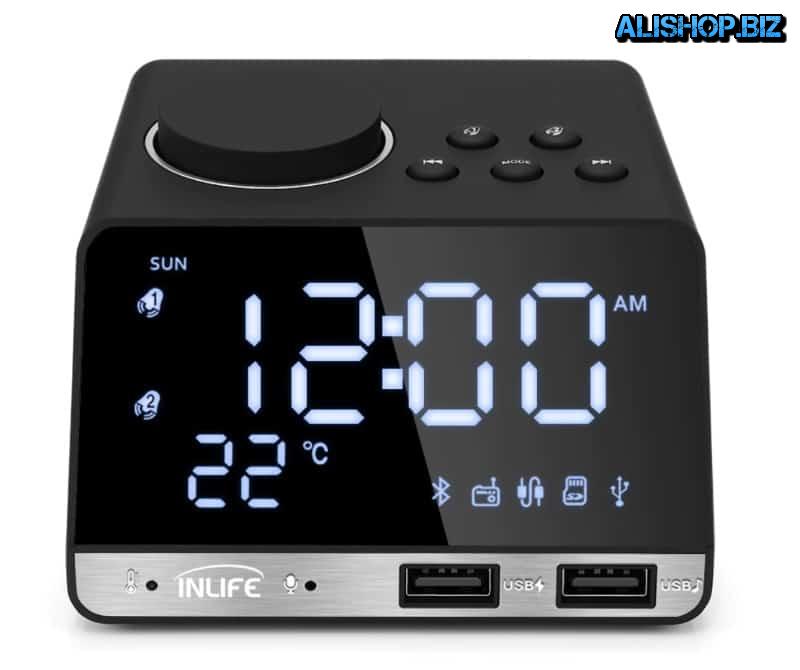 For starters, this device is a handy desktop clock with time display and temperature. To adjust the backlight brightness there are 4 levels. In addition to FM reception, the music here can be broadcast from mobile devices. To do this, in the clock module provides Bluetooth. In addition, on the reverse side there is a memory card reader. All setup parameters can be changed using the buttons and the circular of the regulator.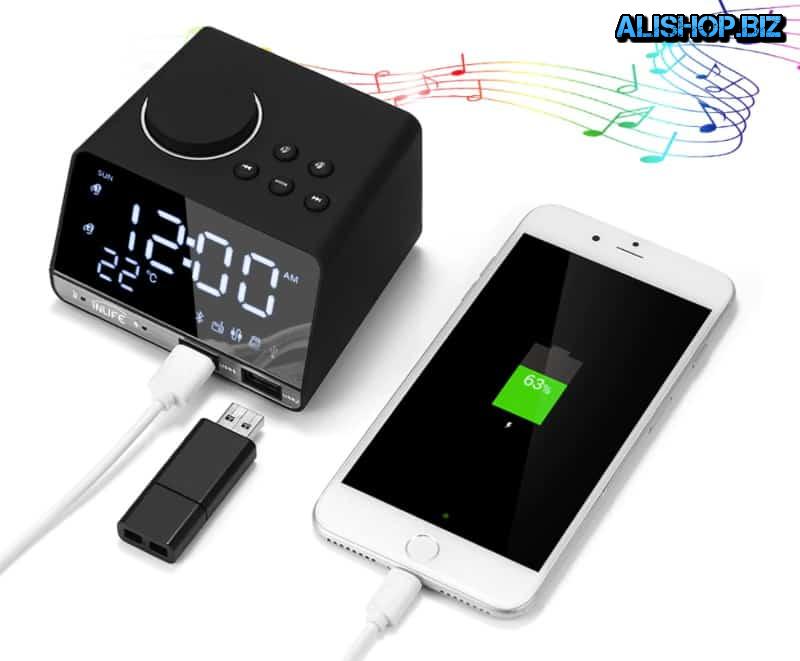 A pair of USB ports, front panel intended for charging devices as well as reading the music file (1 port). Present here microphone output allows you to organize speaker right out of bed. To power the clock using a wired connection to the network.
Price: – $20.92 | buy |