Wall dispenser for trash bags
There are on the market many different appliances for the home that make life easier. Today we will talk about wall mounted dispenser for trash bags. Different types of simplify daily life. Some of them are designed for soap, another for toothpaste, and this device performs the function of issuing trash bags.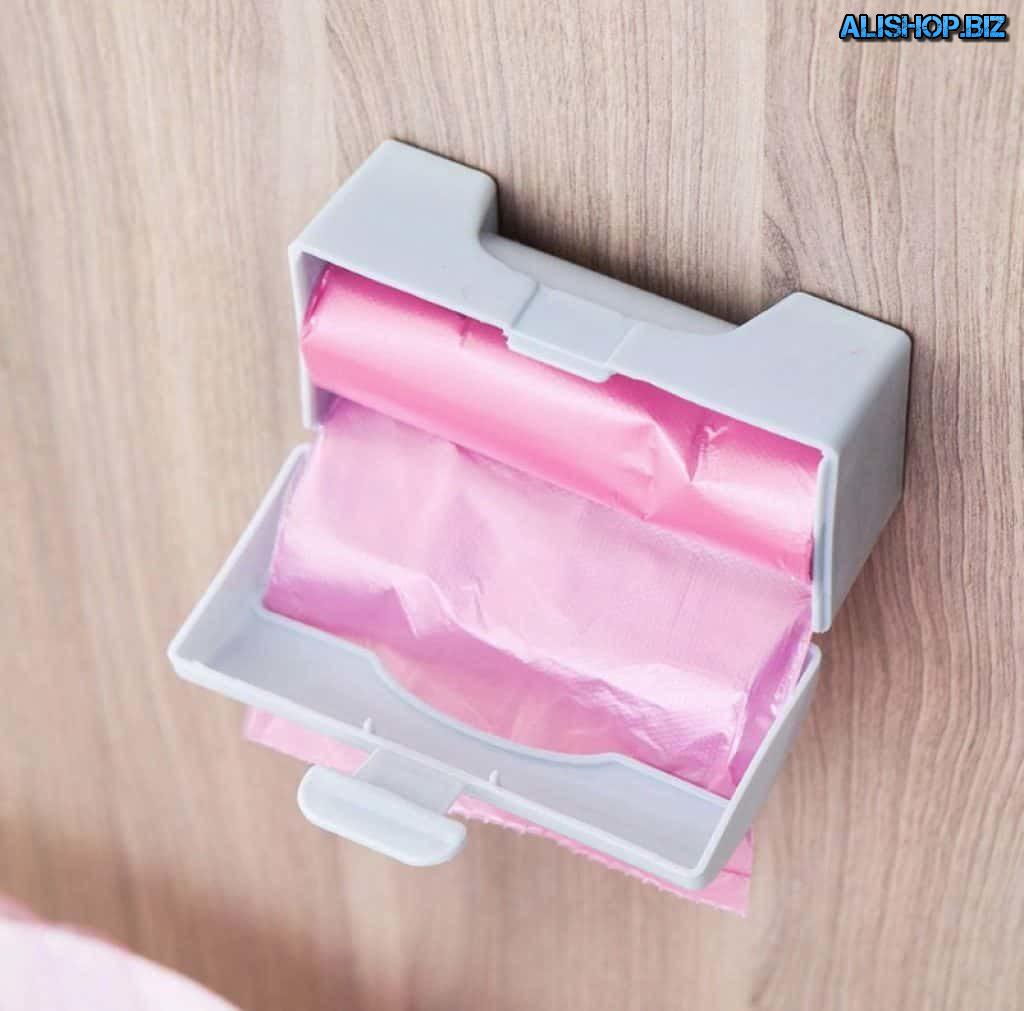 Plastic box dispenser equipped with a hinged lid with a slot. It is the tip of the next packet, to extract which is enough to pull it up for yourself. The roll off garbage bags is not fixed and rotates freely inside. Replace it on the new one takes seconds.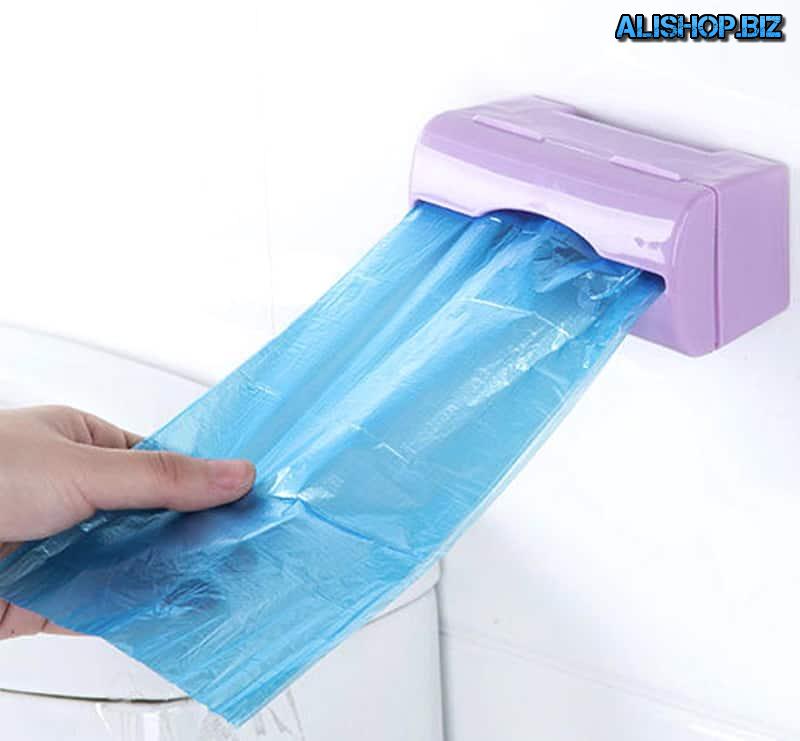 To walls, Cabinet doors or furniture such device is attached with Velcro. Its dimensions are 12 x 5.5 x 5.2 cm Among the color options are purple, pink, blue, grey and white.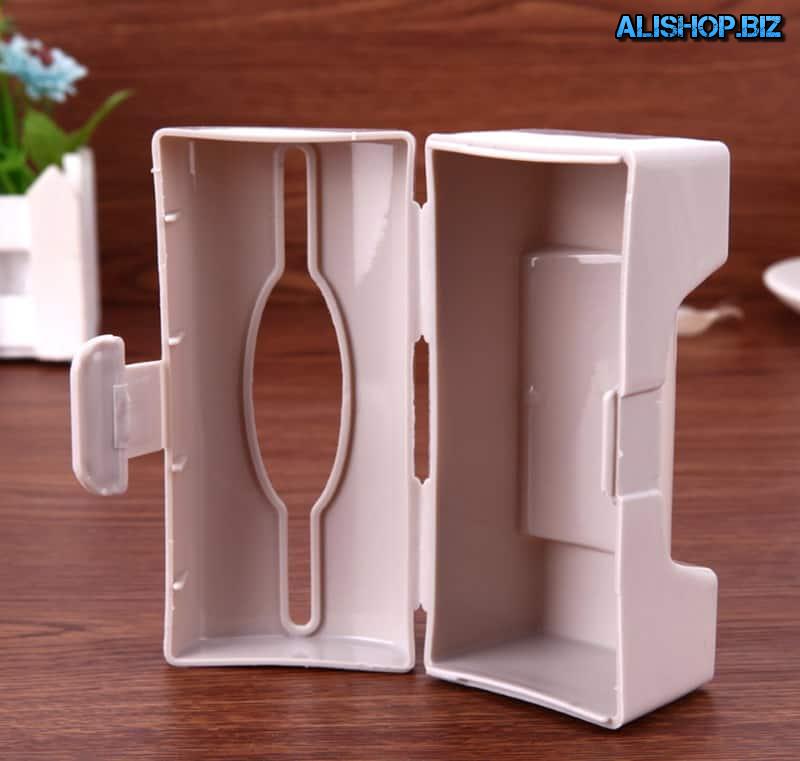 Price: – $1.23 | buy |