If the kitchen is spacious enough, it will remain narrow and the blank space where most debris accumulates. To use them allows portable rack on wheels.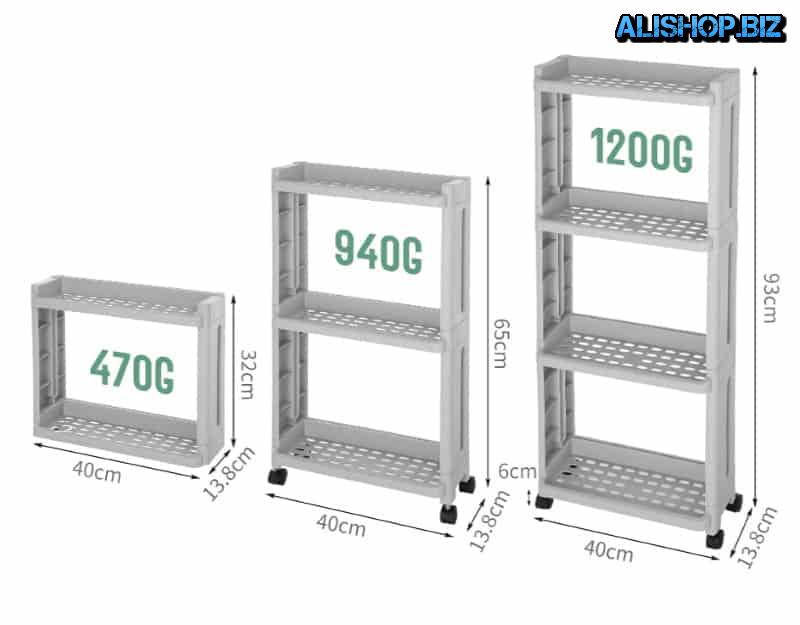 Depending on the selected configuration, the design of such a device consists of 2 or 3 modules dimensions 35 x 27 x 12 cm, installed vertically one above the other. Each one has shelves that can be used to place bottles, vessels and containers. The numerous holes on the bottom shelves do not accumulate dirt and allow air to circulate freely. The presence of constraints on the edges does not allow objects to fall when moving.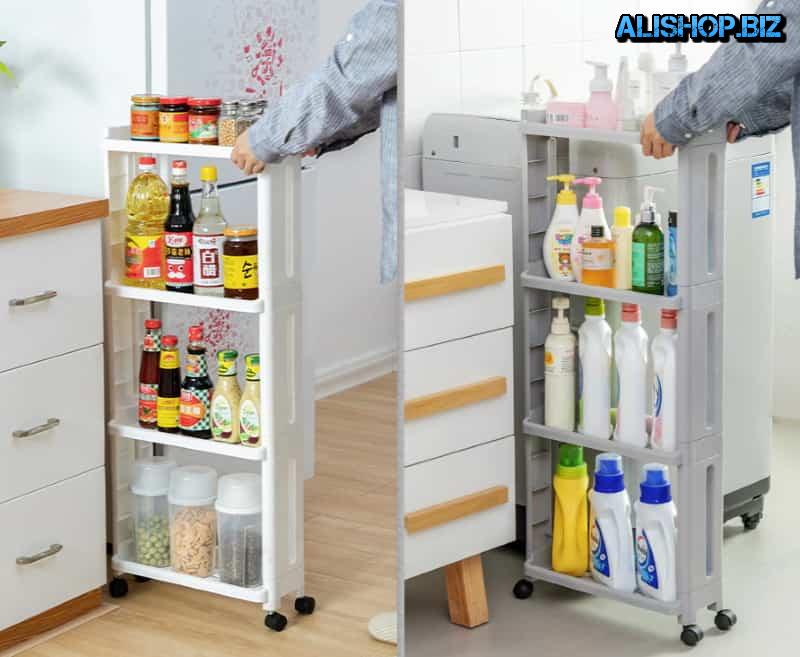 The base of the rack is placed on 4 wheels, allowing you to freely move it around the room. Material for the manufacture of modules is plastic, and so the whole structure is quite light. In addition to the kitchen, this shelf can be installed in living rooms and in the bathroom.
Price: – $20.02 – $25.02 | buy |