9 multitool with Aliexpress
Various multitools fell in love with the Chinese craftsmen not without reason, the eminent sellers of this tool put forward painfully high prices. The simplest multitool Leatherman with a set of screwdrivers, for example, easily steps over the price of 200-250 dollars, solid models are sold at 400 – 500, Victorinox will cost even more.
Options different multitool on AliExpress many thousands, and among them quite difficult to find noteworthy, but there are a few producers have already gained the trust of customers consistently high quality products. By the way, many of these tools are already being sold in local shops, but under other brands and significantly more expensive. I think you can easily recognize them.
Thus, the most trusted Chinese manufacturer multitool GANZO. And three of the most popular models of its production.
Ganzo G302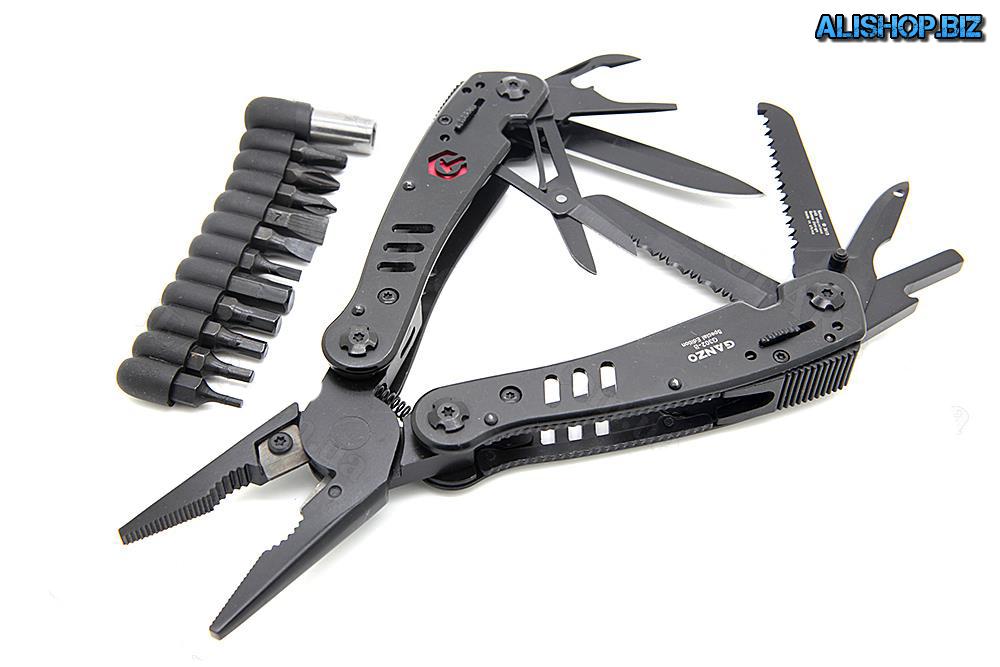 The most expensive and most popular model. 26 different tools: pliers, wire cutter, small flat blade screwdriver, knife, serrated, can opener, bottle opener for the removal of insulation, saw, capture for nuts and cylinders, scissors, awl, bit holder, 11 interchangeable nozzles in the set. Produced in white and black colors. Mark steel – 440C. I emphasise that this model has replaceable blades cutters, they can be ordered as a kit, so to buy more later.
Price: — $31.85 | go to purchase |
Ganzo G202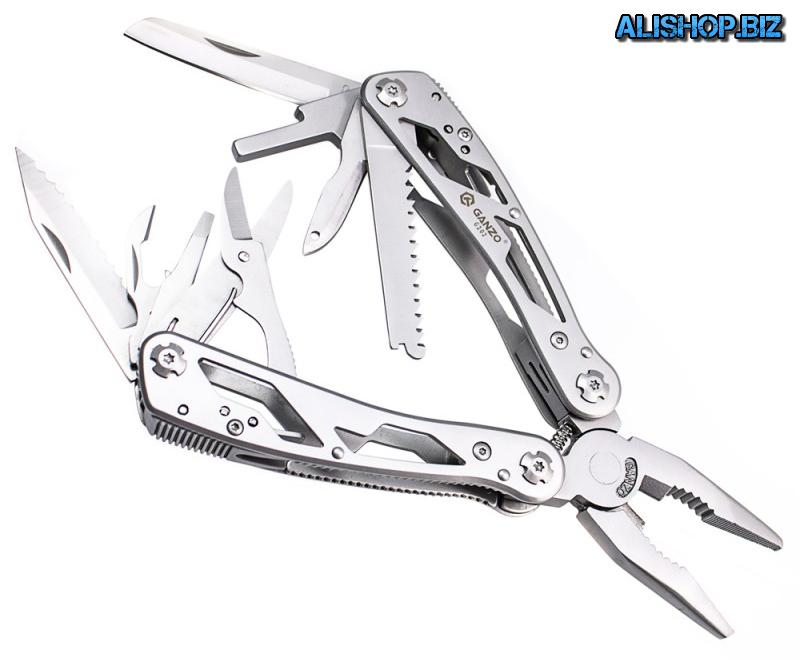 More compact and lightweight model, a little less tools – 24 and a weight of only 270 grams. But also a good set for hikers or just lovers of active holidays. It contains everything you need from pliers to a screwdriver with a nail file.
Price: — $16.78 | go to purchase |
Ganzo G104

With a small multitool in the lineup Canzo. A total of 11 tools: knife, wood saw, awl, file, bottle opener, small flat and Phillips screwdrivers, holder for additional bits. Weight – 85 grams. Fits easily in a pocket and does not cause discomfort when wearing. More like the teenage set.
Price: — $8.84 | go to purchase |
WorkRpo 15 functions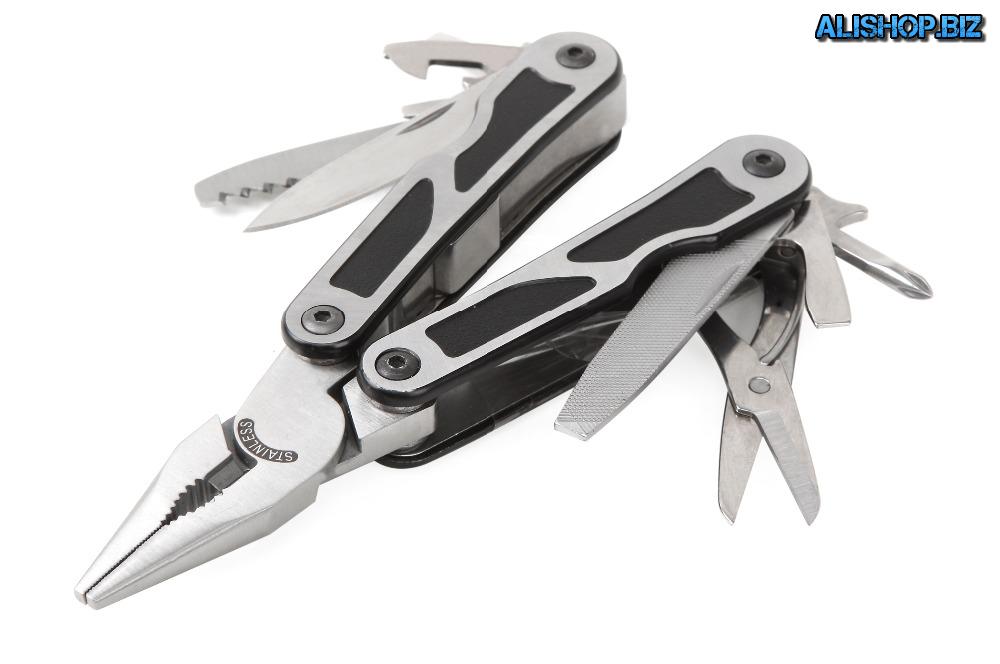 WorkRpo – Chinese manufacturer a decent enough hand tools, the range of which there is a good multitool. A standard set of tools without accessory attachments. Pleasant slip – resistant nylon lining on the handles. Size in closed condition is 9.4 cm
Price: — $15.99 | go to purchase |
WorkPro Model 13 functions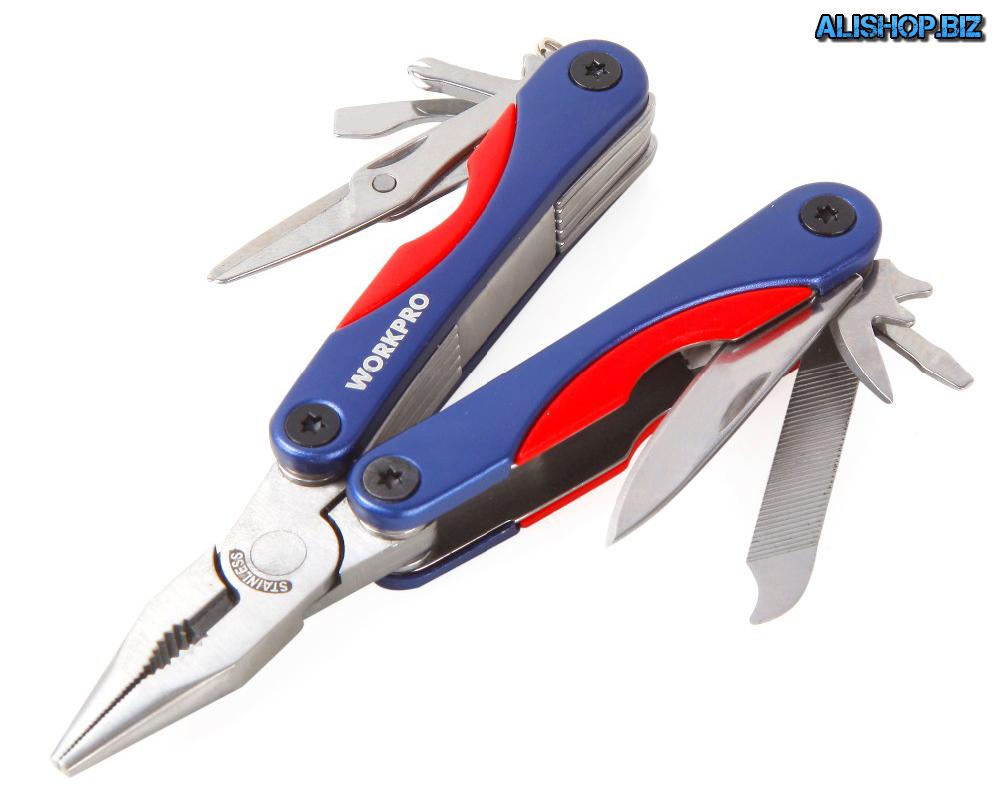 The model is slightly smaller – 7 cm in the closed state. Also more like the teenage set or multitool for women. With a big hand and a large grip is not as comfortable to use.
Price: — $8.48 | go to purchase |
Unnamed multitool A24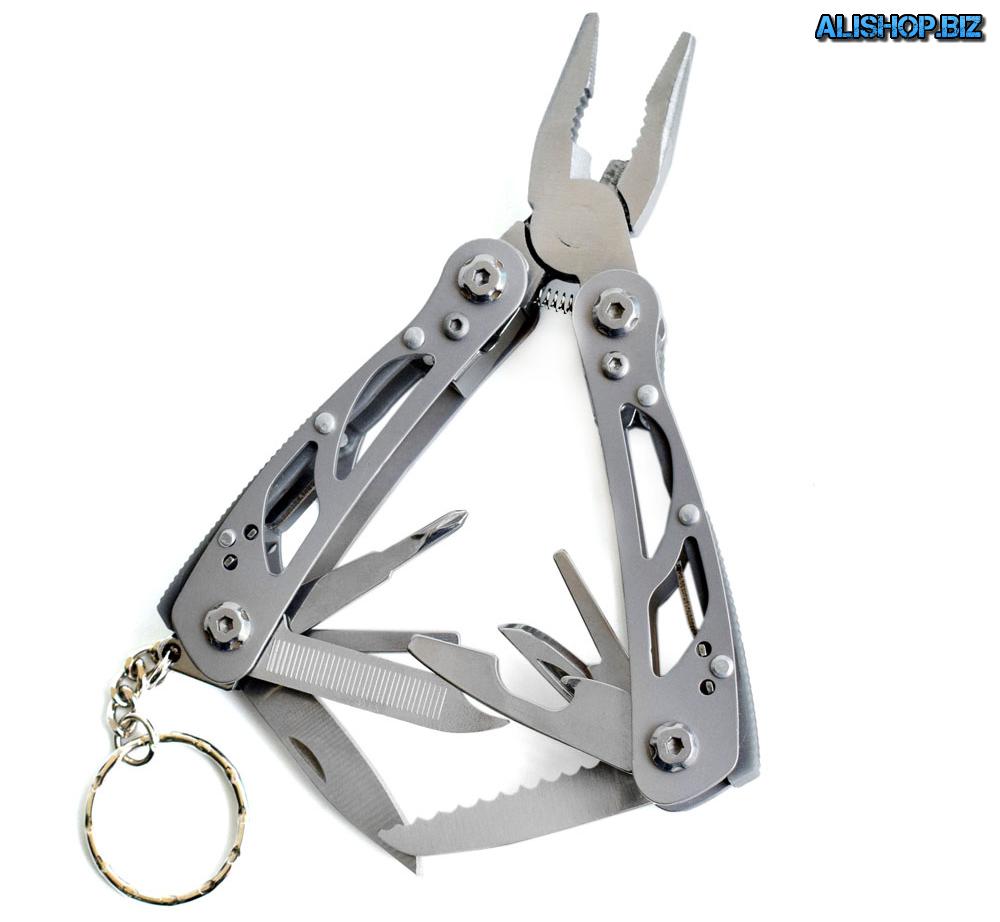 Pretty decent (especially consider the price) multitool with a standard set of functions. Nothing outstanding except the price. More than a thousand satisfied customers. One drawback — not designed to work with heavy load, may simply fail. And the spring tries to jump out when the work is not quite good.
Price: — $3.98 | go to purchase |
Multitool wrench
If you need a pocket adjustable wrench – it's your choice. Other advantages of this tool there. Several accessory attachments not allows to boost its functionality, as the above models multitool. Questionable collection, but the collection put away, besides isn't worth much.
Price: — $6.51 | go to purchase |
Multitool keychain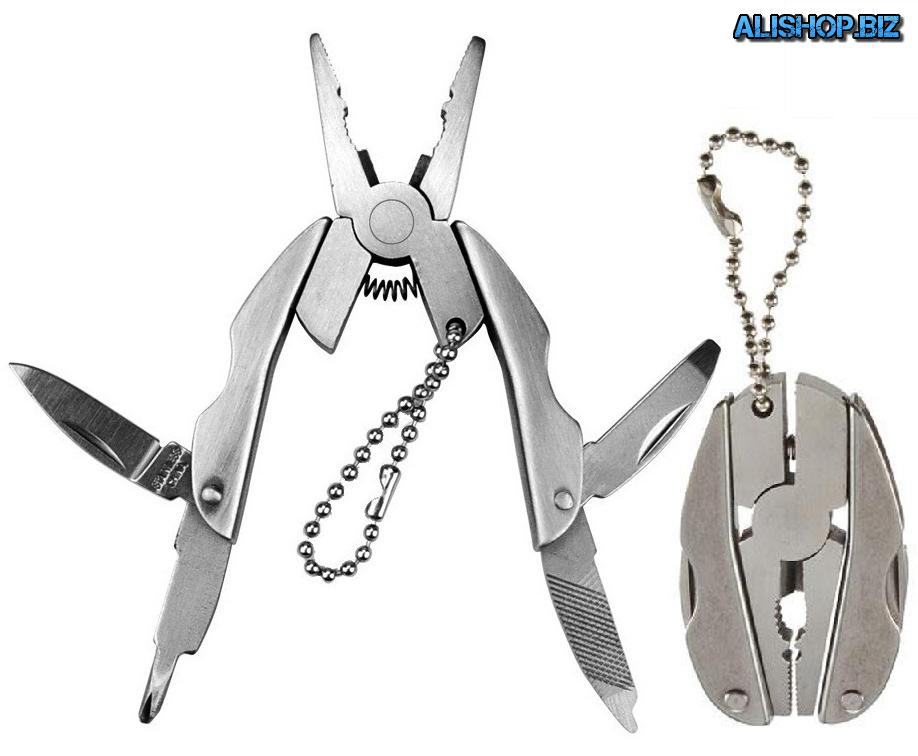 The main advantage is the compactness, size when folded approximately 5 see Particularly the quality of performance and reliability can be expected, it is clear that it is a toy. But a couple of times to fix something in the field will hold. Again, it is designed to work with small loads and small effort. Toy for children.
Price: — $1.36 | go to purchase |
Multitool cyclist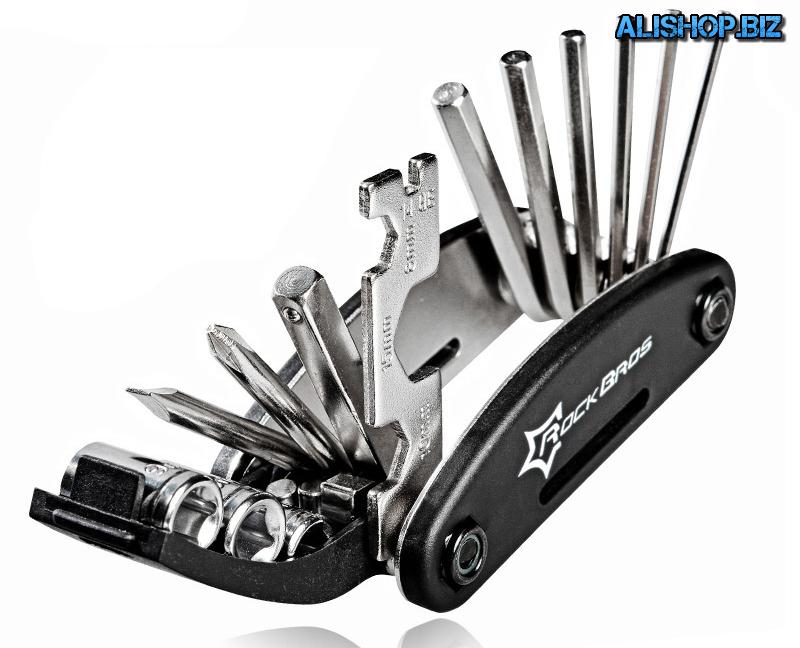 All you need to repair and customize bicycles in the field of tools, including squeeze chain. The quality is a bit weak, the new terms of the compact no equal for similar analogues. To fix the problem in trip will help, but no more. Apply as a full-fledged tool can not.
Price: — $5.60 | go to purchase |