10 best tablet laptops from Aliexpress
Often when choosing a new notebook users prefer a compact and versatile devices. Fully this format was implemented in the new generation of low-cost tablets with the possibility of installation in the keyboard dock. 10 best models of gadgets that were found in the vastness of Aliexpress, we have combined in this collection. Common for all of them is the use of current models of budget processors, minimum 4 GB RAM and Windows 10 support.
Tablet laptop with dual boot Xgody BT201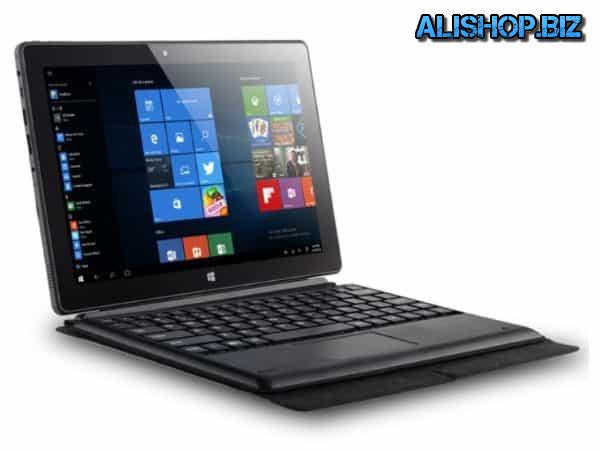 The uniqueness of the tablet Xgody BT201 is the possibility of alternating the use of 2 operating systems: Windows 10 and Android 5.1. As for computing power, everything is standard for budget devices: Intel Atom Z8350 and 4 GB of RAM will help you easily cope with a wide range of basic tasks. However, because of the low cost gadget have to "pay" 10-inch screen with a maximum resolution of 1280 x 800 pixels.
Price: – $166.99 — $206.99 | buy |
Tablet laptop for movies and working Cube iwork1x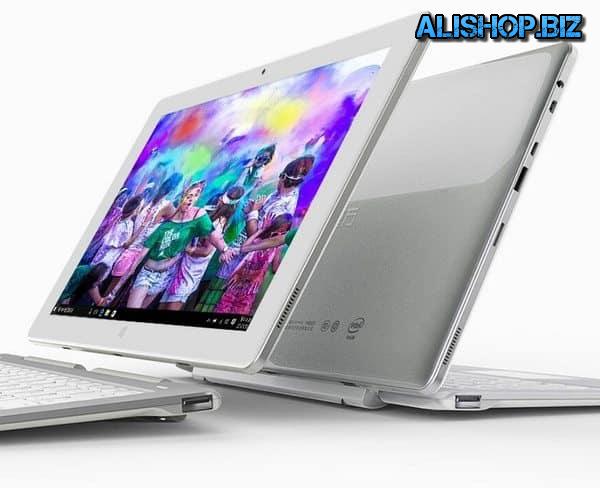 Most tablet users buy their laptops for office applications and watching videos. If we exclude from the list of requirements for the new device run demanding games, the low-cost Cube iwork1x is the perfect option. For text editing, spreadsheets and presentations uses the Intel Z8350, 4 GB RAM and the storage to 64 GB. From the point of view of playback of entertainment content in the model also has everything you need: screen with Full HD support and a HDMI port to display images on external screens.
Price: – $171.35 — $256.31 | buy |
Advanced tablet Teclast X5 Pro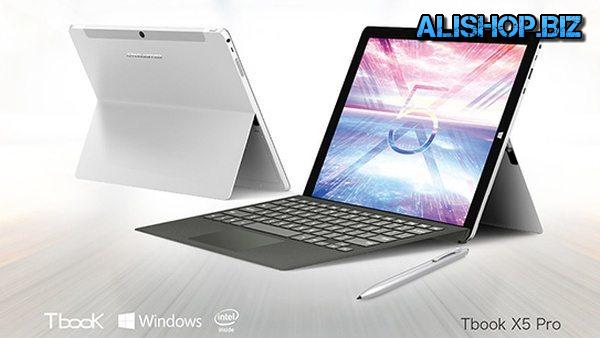 Among others mentioned in this collection of models Teclast X5 Pro is the most expensive and advanced in the technical plan. About it lets say set there's a powerful Intel core Kaby Lake M3, 8 GB RAM and SSD 256 GB. The quality of the screen is a 12.2 inch IPS panel with a resolution of 1920 x 1200 pixels. But the amount of installed in the device battery at 5000 mAh is not very impressive. In addition to the keyboard dock, available as an accessory stylus for drawing.
Price: – $618.99 — $672.99 | buy |
Tablet for work and entertainment Teclast X3 Plus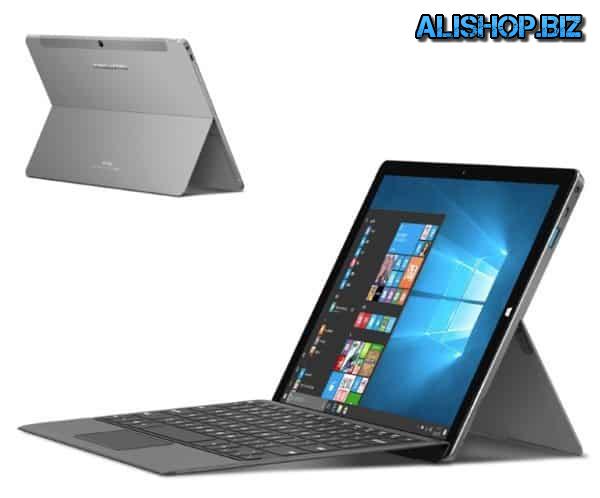 There are in the line of Teclast and more affordable models. In particular, the X3 Plus is a light version X5 Pro, which uses Intel Apollo Lake N3450, RAM reduced to 6 GB, and an SSD up to 64 GB. To expand the data storage space you can use plug-in micro SD-card up to 128 GB. The size of the screen in the X3 Plus is also slightly less than the flagship model, but its gives a fair 11.6 inch Full HD resolution of 1920 x 1080.
Price: – $349.99 — $413.99 | buy |
10 inch tablet PC CUBE Mix plus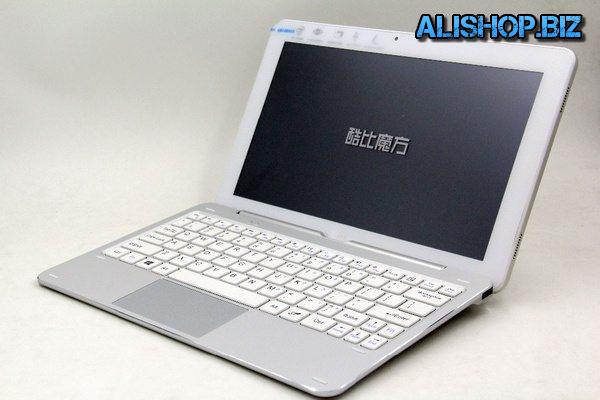 CUBE Mix plus is the best combination of advanced technical features and stylish appearance. Keyboard dock is an optional accessory, but with its help it is possible to obtain not only a convenient instrument to set but also 2 additional full-size USB 2.0 port. In fact, the tablet has ports USB Type-C and micro USB 3.0. For performance of the gadget meets the high performance processor Core M3-7Y30, 4 GB of internal memory and a SSD 128 GB. Resolution 10-inch IPS screen is 1920 x 1080 pixels. As a graphics accelerator uses integrated Intel HD Graphics 615.
Price: – $340.39 — $407.73 | buy |
Productive baby Chuwi Mini Surbook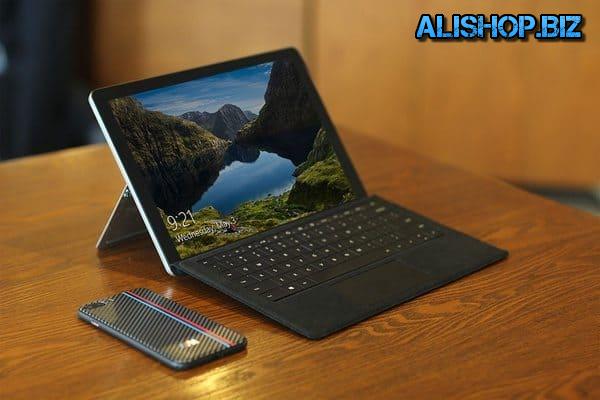 The dimensions of the model Chuwi Surbook Mini a little smaller and Hi13 are 12.3 inches diagonally. At the same time, the manufacturer was able to post here 6 GB of RAM and SSD-drive capacity of 128 GB. For calculation used the Intel Apollo Lake N3450. The screen resolution is 2736 x 1824 pixels. The presence of 2 full-size USB 3.0 ports and one USB Type-C allows you to connect a range of peripherals.
Price: – $429.99 — $473.99 | buy |
Pocket notebook Pocket GPD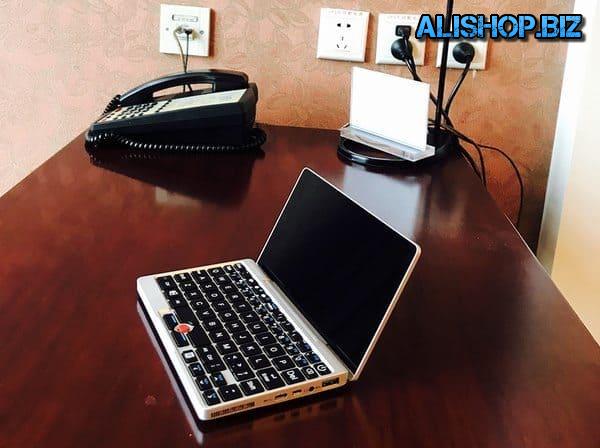 If the majority of laptops tablet manufacturers compete with each other by the size of screen and performance of the device GPD Pocket is striking in its compactness. Its dimensions are 18 x 10 6 x 1,85 cm is comparable with the size of some phablets, making the model suitable for carrying in pocket. Despite its small computational capabilities of the device is not an outsider here, as there is 8 GB of RAM, 128 GB available for OS and data, and a 7-inch screen supports a resolution of 1920 x 1080 pixels. A huge plus this kid also is the battery on 7000 mAh providing up to 7 hours of battery life.
Price: – $497.17 | buy |
The Chuwi Hi13 with the screen of Microsoft Surface Book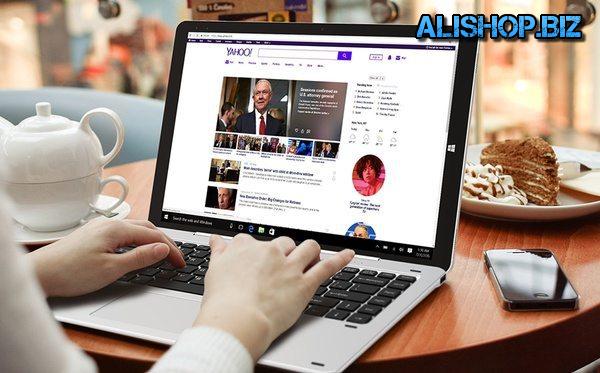 Among the many advantages of this device, the key is quality 13.5 inch screen with a resolution of 3000 x 2000 pixels. Exactly the same is used in the more expensive models of the Microsoft Surface Book. Did not disappoint and the installed battery, the capacity of which is a record of 10,000 mAh, which guarantees about 8 hours of work in offline mode. As the processor uses Intel Apollo Lake N3450, working in conjunction with 4 GB RAM. The Wi-Fi module supports the current AC standard and operates in 2 frequency bands at 2.4 and 5 GHz.
Price: – $329.99 — $375.99 | buy |
Ultrabook 15.6 Chuwi LapBook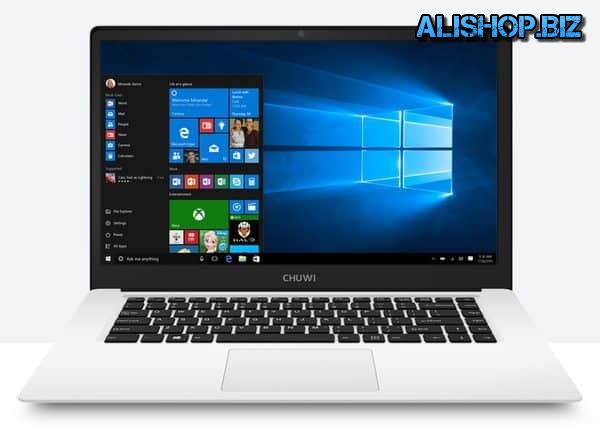 Model Chuwi LapBook 15.6 is the only compilation that can not be called a tablet. In fact, this ultra-thin notebook with a screen diagonal of 15 inches. Compared to similar models from Xiaomi and Apple, the device has a very important advantage — the low price. For just $200 you can get a compact gadget with a level of performance that allows you to freely run office applications and play Full HD videos. For here, an Intel Z8350, 4 GB RAM, and 64-Gigabyte drive.
Price: – $199.99 | buy |
Tablet for travel Chuwi the hi10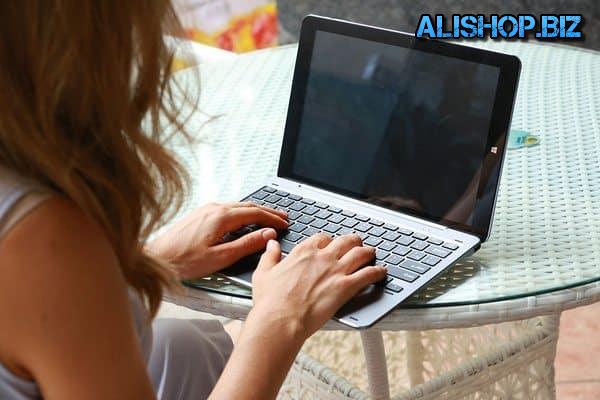 10-inch tablet laptop — this is the most optimal solution for those who need a small and efficient device for travel and vacation. The small size of the hi10 Chuwi make it compatible even with very large backpacks and light weight has practically no effect on the restrictions hand Luggage. With all this, the device can not be called "brake". Good performance here is a bunch of standard 4-core Intel Z8350 + 4 GB RAM + 64 GB SSD.
Price: – $165.99 — $215.99 | buy |