15 alternatives to the Gillette shaving machines
Although razors Gillette have become a standard in the field of male shaving, nevertheless there are a number of little-known but equally high quality and inexpensive alternatives, allowing to cope even with the toughest bristles. In this collection assembled the best, in our opinion, the razors, which were not inferior and even in some aspects superior to Gillette.
Shaver German blades Harry s Truman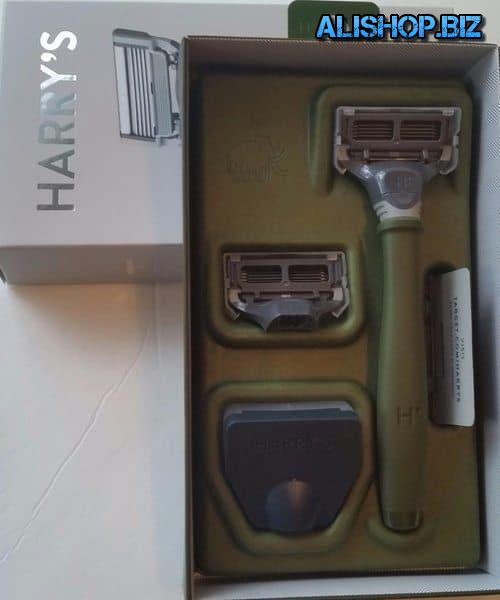 All 5 sharp blades of this shaver is made in Germany. This might be the end of the description, because German meticulousness in ensuring quality products to all well known. However, this razor also has all the other attributes of a remarkable machine: it has the strip to soften, non-slip grip, and a trimmer. Thus, the motto of the machine, Harry s Truman is no extra parts and only a superb shave.
Price: – $21.94 | buy |
Razor with 7 blades Dorco Pace7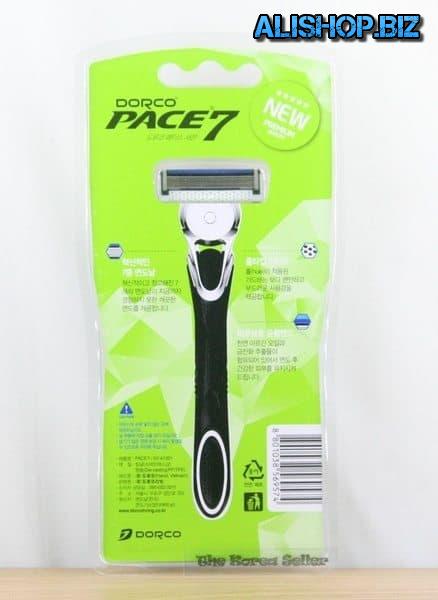 Korean razor Dorco Pace7 is a true collection of all the latest technologies and comfortable shave. 7 blades shave not just spotlessly clean, and require only one simple motion of the hand. Special moisturizing strip with calendula extract softens and soothes sensitive skin, while the rubber strip provides a smooth glide that takes into account all the irregularities of the face. In addition, cut hairs do not get stuck between the blades, and are easily washed off under running water. The comfort grip is guaranteed by the ergonomic shape of the handle.
Price: – $25.12 | buy |
Shaver head for 6 blade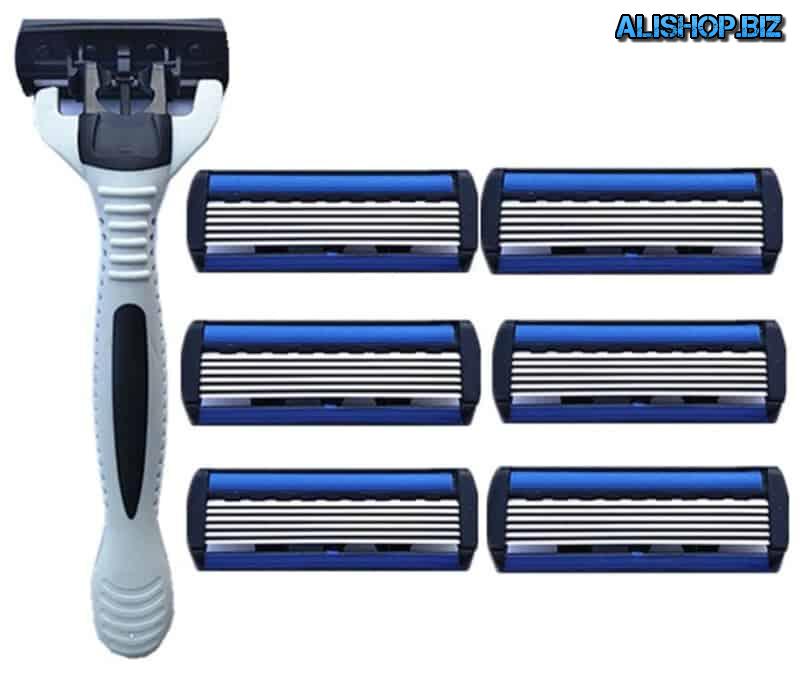 Cartridges compatible with this machine, from 6 blades, that in combination with the movable head ensures very careful and gentle removal of vegetation from the face. To soften the skin while shaving use a special moisturizing strip. The handle fixture has an ergonomic shape and is covered with relief. The total length of the razor is 16 cm Kit includes 7 replacement cartridges.
Price: – $4.87 | buy |
Machine Pace 4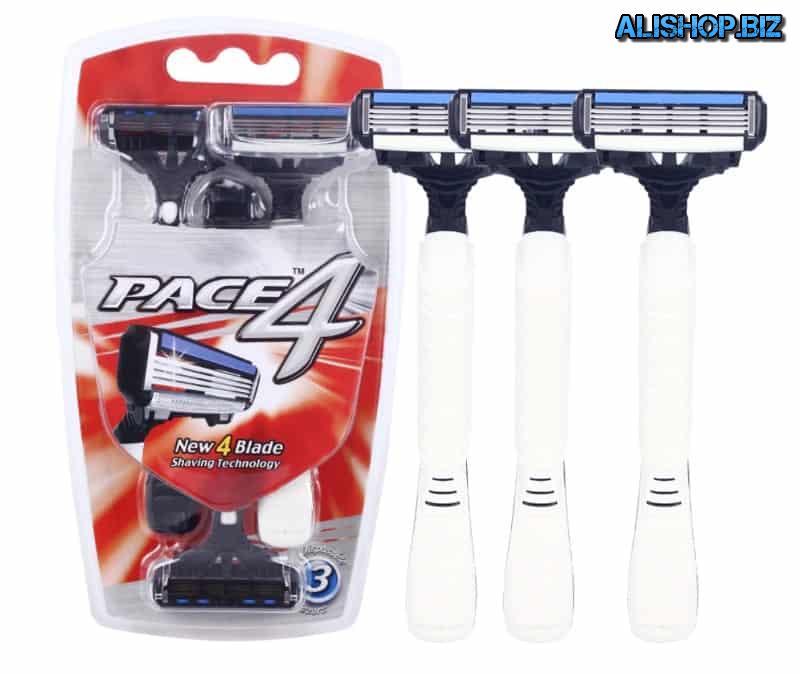 Packing with Pace 4 contains 3 of the machine, each of which includes a replaceable cartridge with 4 blades and with a wide lubricating strip. To protect the shaver head using plastic cap. The shape of the handle is slightly curved, which provides a more comfortable grip and improves the accuracy of movements. Fixture length — 13 cm, the Device can be rinsed with water and well suited for daily use.
Price: – $3.64 | buy |
Men's razor with 2 blades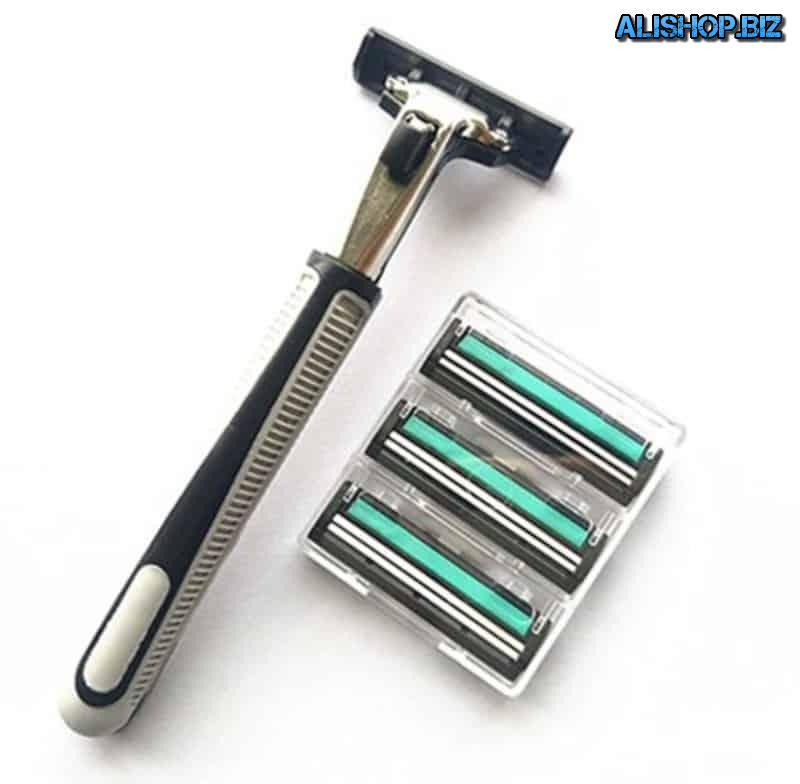 This machine is designed for mens shaving and refers to the most common type with replaceable cartridges. Each of them has a double blade and a softening strip. To replace them use the only available button. The shaver head is here is mobile, that is follows the contours of the face, providing a clean and safe removal of facial vegetation. Handle devices covered terrain and is comfortable in any hand.
Price: – $6.81 | buy |
Shaver for men Giulietta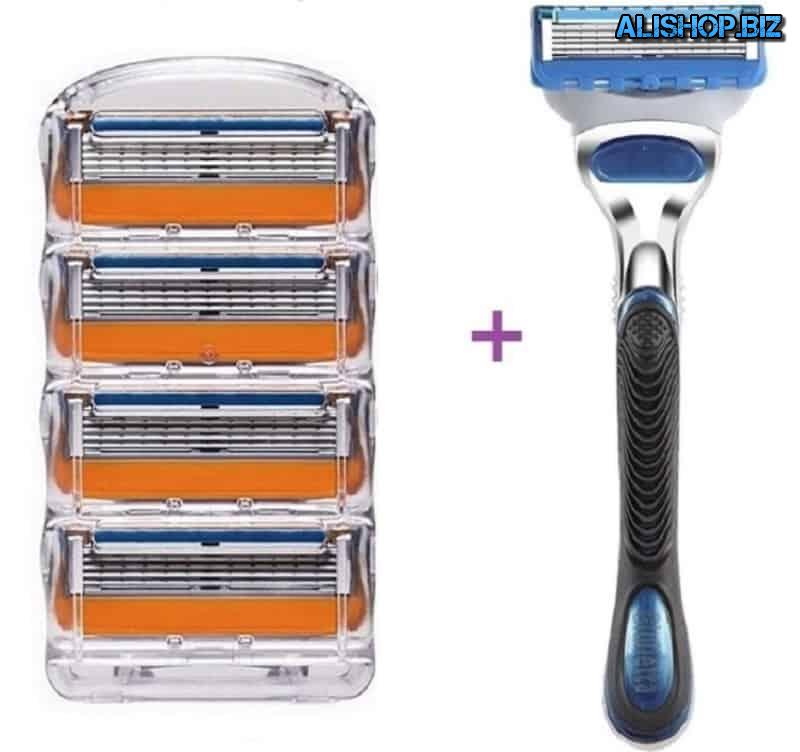 The name of the machine Giulietta directly shows us that this is worth considering alternative to Gillette. Shaving head it is equipped with 5 blades and a lubricating strip. The handle is particularly ergonomic and covered with tactile relief, protecting from sliding off wet fingers. The original kit includes block with 4 replaceable cartridges. The shaving accessory is available in 3 different colors.
Price: – $9.14 | buy |
A set of single-machine HAWARD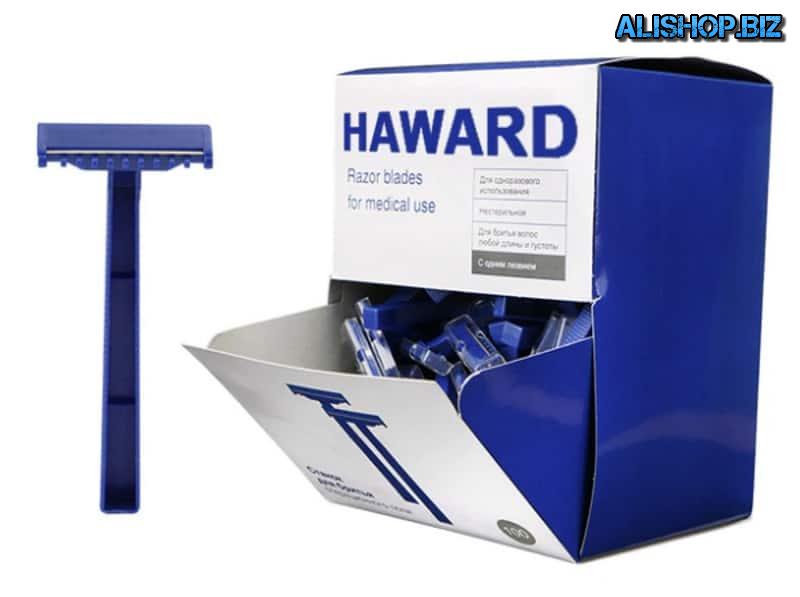 The use of disposable tools is a good alternative to razors with replaceable cartridge. The kit includes 100 HAWARD from simple plastic products with a single steel blade, each of which is intended for single use. Shaving head are protected with a transparent cap. The product is designed to remove hair of any length that is suitable for face and other body parts.
Price: – $17.99 | buy |
Double razor HAWARD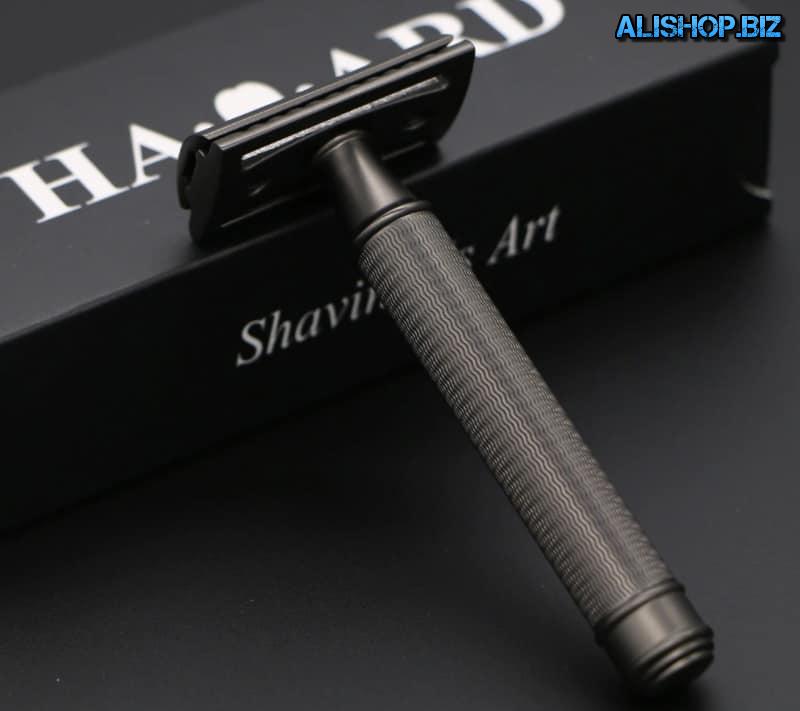 T-shaped machine — a classic that is still relevant today. Razor tool, sold under the brand name HAWARD, intended for use in conjunction with the safe blades (10 pieces included in the starter kit). Double head, made of copper, allows you to shave any of the parties. The handle of the machine is covered with a microscopic topography, which increases the reliability of contact with the hand. Fixture length is 9.5 cm, and its weight is 83 grams.
Price: – $12.99 | buy |
Safe T-shaped machine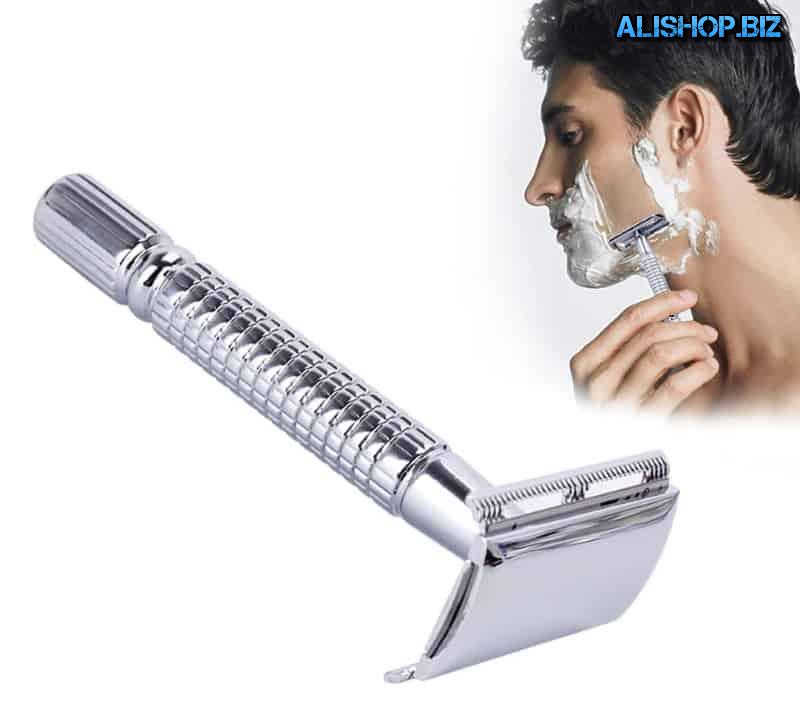 Satisfied buyers of this T-shaped machine celebrated its reliable metal construction and a nice weight that feels great in the hands. Fixture is compatible with any safe blades. On the handle caused relief anti-slip. You can shave the 2 sides of the head. The machine can be easily disassembled and washed from the accumulated hair. Handle length is 9 cm When necessary it can be replaced on your own.
Price: – $3.49 | buy |
Budget machine, plastic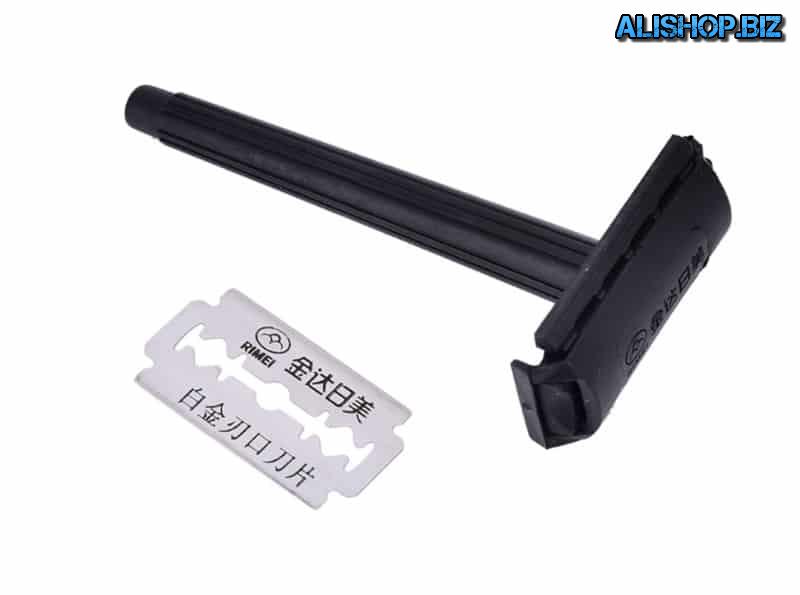 Budget version of the classic T-shaped machine made of black plastic and can be used with any double safe razors. In the original set already comes with one. To install new enough to open the shaver head and again close it with a simple latch. Length — 10 cm, This razor is an intermediate option between disposable machines and more solid shaving facilities. Suitable for occasional use during business trips.
Price: – $1.38 | buy |
The travel razor Personna M5 Magnum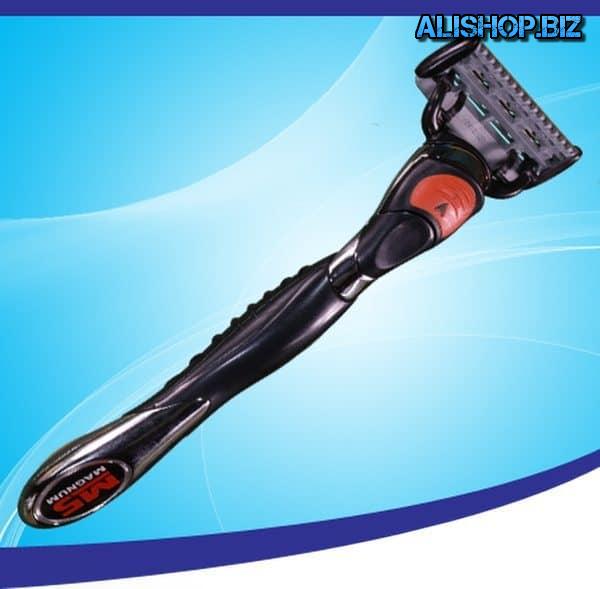 What kind of razor to take on a business trip or journey? Personna M5 Magnum is a great candidate for this. It is not just used 5-sesvenna system for a clean shave, the strip to soften the skin, and a large and convenient button for quick change of blades, but also has a trimmer that allows you to trim the hard to reach places, such as under the nose. In addition, the kit includes a special pouch for safe transportation. Thus, the Personna M5 Magnum is a compact and versatile shaving system that will help you out always and everywhere.
Price: – $8.99 | buy |
Razor Dighealth Black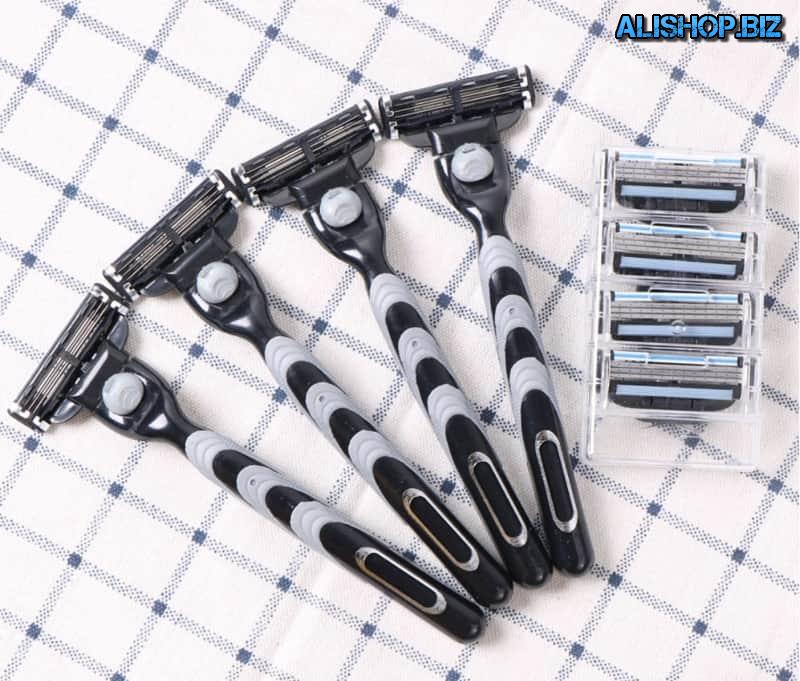 The razor Black Dighealth use replaceable cartridges with 4 blades. They provide a good balance between cost and quality of shave. To protect the skin from damage and irritation used 2 lubricating strips. Head is movable and perfectly follows the contours of the face. The relief on the handle provides a secure grip with the hands even if that is wet with water. The machine is made of ABS plastic and has a length of 14 cm.
Price: – $3.79 | buy |
Shaver with trimmer function Schick Hydro 5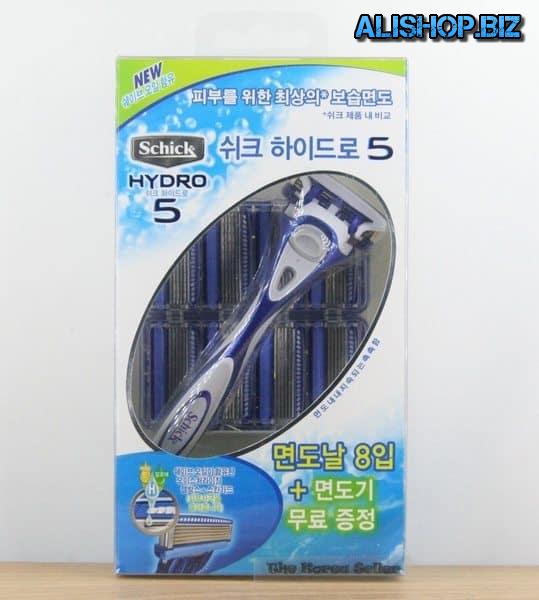 And although compared to the Dorco Pace 7 razor Schick Hydro is used only 5 blades, this does not hinder the smooth daily shave. A special tank above the blades during the entire procedure allocates the skin moisturizing substance and thus almost completely eliminate the irritation. Moreover, unlike many other razors, the angle at Shick can be adjusted, making it a convenient trimmer. Razor handle in turn designed to fit any hand.
Price: – $27.13 | buy |
Flexible and easy-shaver Bic Flex&Easy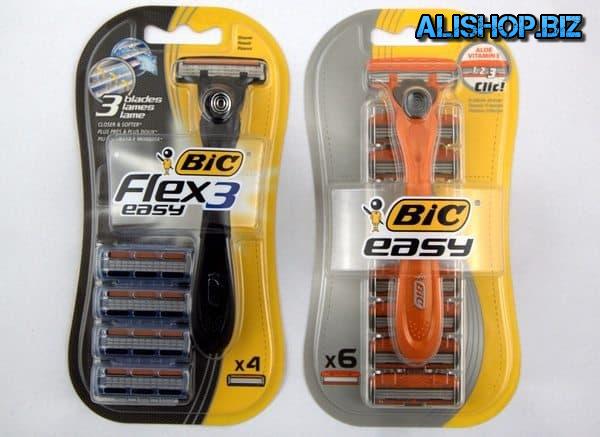 The name of this cheap machine from France Flex&Easy perfectly reflects its essence. Razor has a simple design and a flexible floating head with 3 blades, which provides a decent level for everyday shaving. In addition, the long handle of the machine lies well in the hand and skin safety is guaranteed by the presence of over-dyed strips and a system that prevents cuts.
Price: – $13.90 | buy |
Rasoir Performance — a reasonable economy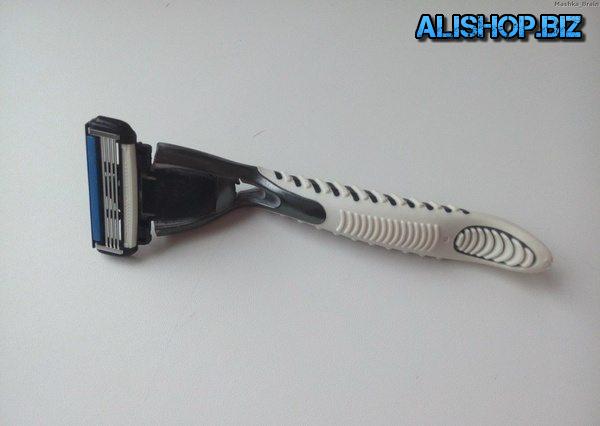 If you go back to Gillette razors, the main motive to change this machine into something else first and foremost is the high price of blades. Performance Rasoir is a modern razor from France with 4 blades, which according to the reviews of numerous buyers last longer and are cheaper than those of Gillette. The smoothness of the shave and lack of irritation of the skin should also be recorded in the "pros" of this model. The only downside is the lack of trimmer.
Price: – $6.87 | buy |