20 components from Aliexpress to build a budget PC
The use of server and desktop processors Intel from past generations, which on Aliexpress are currently cheap and sold in almost weight, allows you to collect performance for work and entertainment. In addition to the CPU, for this collection we have selected other components, the total cost of which allows you to build a very budget version of the computer, comparable in performance to the more expensive counterparts.
Intel Xeon X3440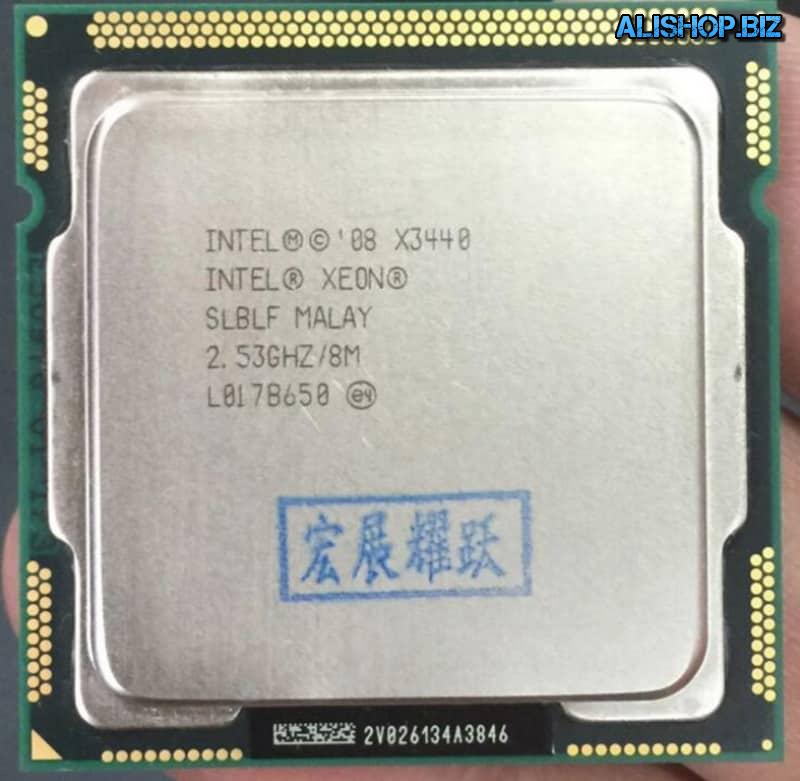 Initially, the Xeon processor family intended for server systems, but after a small hardware modification and BIOS upgrade some models of motherboards they have been used as efficient solutions for home and office PC. Model Intel Xeon X3440 has 4 cores and runs at a frequency of 2.53 GHz. CPU TDP is 95 watts. To install this "stone" you need a compatible Board, with Socket 1156.
Price: – $14.99 | buy |
Intel Core i5-3570
If you still have the motherboard on LGA1155, then adding the Intel Core i5-3570, 22 nm microarchitecture Ivy Bridge, you can also get inexpensive and productive solution for most home tasks including playback of streaming content and launch most new games. "Stone" is clocked at 3.4 GHz, has 4 cores and heat at 77 watts. The size of the L2 cache is 6 MB.
Price: – $47.99 | buy |
2-nuclear processor Intel Core 2 Duo E8500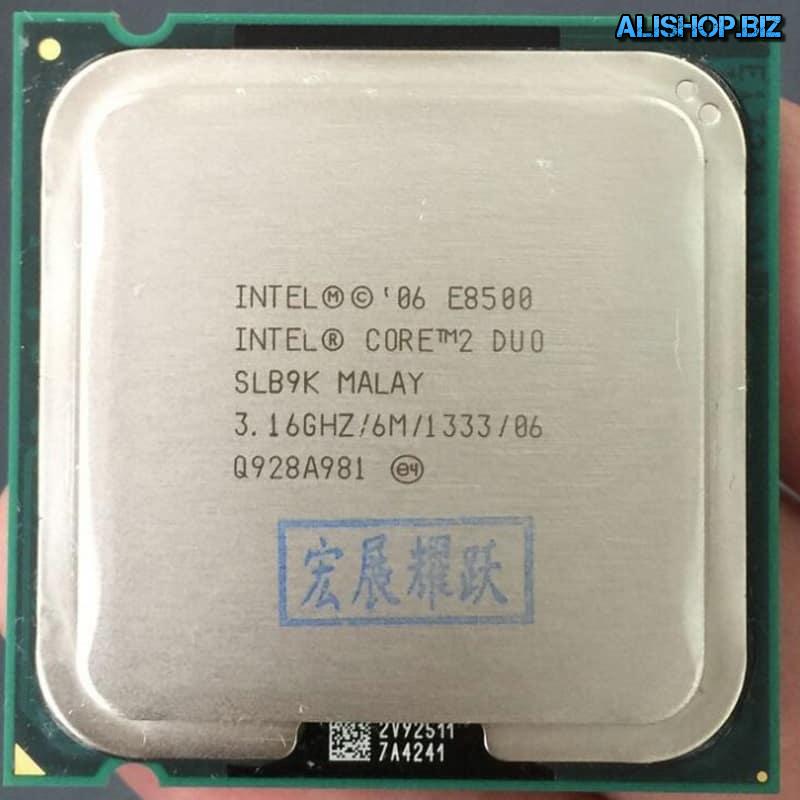 Intel Core 2 Duo E8500 — classic 2-core, designed for installation in socket LGA775 and it is built on the microarchitecture of Wolfdale. Its main advantage is an extremely low price, allowing to buy such processors literally on weight. However, the system built based on it, it will do Internet browsing and office applications. The processor is clocked at 3.16 GHz, has 6 MB of cache and has a 65W dissipation.
Price: – $5 | buy |
Motherboard Gigabyte GA-Z77P-D3 LGA 1155 in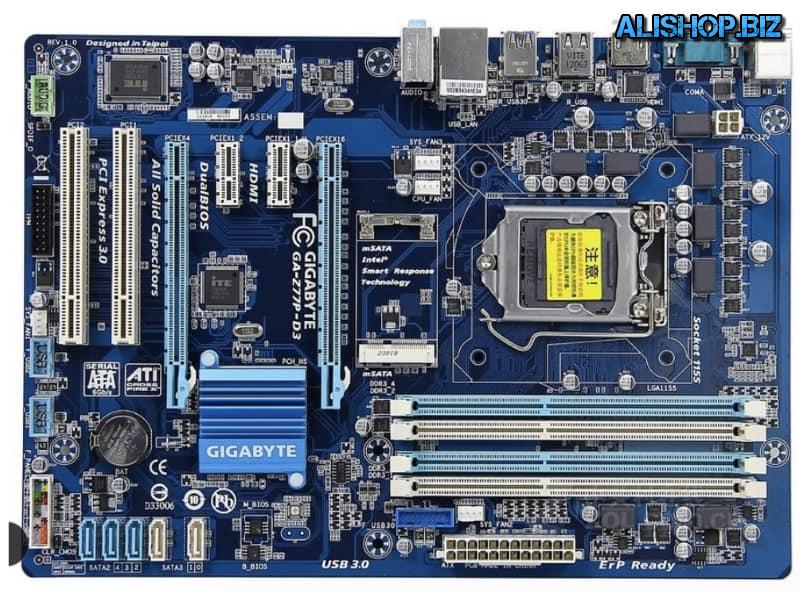 Despite the fact that motherboards for older processors more and more difficult to find in computer stores, on Aliexpress it's always easy to find several affordable options. Gigabyte GA-Z77P-D3 is designed for installation of Intel processors for socket LGA1155. As RAM, you can install 2 DDR3 modules with a total volume of up to 8 GB. Integrated into the cost of the GPU GMA X4500 eliminates the need for an additional graphics card.
Price: – $63.80 | buy |
Motherboard ASUS P5G41T-M LX V2 LGA775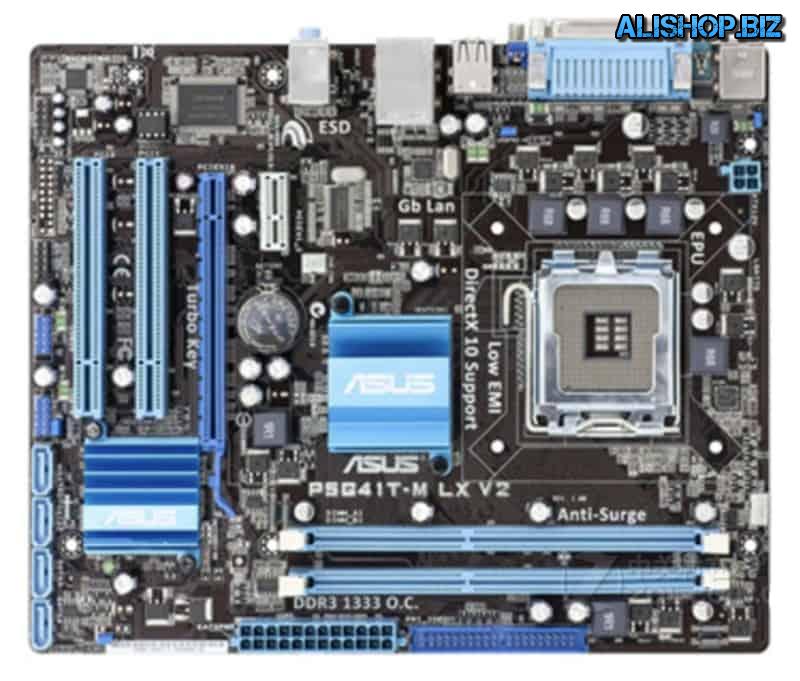 For those who decided to build a system on budget processors for socket LGA775, the best option is to purchase motherboard ASUS P5G41T-M LX V2. "Motherboard" supports the installation of up to 8 GB of DDR3 RAM, for which it provides 2 slots. For connecting external devices 8 USB 2.0 ports. The keyboard and mouse you can pick up through the ports of PS/2. Built-in video module GMA X4500 will be useful for those who do not need powerful graphics card.
Price: – $31.65 | buy |
Motherboard ASUS LGA1156 P7H55 under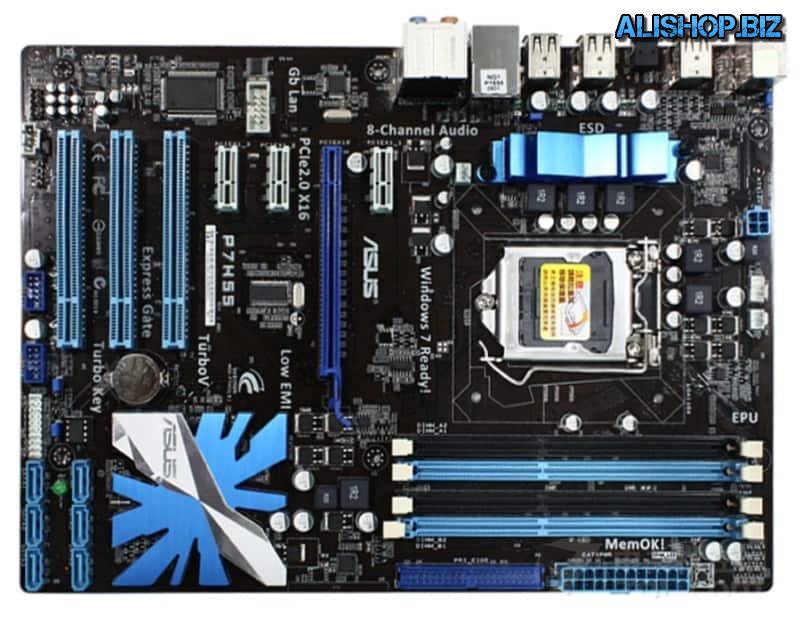 ASUS P7H55 — more modern solution, allowing to work with processors, designed for installation in a slot LGA1156. The fee is based on the Intel H55 chipset and supports up to 16GB of DDR3 RAM, for which it provides 4 slots. Total number of USB ports at this "motherboard" is 12 pieces. To connect drives there are 6 SATA II ports. Also motherboard supports 8-channel output audio.
Price: – $72.19 | buy |
Memory modules Kingstone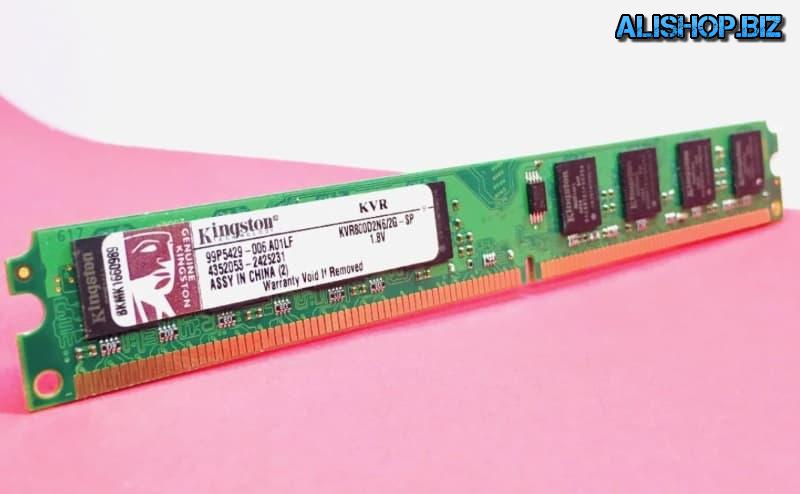 Similarly motherboards that work with the processors that are already out of production, compatible memory, too, should be sought primarily on Aliexpress. DDR3 Kingston modules are presented in options 1, 2, 4 and 8 GB. All trims have a fairly high overall rating at 4.8 points. Delivery is carried out in solid cases protect the modules from damage. Before selling memory passes the mandatory testing.
Price: – $3.51 — $138 | buy |
DDR3 memory Veinida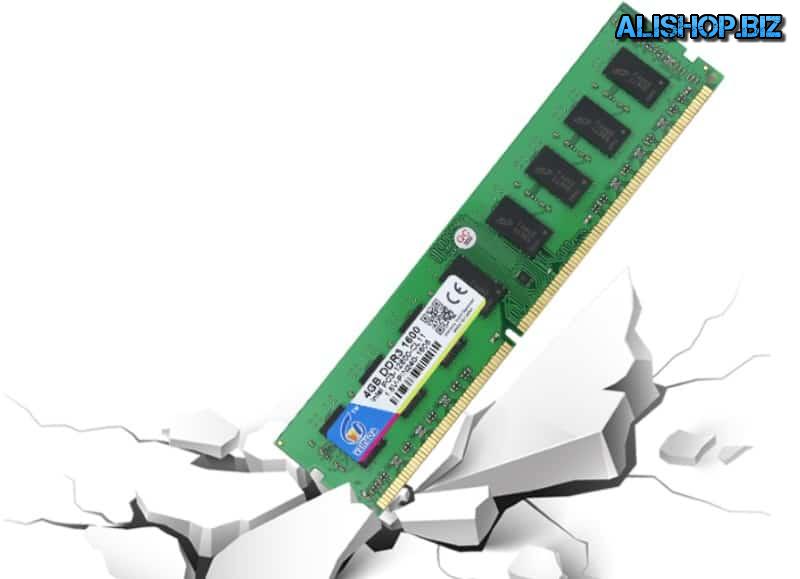 The brand manufacturer of memory modules Veinida not so familiar to Russian consumers, like Kingston, however, he enjoys a high popularity among users, whose average rating is 4.9 points. The range includes DDR3-strap size 2, 4 and 8 GB running at 1333 and 1600 MHz. Feature memory Veinida is compatible with systems based on processors like Intel and AMD.
Price: – $7.20 — $29.39 | buy |
Memory modules Atermiter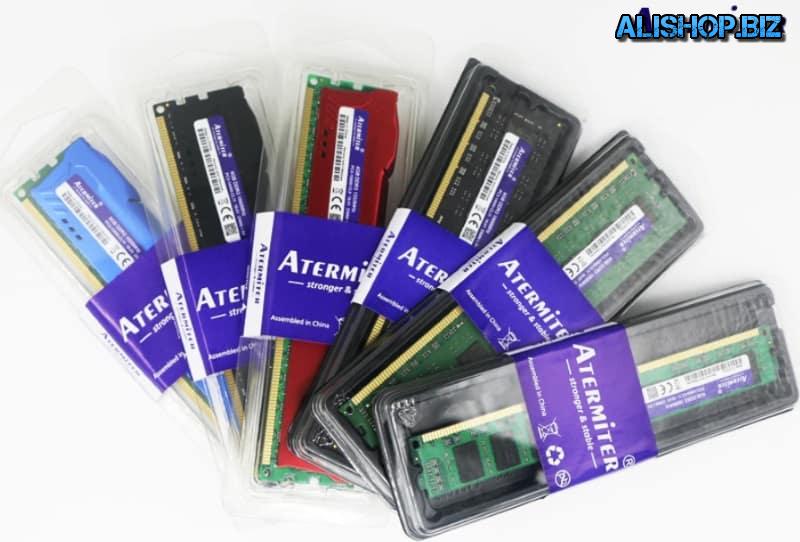 Strap DDR3-memory Atermiter presented in versions for Intel and AMD processors. As for the volume, then the range includes modules in 2, 4 and 8 GB, operating at frequencies of 1333, 1600 and 1866 MHz. The impressive volume of sales, average user rating is 4.8 out of 5 points. As the same memory, Atermiter straps are supplied in transparent packaging. Also available are versions with radiators.
Price: – $5.22 — $25.20 | buy |
Video card GIGABYTE GT630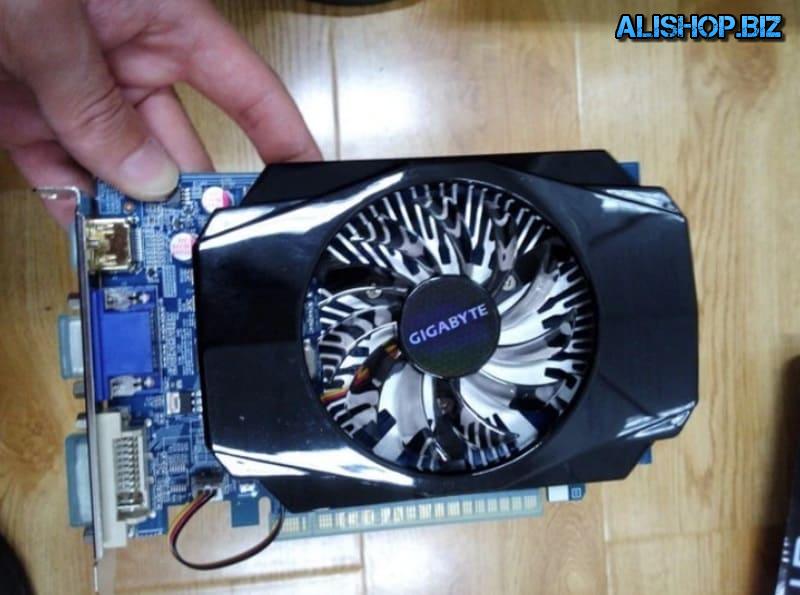 Choosing the discrete graphics card for a budget self-assembled PC should look attentively at the budget lines from well-known manufacturers, which are widely represented on Aliexpress. Model GIGABYTE GT630 has a compact size and is equipped with 1 GB of RAM. Modern games on it would not start, but for video playback and simple graphics, it will fit perfectly. For monitors available slots are HDMI, VGA and DVI.
Price: – $28.34 | buy |
Graphics card Asus GTX-750TI-OC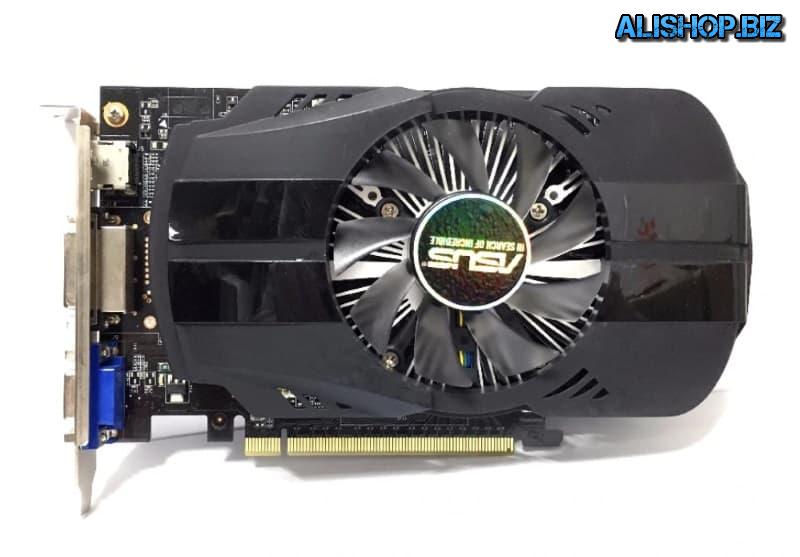 There is also a number of inexpensive graphics cards include the Asus GTX-750TI-OC (able used), which is equipped with 2 GB of RAM. This fee allows you to comfortably view HD video, and launch the individual games that were released a few years ago. To display the image it provides 3 ports, including HDMI, DVI and VGA, left for compatibility with older monitors.
Price: – $41.38 | buy |
Graphics card ZOTAC GeForce GTX 950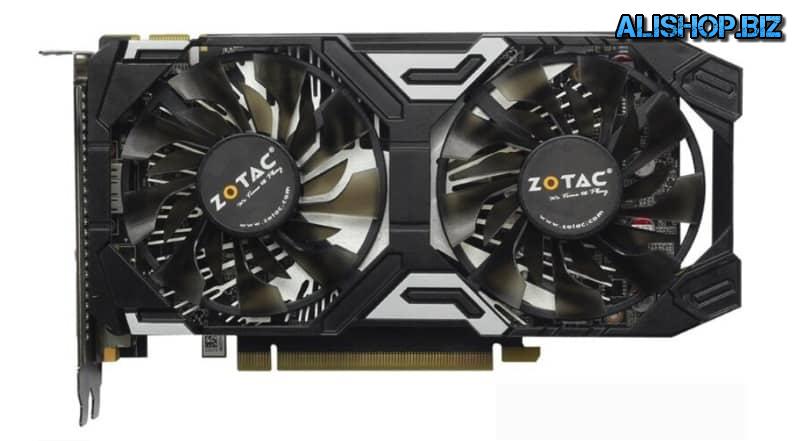 Purchase card GeForce GTX 950 is a serious bid to run relatively new games in FullHD resolution. Also it's great for video playback and graphics editors. The model has 2 GB of RAM, and cooling 2 cooler. Among the supported interfaces, signal transmission, there are ports HDMI, DP, and gradually leaving in the past DVI.
Price: – $50.49 | buy |
Solid state disk KingDian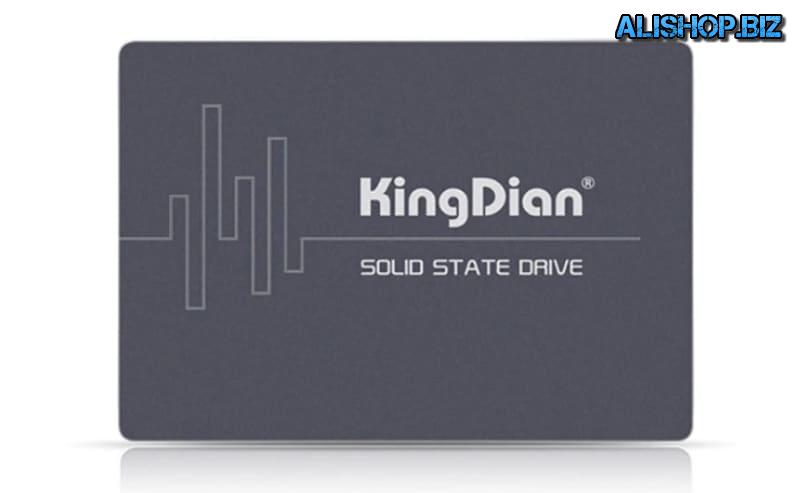 As the cost of fast SSD-drives is constantly decreasing, and reliability even budget versions is growing steadily, as the drive to install the operating system today it is advisable to purchase for solid state drives. 2.5-inch model from KingDian is available in versions with capacity from 60 GB to 1 TB. The drive supports the SATA III interface and delivers superior performance in various usage scenarios.
Price: – $13.12 — $98.40 | buy |
SSD KingSpec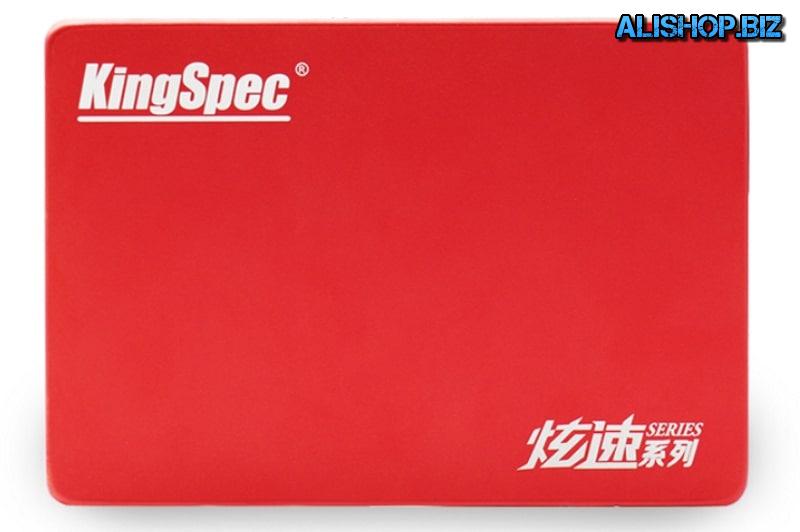 Good alternative to are drives, KingDian SSD KingSpec. In the sale of available modifications for 120, 240 and 480 GB. However, even the youngest option out of the lineup allows you to install the operating system and the accompanying programs. Used for data transfer interface is SATA III. The speed of read and write depends on the specific usage scenario, reaching values of 560 and 510 MB/s.
Price: – $18.87 — $58.87 | buy |
Solid state drive Netac N500S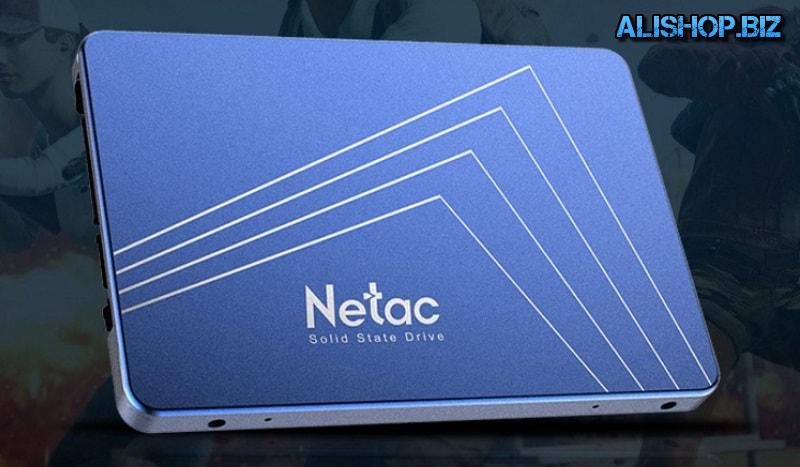 Completes the compilation of the budget SSD series drives Netac, including models with capacity from 60 GB to 1 TB. Depending on the specific modification and usage scenario the speed of read/write these discs can reach values 550/460 MB/s. Support system error correction LDPC allows you to extend the use of the drives. Line N500S built flash memory and the TLC supports data transfer via interface SATA III.
Price: – $16.96 — $106.39 | buy |
Tower cooler AIGO E3 with 4 heat pipes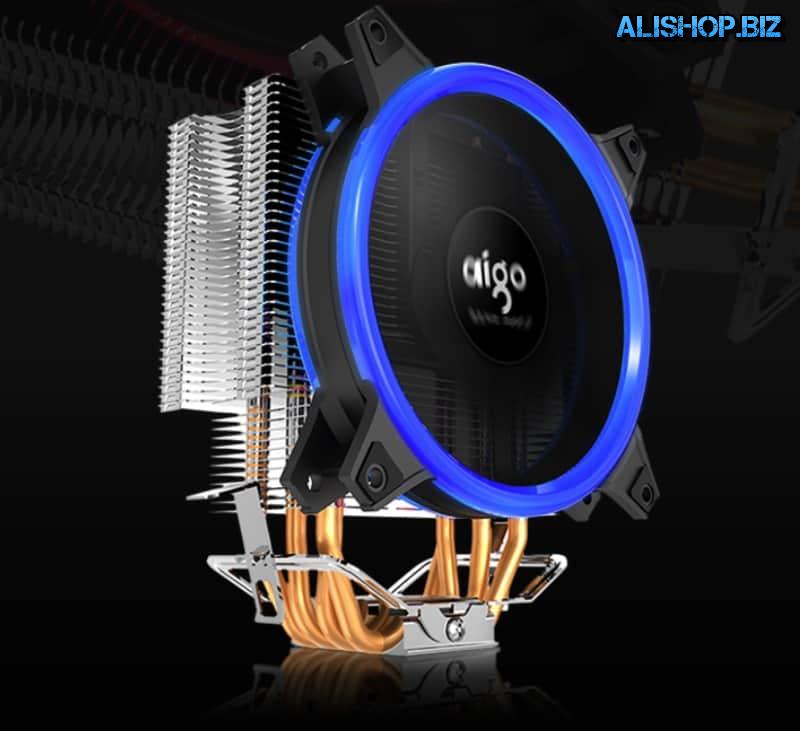 Cooler AIGO E3 relates to a tower type and is equipped with 4 heat pipes. The device is universal, ie suitable for installation in systems based on Intel and AMD processors. The presence of the fan built-in LED backlight allows you to use it in community modding. Maximum speed is 1800 rpm. To reduce noise, the number of revolutions can be reduced to 800.
Price: – $22.93 — $23.99 | buy |
Aluminum cooler block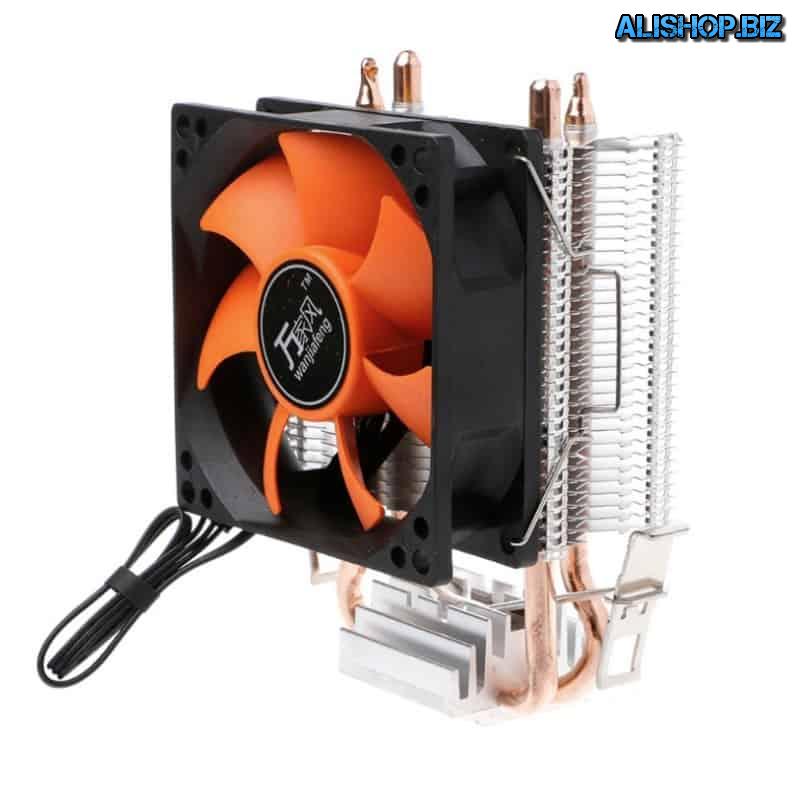 This model is the most simple, because with only 2 heat pipes. To create air flow used here is the fan size 80 x 80 cm the Maximum number of its revolutions is 2,000 per minute. The device is fairly quiet, since the noise is only at 22.6 dB. The cooler is compatible with any system built on the old and new processors from Intel and AMD.
Price: – $8.71 | buy |
Powerful 6-pipe cooler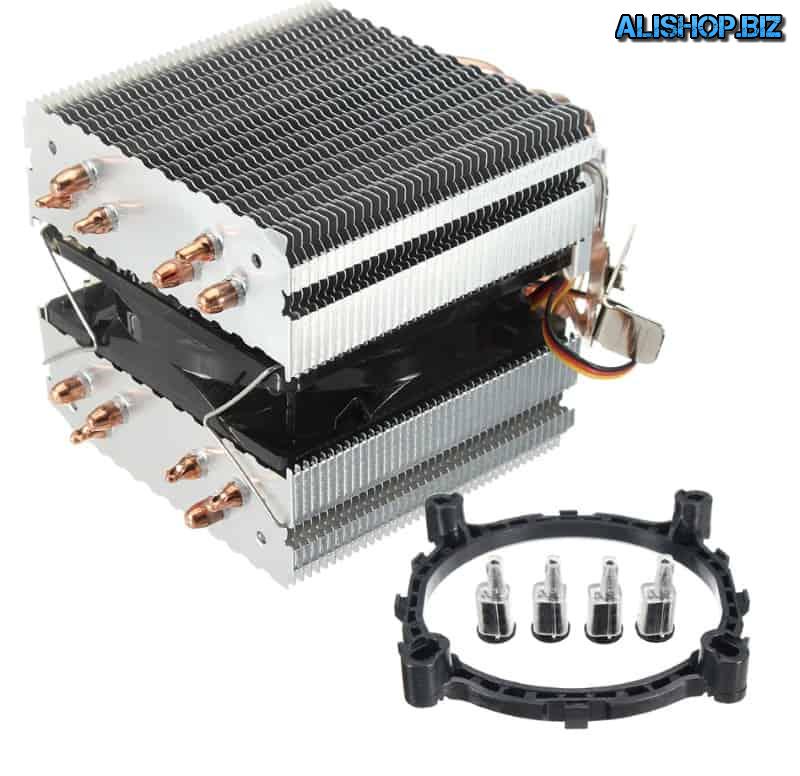 For those who are accustomed to squeeze from your PC max been to this acceleration of the equipment will approach the solution in which there are 6 heat pipes. The fan is located here between the 2 radiators and equipped with led backlight in blue color. The maximum speed — 2200 rpm. The noise level of this cooler is 20 dB, which makes it very quiet. Fixture suitable for installation on Intel and AMD processors.
Price: – $17.98 | buy |
Cooler for case Aigo DR12 with controllable illumination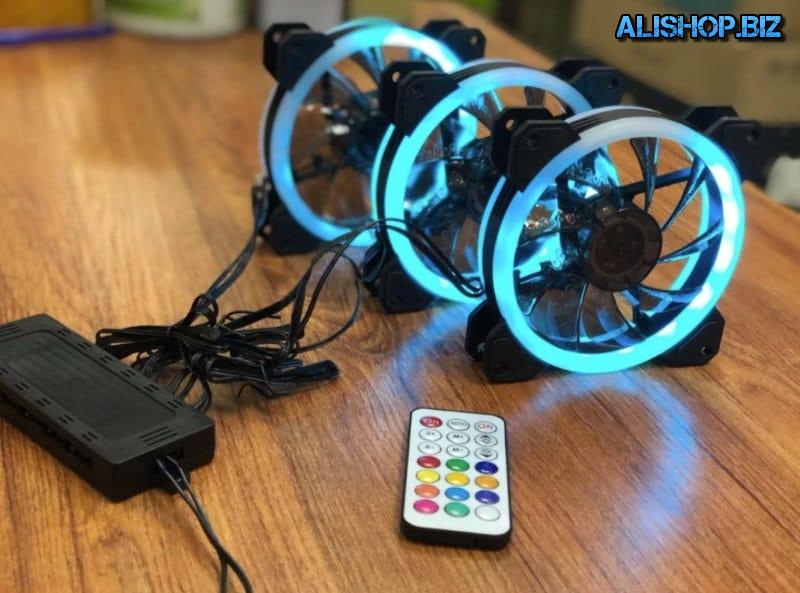 Cooling is necessary not only to remove heat from the CPU. It is equally important to establish the withdrawal of heated air from the system unit. For this purpose it is convenient to use pressurized cooling Aigo DR12. Its feature is the presence of LED-backlight, the color of which can be controlled with the remote. Thus, the device is well suited for modding. The dimensions of this cooler is 120 x 120 mm, and its maximum number of revolutions of 1200 per minute.
Price: – $9.99 — $51.99 | buy |
Built-in card reader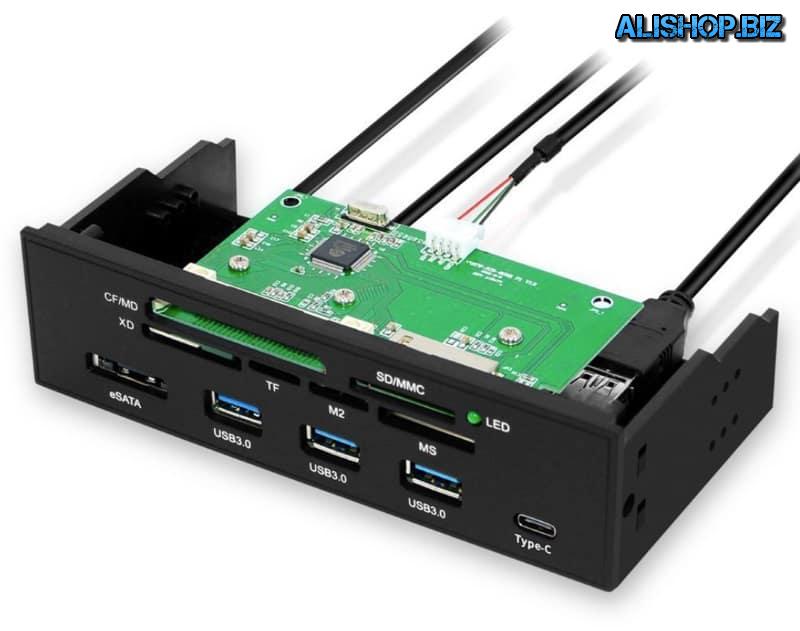 Although the reader is not classified as mandatory components, its presence in the system unit simplifies the interaction with the popular formats of storage: flash drives, external drives and memory cards. In addition to the standard set of slots, this model is distinguished by the presence of 3 USB 3.0 ports, and eSATA connectors and USB-a C. Installation of the reader is a 5.25-inch drive Bay. Its connection is made directly to the motherboard.
Price: – $28.41 | buy |