Set of playing cards in weatherproof box
Because playing cards are often used as a way to pass the time during car trips or camping, they regularly become the victim of flooding, which occurs as a result of unexpected rain or accidental drop into the nearest pond or puddle.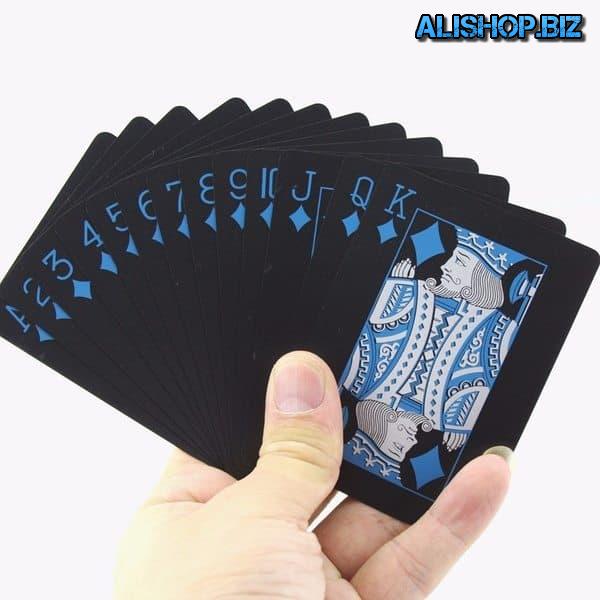 This set is not only strengthened through the thickness of the cards, which is 0.3 mm, but also comes with a box, protected from short-term exposure to moisture. Together this allows to significantly extend the life of the entire set. Visually the card is made in dark colors with contrasting and easily distinguishable white-blue pattern.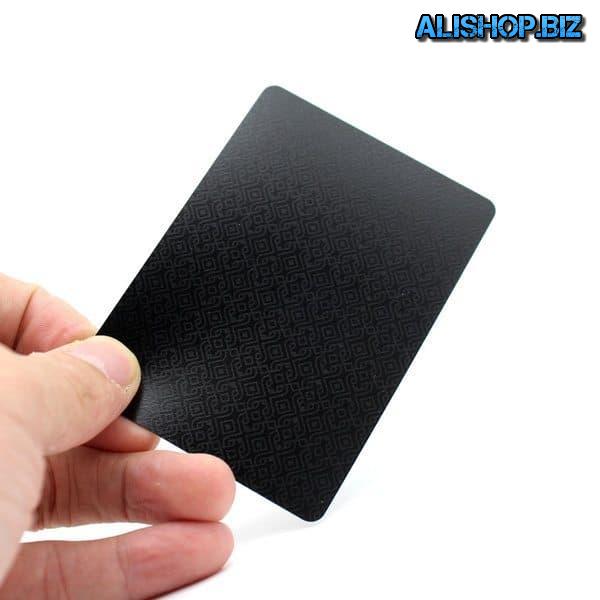 The box generally resembles the design of the card deck, but has rounded corners. Its dimensions — 12.5 x 8.5 cm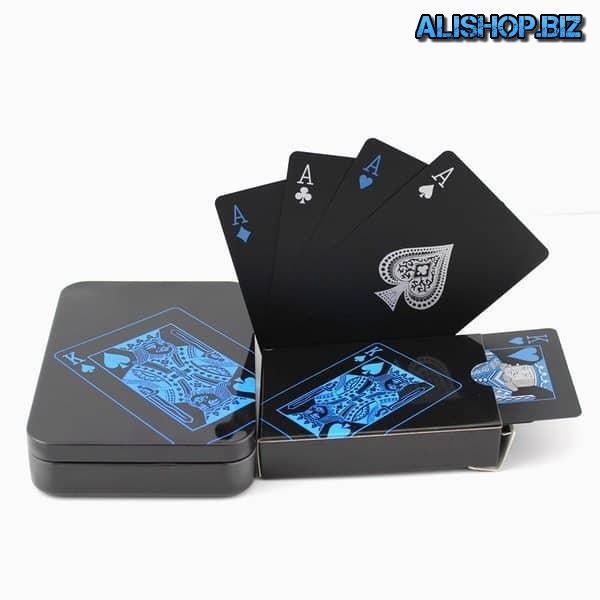 Price: – $7.77 – $9.77 | buy |