A set for vacuum packaging of products
Vacuum packaging allows you to store your perishable foods up to 5 times longer than usual. To take such a decision for themselves in the kitchen can absolutely everyone. To do this you need only this simple and inexpensive set.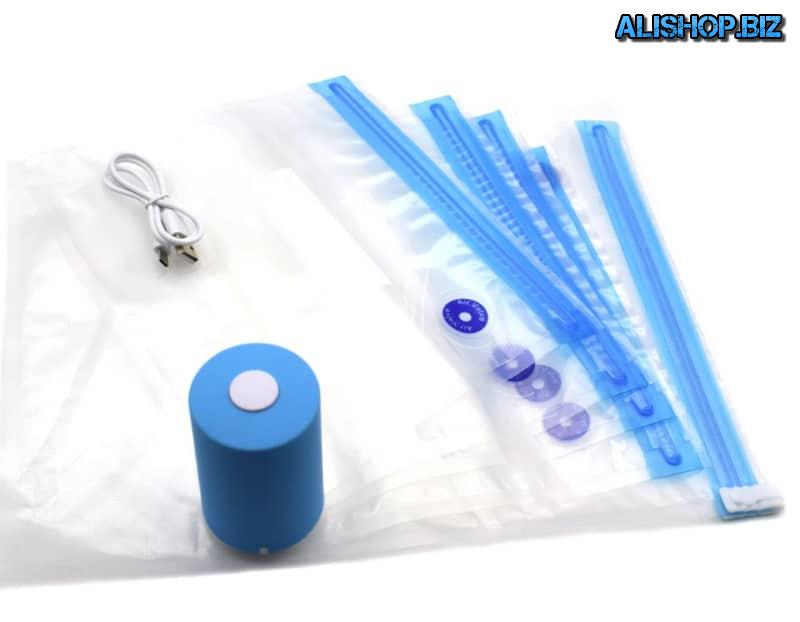 In its composition, in addition to 5 clear bags of various sizes, is a simple electric pump, made in the form of a cylinder. For pumping air, the technical hole located on each of the packages. Product loading is via a large cutout for the lightning.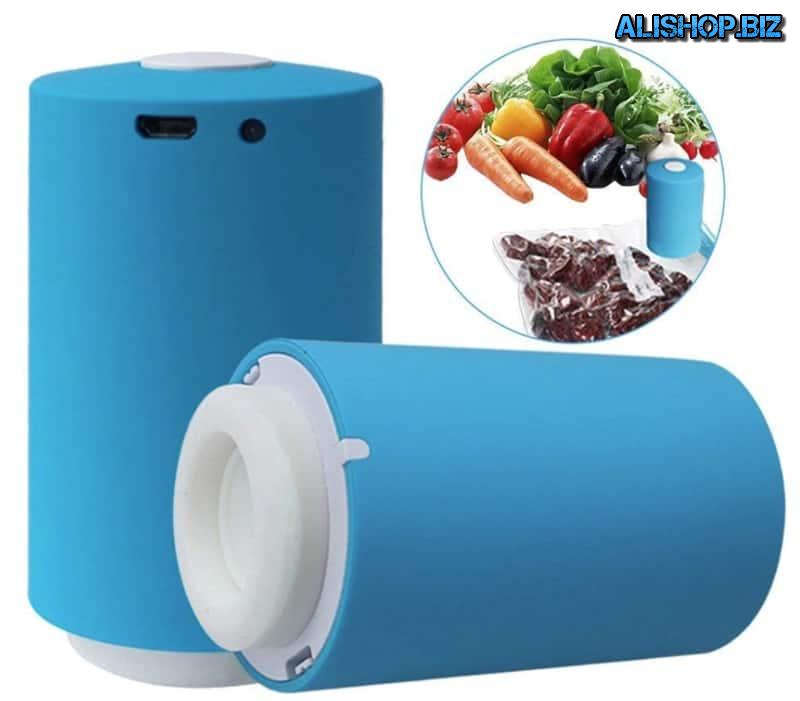 Packing materials from the kit are reusable and suitable for storing hard and not very products at temperatures from -20 to 60 degrees. The pump is powered by energy built-in battery 800 mAh, charge which is enough for pumping air up to 20 times. It recharges by USB cable.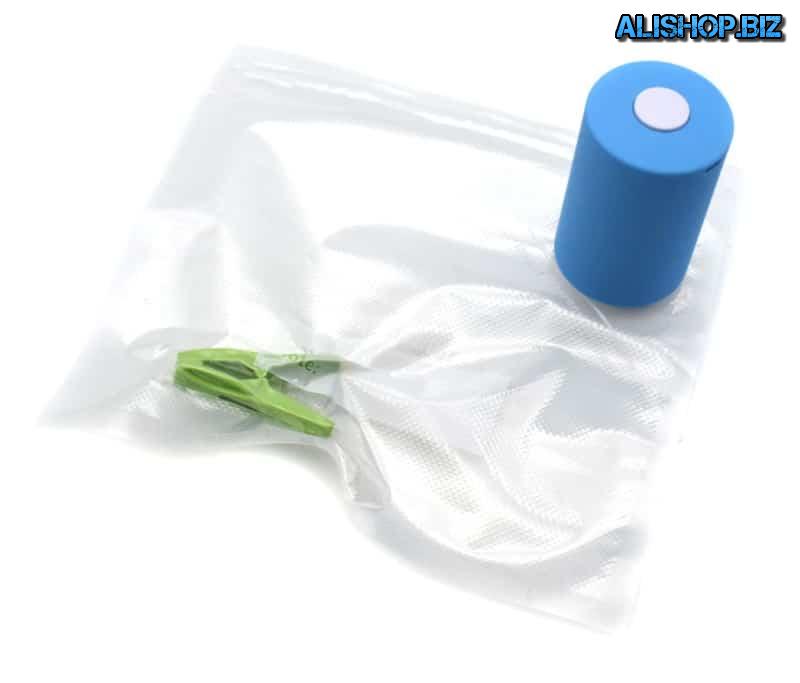 Price: – $13.29 | buy |