Wine stoppers in the form of faceted minerals
To seal the open, but unfinished to the end of a bottle of wine, you can use the already extracted from the tube or to approach this issue from the aesthetic side, choosing one of 8 tubes decorated with volumetric polyhedrons made of semiprecious stones.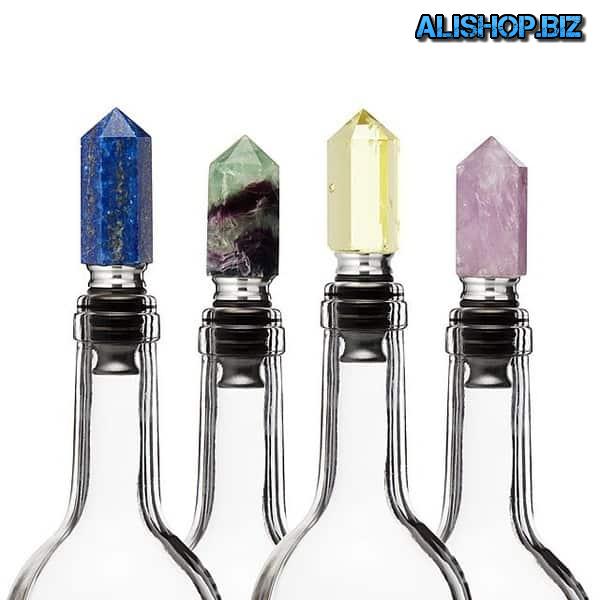 Each of these minerals has its own symbology, which allows you to make additional semantic accent. For example, rose quartz means love; labradorite refers to the force, and the lapis lazuli symbolizes the mind. The author is designer Steve Evans, working in new York and actively using knowledge of mathematics and engineering Sciences.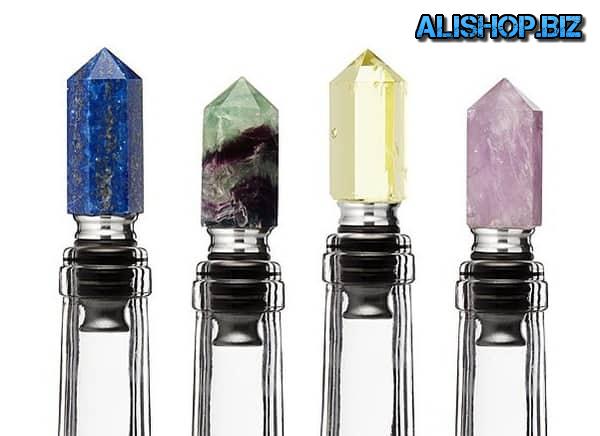 Also available in a choice of tube of green fluorite, clear quartz, rainbow fluorite and citrine. Each of the stones has the same size and shape. The length of all tubes is 8.2 cm and a diameter of 1.9 cm
Price: – $30 | buy |