Steel flask in the form of grenades
The unusual appearance of this flask, made of stainless steel in the shape of a grenade, attaches to the accessory distinctive features of the style of "military" and defines the main scope of its use: Hiking, playing sports and other activities in nature.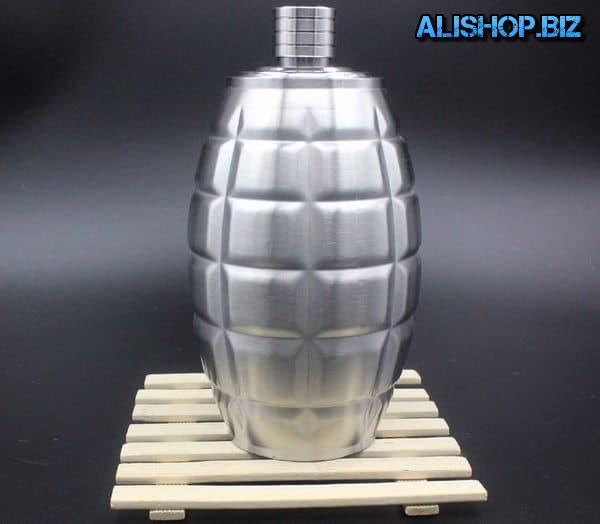 The body of the flask has a smooth ribbed surface that fits comfortably in the palm of his hand, not sliding out of her. Its neck is closed by threaded cap. You can be sure that even if you drop capacity will not break and will not leak contents.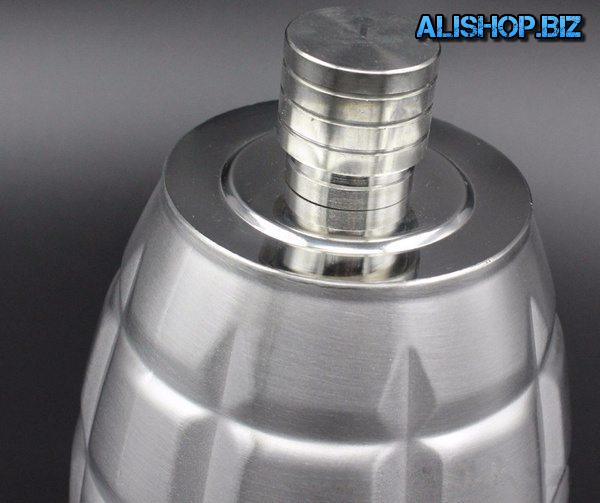 The volume of fluid that enters this grenade flask which is 1.9 liters, which greatly exceeds the capacity of conventional sports bottles. For ease of carrying set includes a leather harness in the form of straps. Overall fixture dimensions — 22.5 x 7.8 x 2.5 cm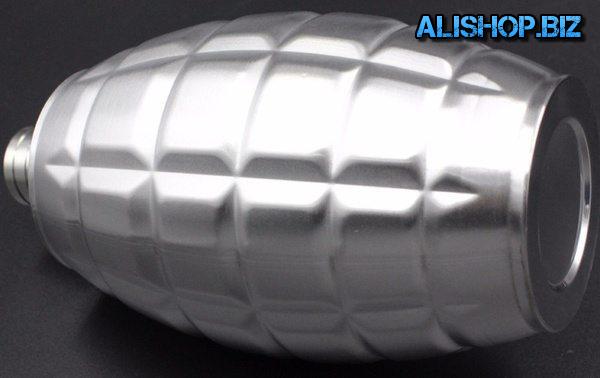 Price: – $16.20 | buy |