Multifunctional Notepad NEWYES
Despite the widespread availability of advanced mobile gadgets, including smartphones, tablets and laptops, many people continue to use the usual paper diaries.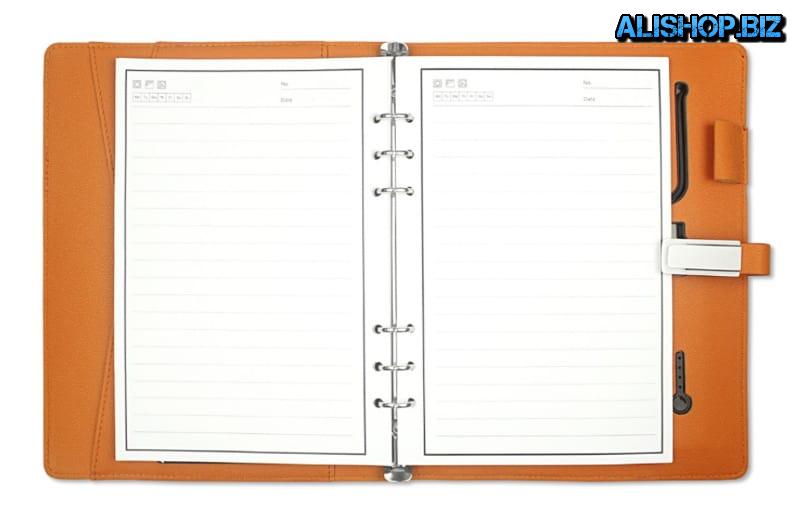 Multifunctional Notepad NEWYES successfully combines features of the classic notebooks for notes pen and advanced gadget. In addition to the 25 paper sheets with a linear layout, there is available built-in to the clasp USB flash drive 16 GB and powerbank with a capacity of 8000 mAh. Under the stylish cover here hides an organizer for pens and a slot for business cards and several variants of the charging wires.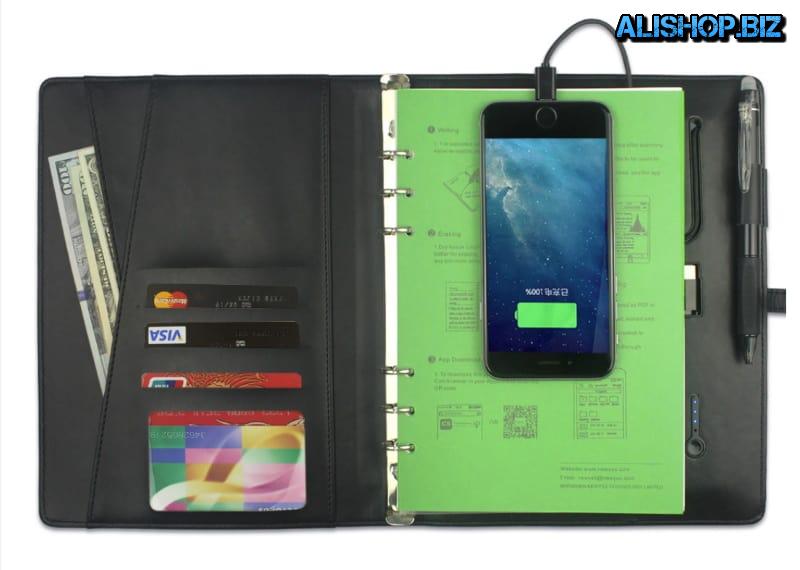 The diary is A5 format, and its precise dimensions are 230 x 175 x 30 mm. of Entries in its pages can be erased with a paper towel, allowing them to be used repeatedly. To save data, you can use the mobile application. The weight pad NEWYES is 830 grams. There are 2 variant covers black and red color.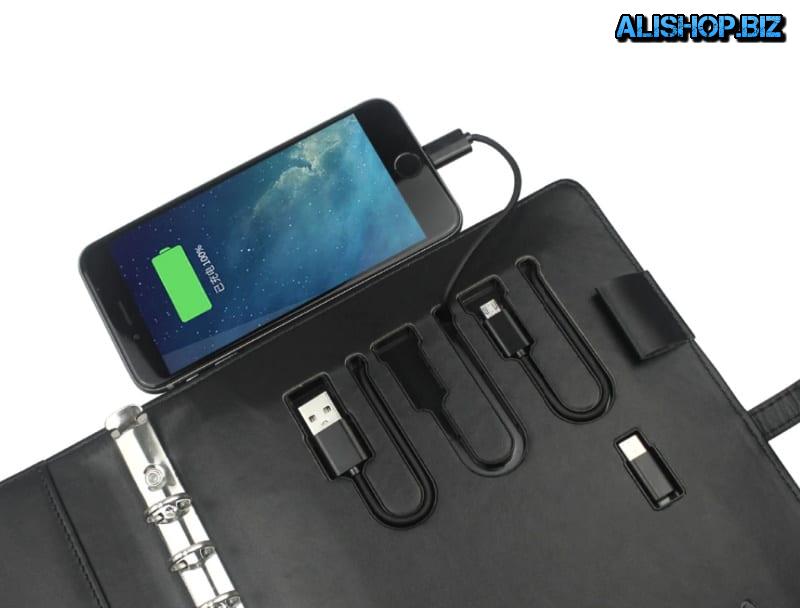 Price: – $49.33 – $49.49 | buy |