Kit for the preparation of dishes of molecular gastronomy Molecule-R Cuisine R-Evolution Kit
When back in 1977 physicist Nicholas Kurt and chemist Herve Tis created the first dish of the so-called Molecular gastronomy, nobody could have imagined that this provocative direction in cooking will ever gain worldwide recognition. Their goal was just an experiment for the separation of food into their molecular components and physical and chemical properties, preserving their original taste.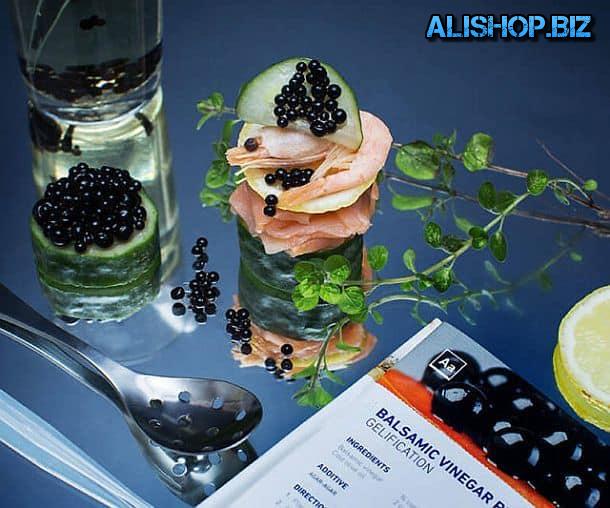 Dishes of molecular cuisine are not only original and striking way of presenting, but also for its low calorie and high content of various trace elements and vitamins needed by the body.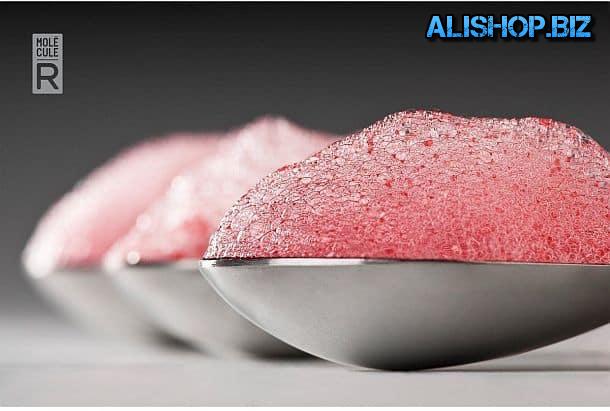 The company Gourmet invites all who wish to cook molecular cuisine in home conditions. For this purpose was created a set of Molecule-R Cuisine R-Evolution Kit, which included the following components: five sachets agar-agar, calcium lactate, sodium alginate and soy lecithin, silicone molds, three pipettes, a slotted spoon, measuring spoon, food-grade syringe, a pair of silicone tubes and a DVD with 50 recipes.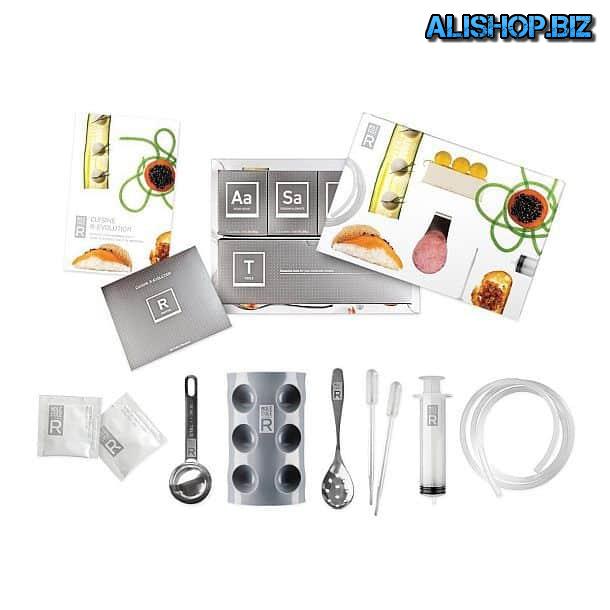 Kit Molecule-R Cuisine R-Evolution Kit comes in a colorful cardboard box size 93 x 93 x 3 cm and weighing about 1.2 kg, it is an excellent gift to fans of molecular cuisine and fans of the diet.
Price: – $59.40 | buy |