A set of colored brushes Arrtx
When it comes to drawing, first of all think about pencils, brushes and markers. Fixtures that are included in this set is difficult to attribute to any single category because they combine features of all these tools.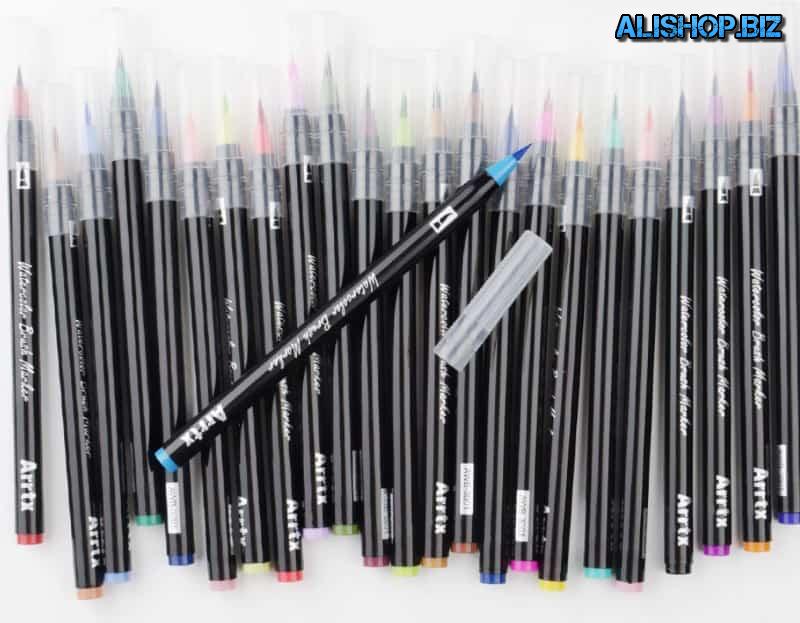 On the one hand, in a box Arrtx are markers, but their tip is made of nylon hairs that is flexible and thin, which makes them similar to tassels. Like sets of pencils, here are a variety of colors and shades, which offer a wide scope for creativity. Besides drawing, such tools are useful for calligraphy.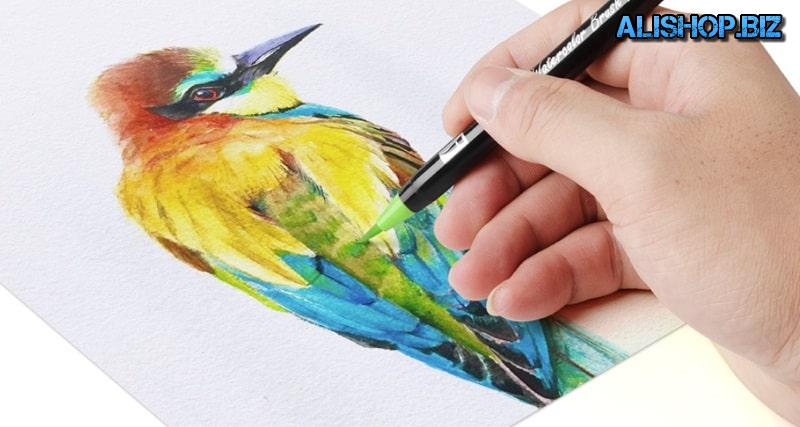 Thanks to the comfortable grip, the artist gets full control over these unusual facilities. Paint carefully placed on the paper, leaving smudges and dirt. The set is presented in 2 trim levels, which differ in the number of available colors (24 and 48).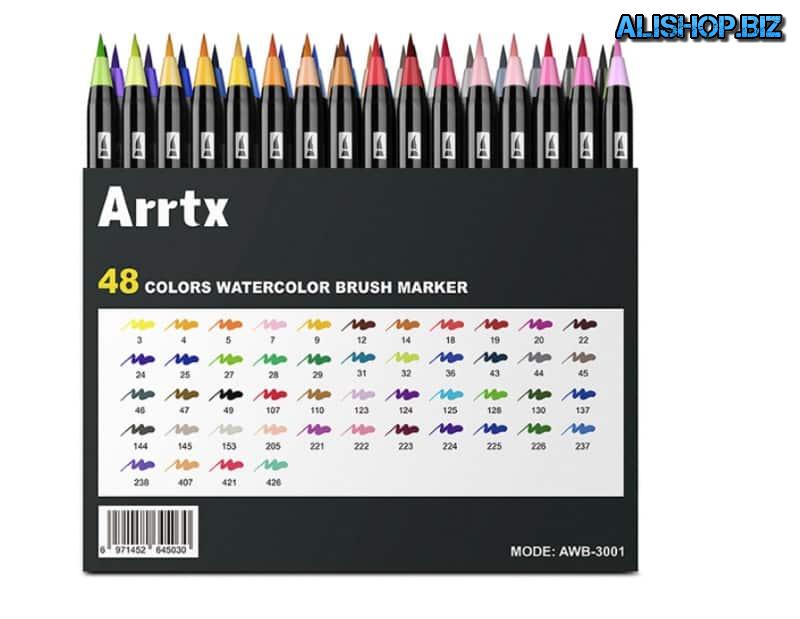 Price: – $16.91 – $28.79 | buy |