The kit for growing crystals and build a homemade night light Grow Your Own Crystal Nightlight
Unique table lamp that will decorate the interior of any style can be done by hand using the set developed in the framework of the educational project Mega Crystal Growing Lab, a world-famous organization National Geographic Society (National geographic society).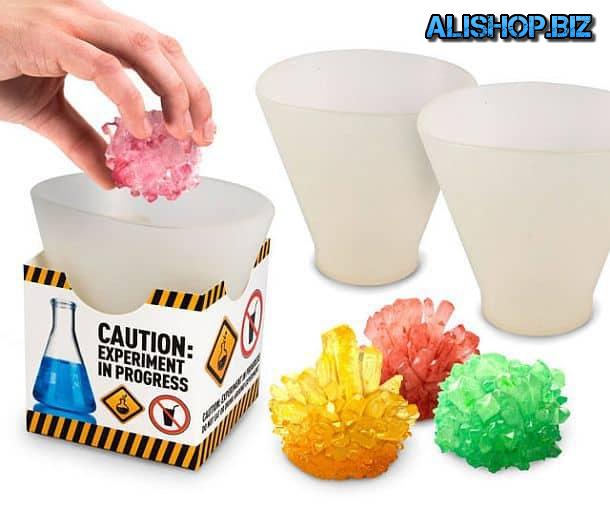 The set consists of eight bags with a special water-soluble powders conventional and rose quartz, fluorite, calcite and amethyst, seed crystal, 4 silicone cups, wooden spoon for stirring, magnifying glass and led base with five grooves and electric cable. The powder must first be thoroughly dissolved in hot water and then pouring the colored liquid silicone cups and place them in the seed crystal.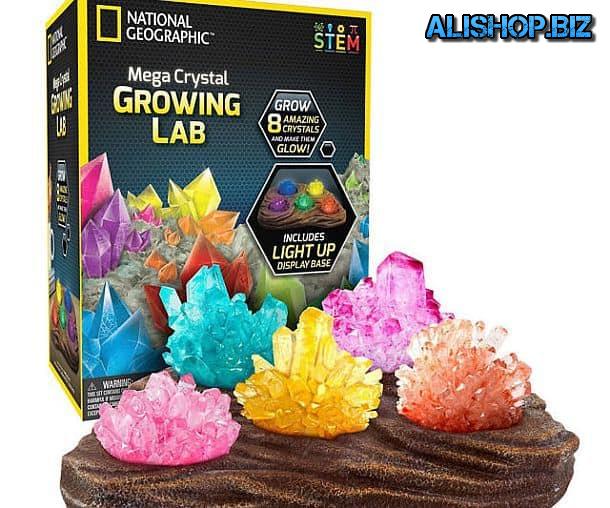 The process of growing crystals of blue, pink, red, purple, green, orange, yellow and turquoise flowers takes about 2-5 weeks, then 5 crystals can be placed on the led substrate and use this team structure as the original self-made table night lamp.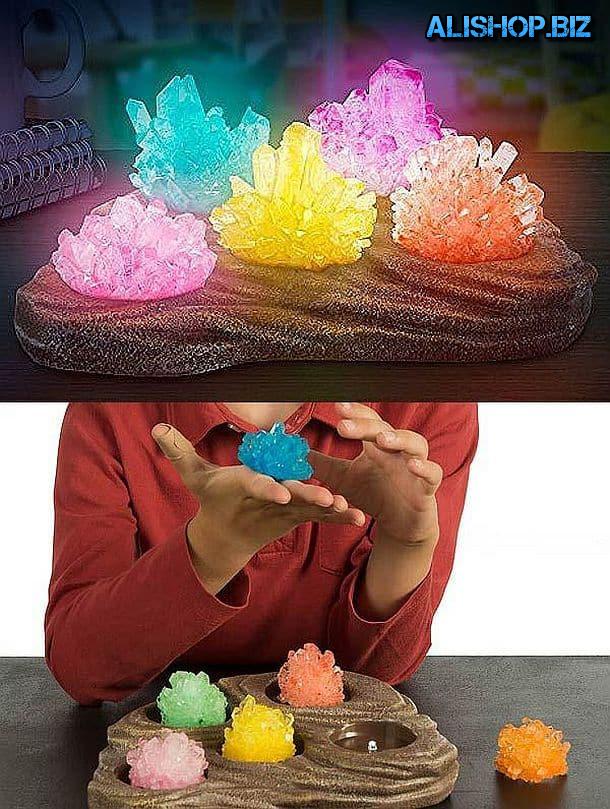 Kit Grow Your Own Crystal Nightlight is a great visual aid that allows early to introduce children to research, and instill in them a love for the beautiful.
Price: – $44.10 | buy |