Advanced kit tricks with soap bubbles
Blow bubbles is one of the most beloved children's entertainment. But even this occupation is ever boring because of its monotony. To revive interest in this form of leisure in this advanced kit is designed to perform a variety of tricks.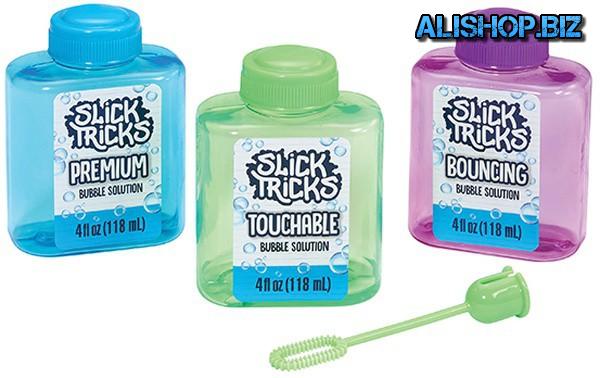 Inside the small box you can find a variety of tools, compositions and guidance to enable you to form up to 20 bubbles, the most bizarre. Some of them will not burst when touched; others are so large that they cannot clasp hands, and the rest will form a most unusual combinations, such as a bubble in a bubble.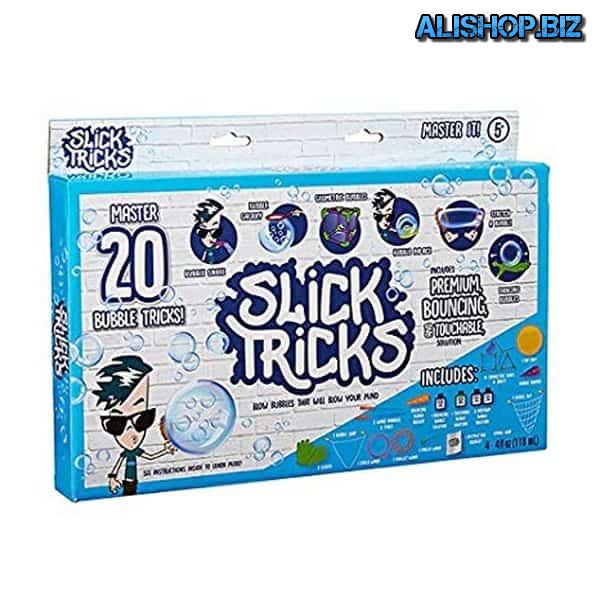 To their own hands and light to create such miracles, to exercise any of the 4 soap solutions with a volume of 118 ml, each of which has unique properties. All elements of the set are colourful and suitable for children from 5 years.
Price: – $31.98 | buy |