The blowing agent for beer cans
Ultrasonic dispensers for beer , there are enough long, and was repeatedly mentioned in our pages. But the compatibility with aluminum of banks occurs for the first time.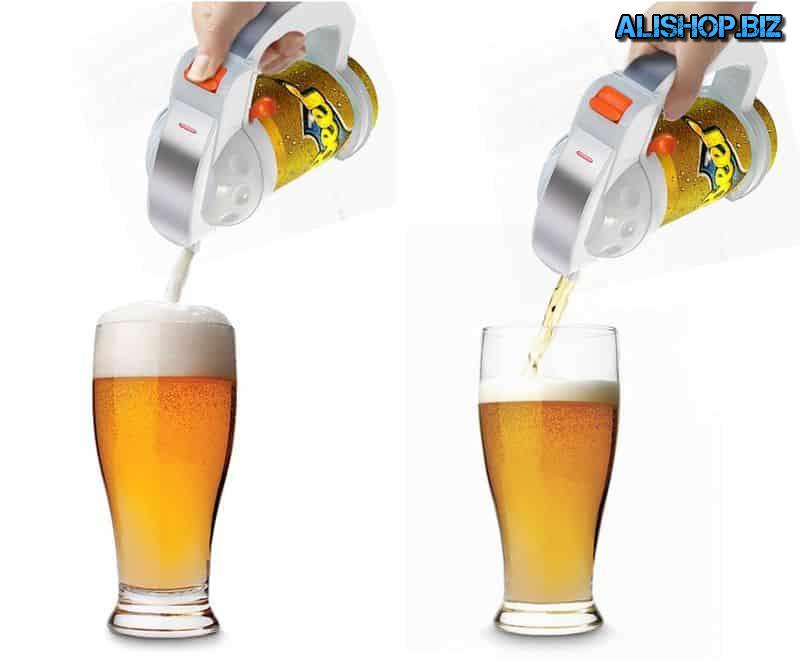 Not only has this foaming device, but also a convenient dispenser, that is, allows you to fill beer mugs. For this purpose it is equipped with large and comfortable handle, and a tiny nose. Independence from wired power sources, the portable size and ease allow use of equipment on nature and home.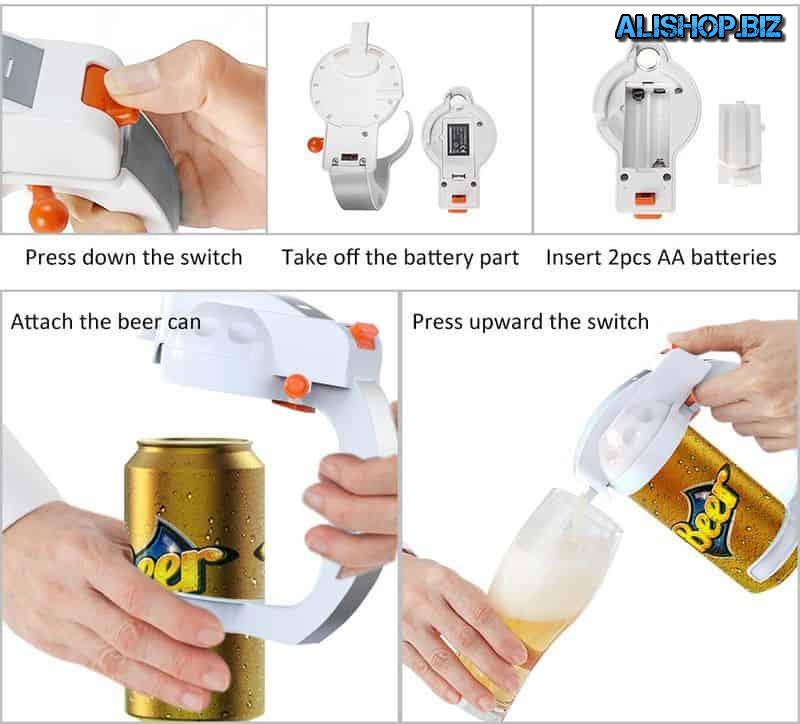 Ultrasonic incenerator is compatible with most types of cans with a capacity of 250, 330 and 500 ml. To secure here we use a mechanical clamp. Operation of the unit runs from 2 x AA format.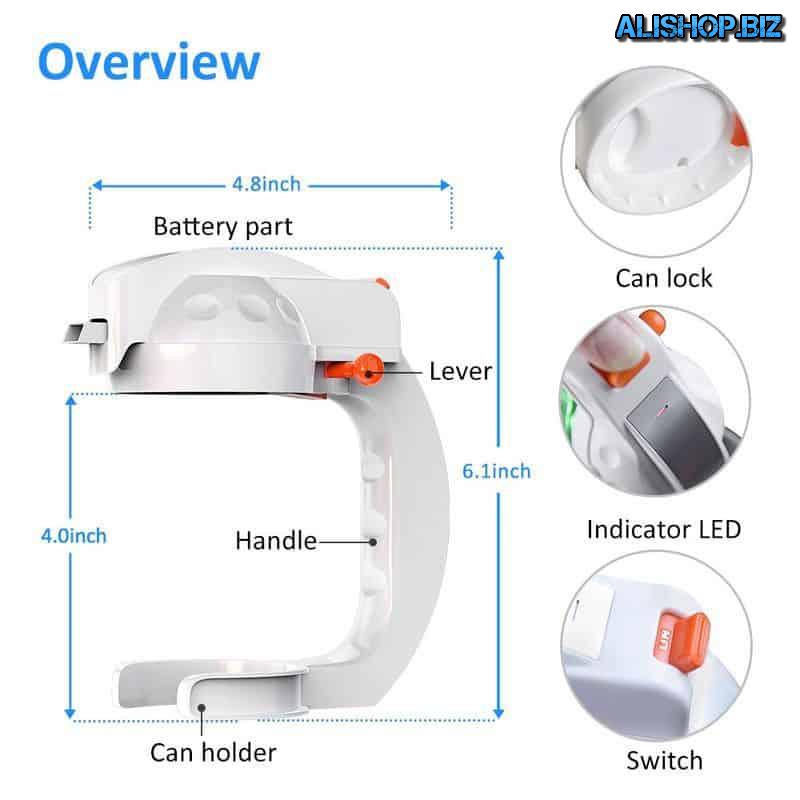 Price: — $28.19 | buy |