Large counter for drying dishes
In a big family, usually accumulates a lot of dishes that need washing and drying. Usually a dish rack in a Cabinet located above the sink. For various reasons, not always possible to install such a locker there, and so you have to look for alternative solutions, which often clutter up the already small space of the kitchen.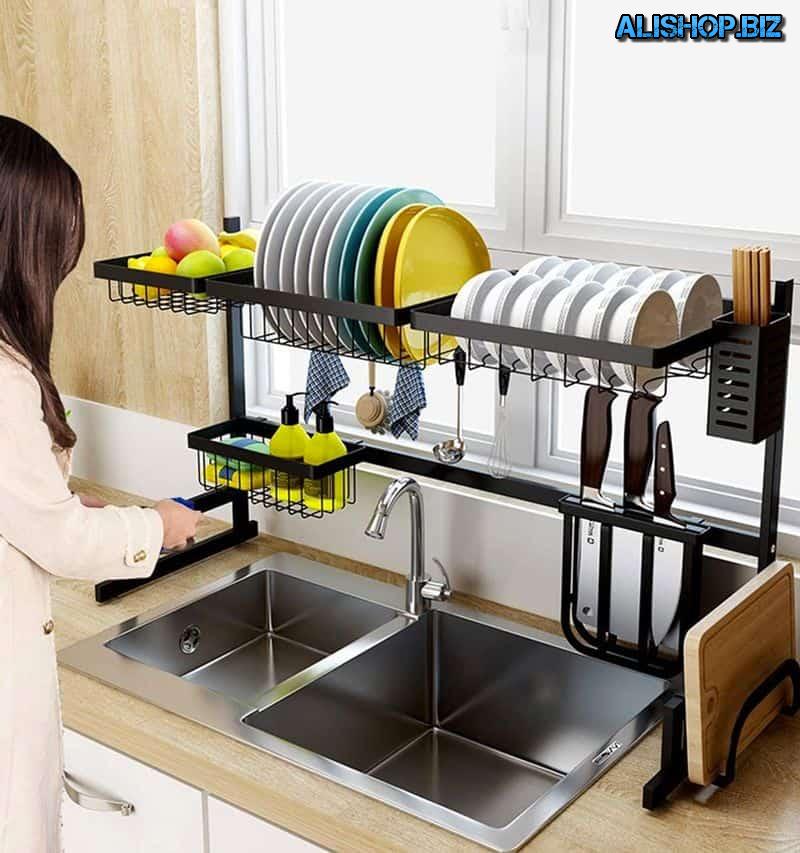 One of them is the use of a large stand, which is placed over the shell by means of struts. It is organized in such a way that there are not only plates and mugs, but also a holder for knives, cutting boards, a shelf for cleaning supplies and hooks for ladles.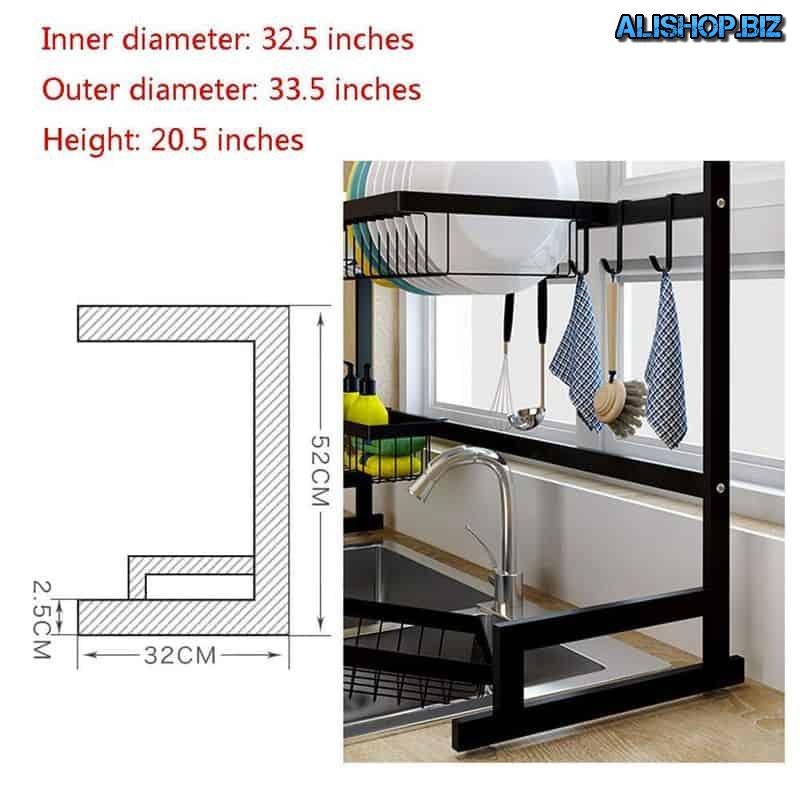 The frame rack is made of durable steel, painted black. The use of this dryer allows you to get rid of clutter and save space in the kitchen. Baskets at the front are removable, and therefore can always be moved to another location.
Price: – $166.66 | buy |