Spatula for cooking omelets from Oxo
Cooking an omelette is not a daunting culinary task, however, and it requires certain skills. Even better, the skills will be reinforced by the presence of suitable utensils.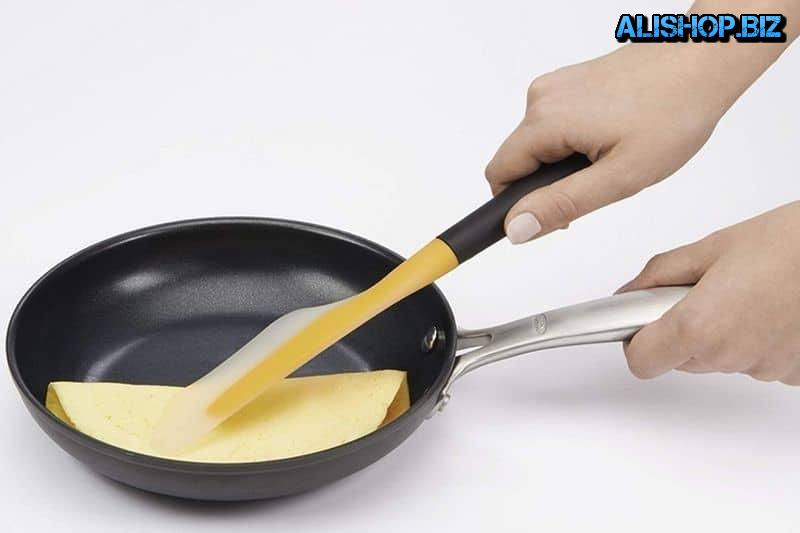 From conventional blades to turn the omelet the product from OXO differs combined construction. The device consists of 2 interrelated parts, including a solid frame for added strength and a soft silicone section is able to repeat the outlines of the dish. Thanks to this feature, the folding of the omelet happens effortlessly.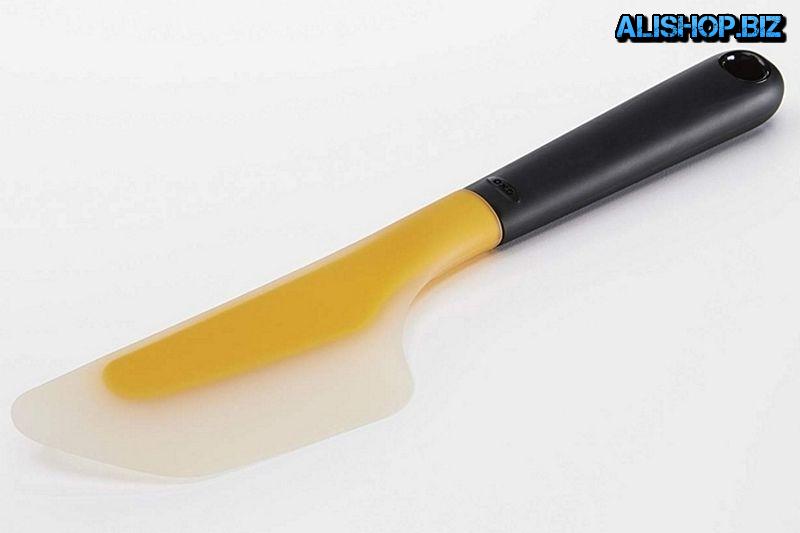 The material used for the manufacture of such blades, different resistance to high temperatures, that is able to withstand up to 315 degrees. Also the fixture can be easily washed after use and equipped with a hanging hole.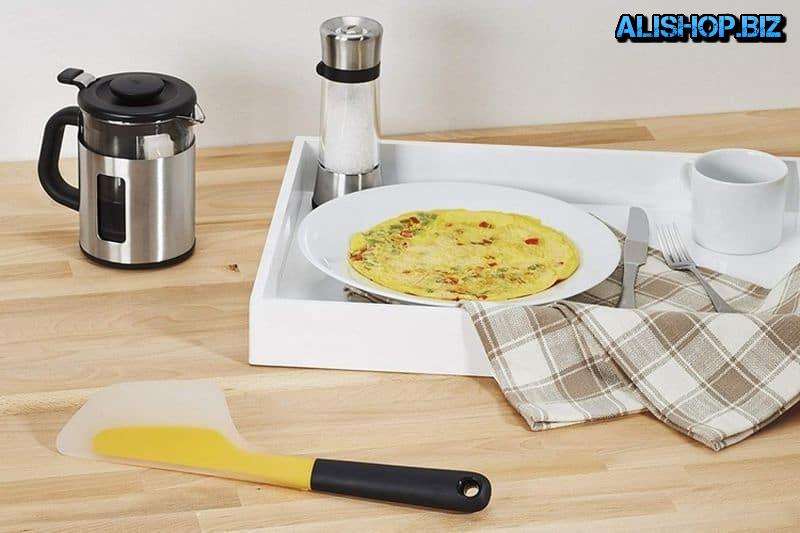 Blade available in 2 sizes, one of which is small, and the second is suitable for large cookware. They both have a comfortable handle that does not slip in your hands.
Price: – $12 | buy |