Price: – $40.50 | buy |
Review on multitool Roxon S801. Packaged in a large pretty fit box as laserman not laserman. Do not be ashamed to give to my father grandfather or brother. Complete multitool bit holder with bits, case. The case no questions, all clear, threads do not stick out, I recommend Velcro, there is a belt clip. Pro bits will not say anything, on budget multitools they blamed for the softness of the metal. Many did not use them, so it's hard to say.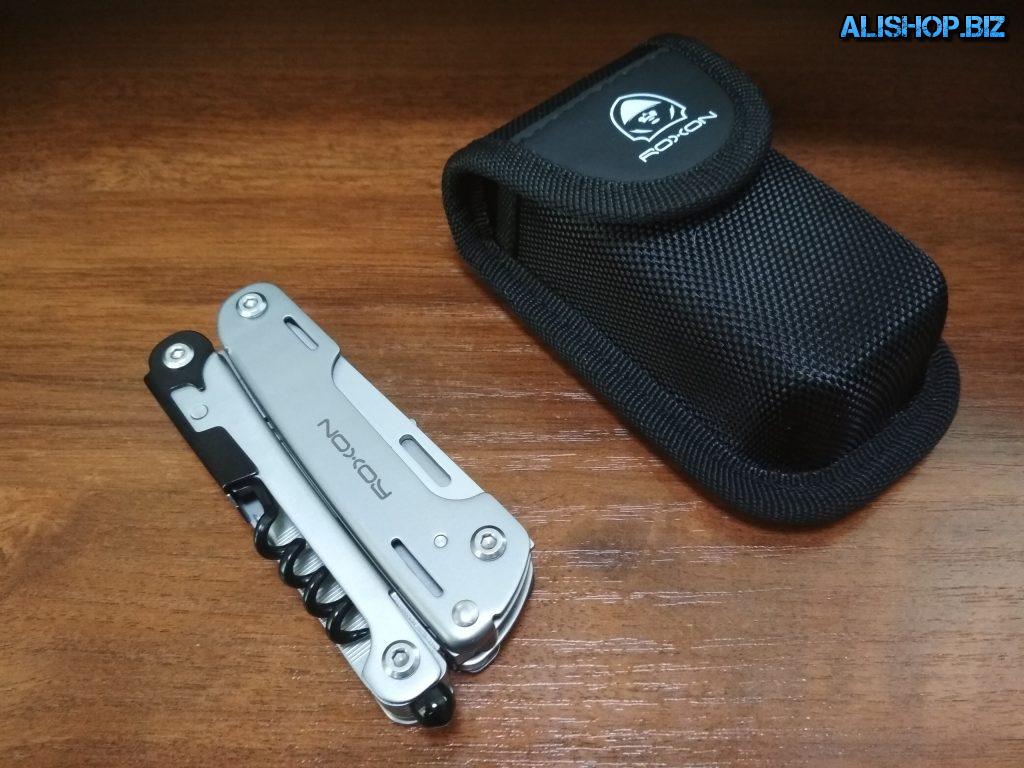 The multitool without backlash, all movable nodes blurry (before using any multitool suggest a clean dry rag to remove excess grease). Knife – small size. Sharpening medium, you may have to bring to mind. Opening with one hand and locking the lock is. The saw is very sharp. Scissors – sharp. Despite the fact that they are great to work with it is not very convenient, is the ergonomics of the multitude.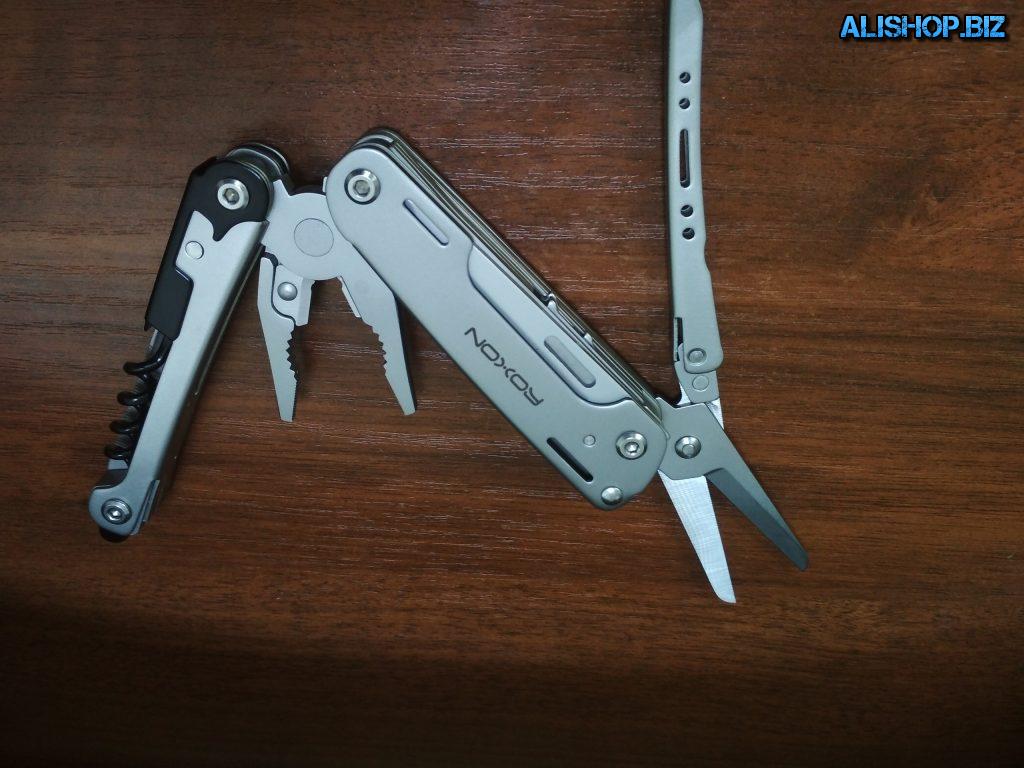 Pliers – podbroshennye, no backlash, the jaws of the pliers on the rivets. Tried to bite 5 cents, Semenov on the lips is not observed, but the teeth appeared chipped. Bits and bit holder – magnetic, operate conveniently, fixing the lock is. You can screw screwed into the tree. There is a line. However only 8 cm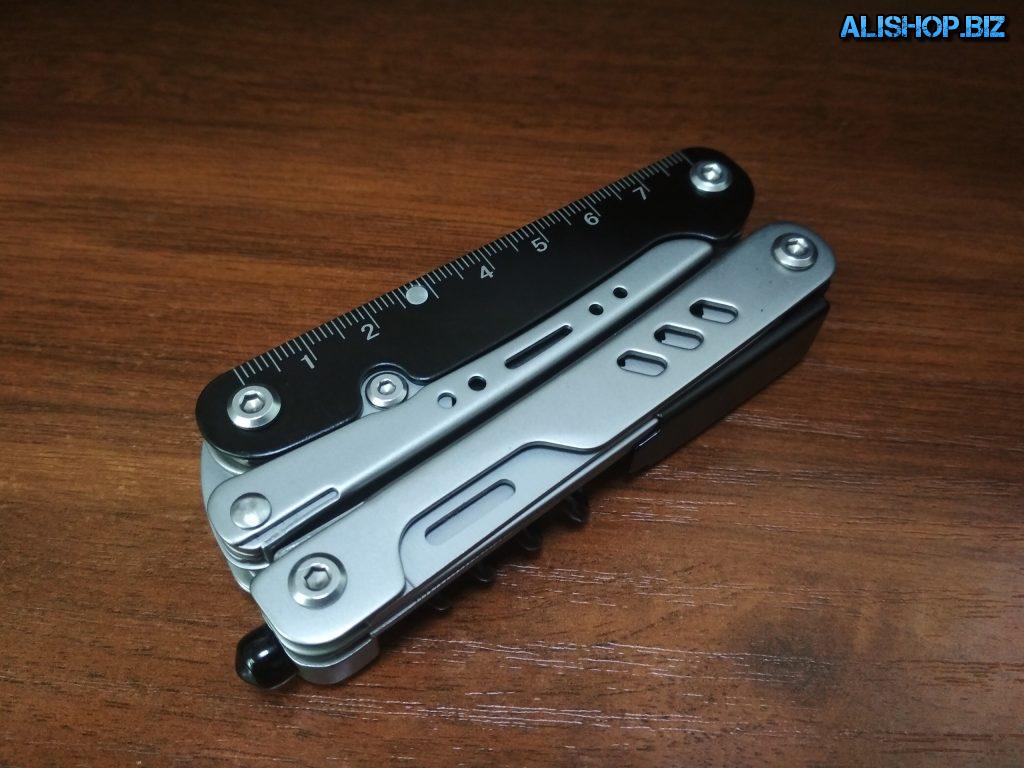 How fit multitool actually – will show time. It only remains for me to mention the pros and cons.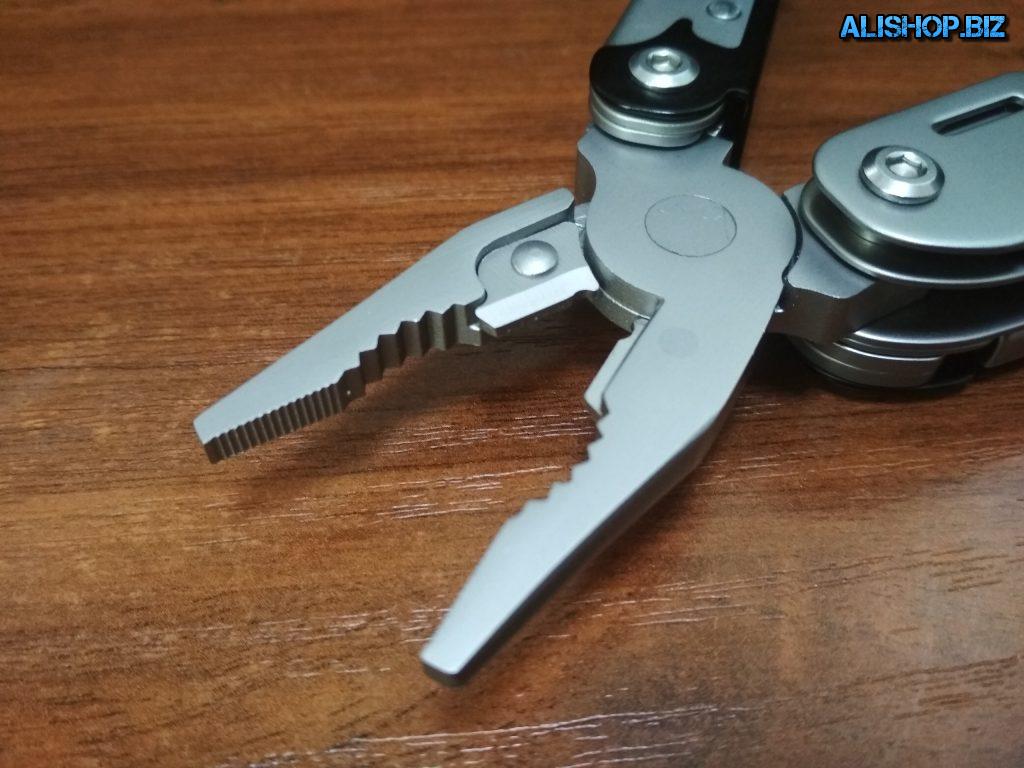 The advantages can include stylish design, availability of full-size scissors, corkscrew (really need a tool that is almost never found in other multitools), the presence of a file, the lack serrating knife (for me not the right tool, ponapishut anal all tubes in the multitool, then go like a fool…).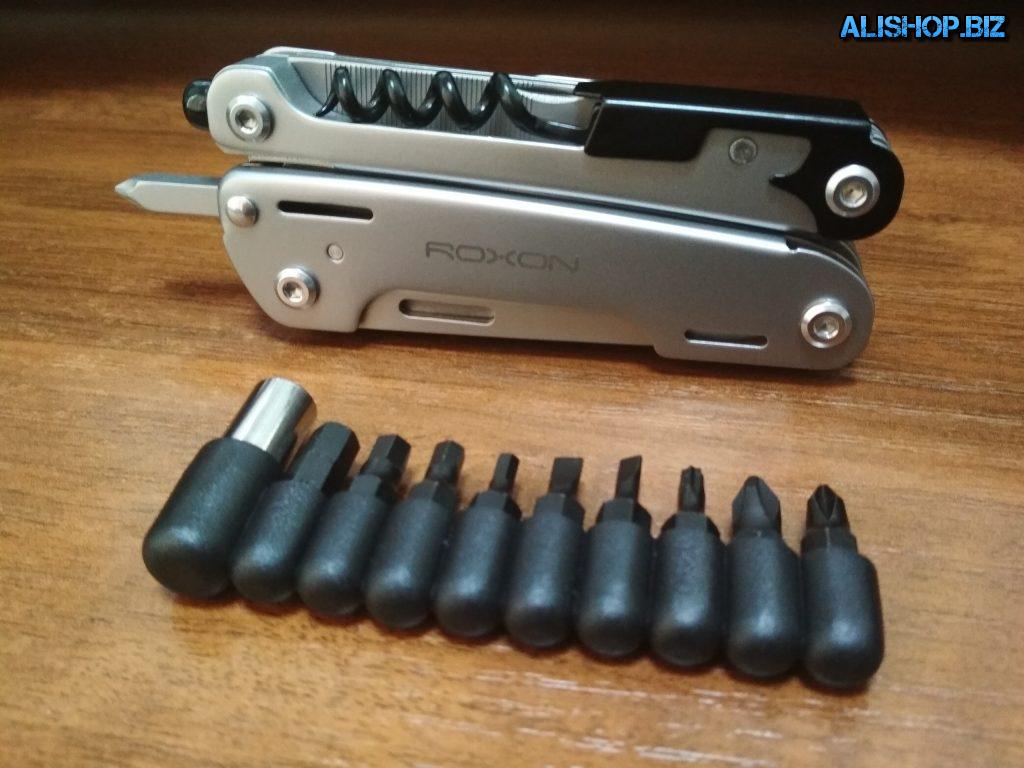 The disadvantages include relatively high weight, unlike the other models, a small length of the blade, the lack of fixing the lock on the tools except for a knife and bit holder, not a very comfortable fit scissors in hand, no sewing.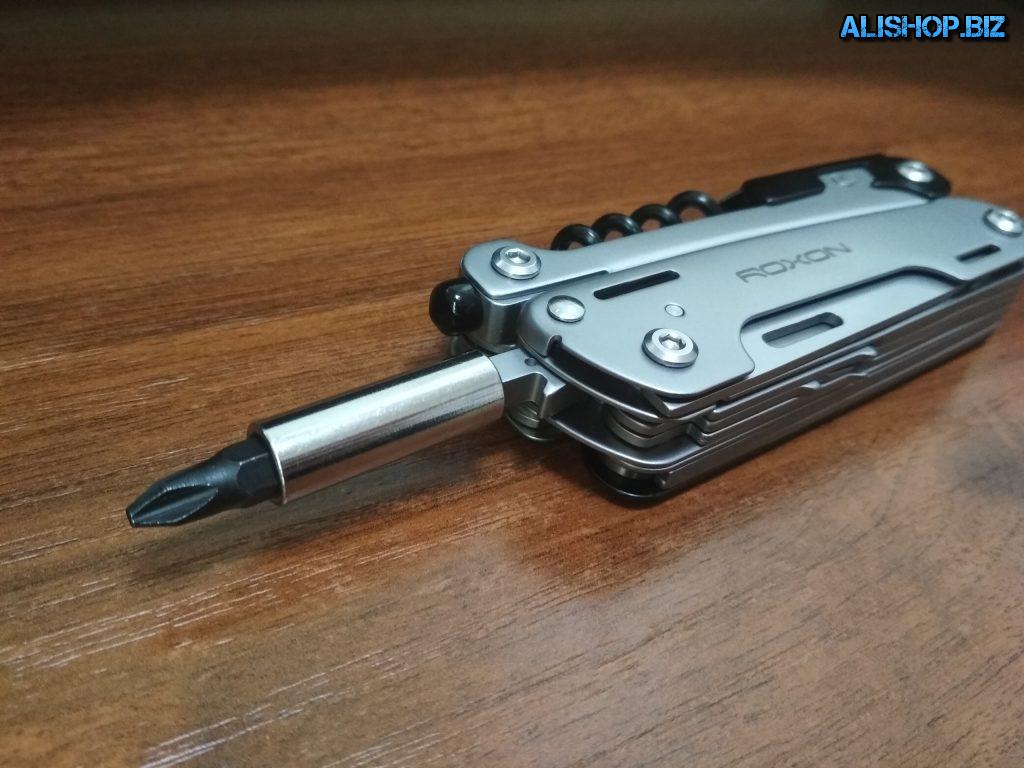 Price: – $40.50 | buy |