Swivel hook to save space
Price: – $1.99 | buy |
As practice shows, a lot of space in the closet — only a temporary phenomenon. After a few months or years it will be completely Packed. To slow down the inevitable process of overflow helps periodic cleaning, and various small but useful accessories. In addition to the tiered hangers, the more confident you can get these 360-degree hooks.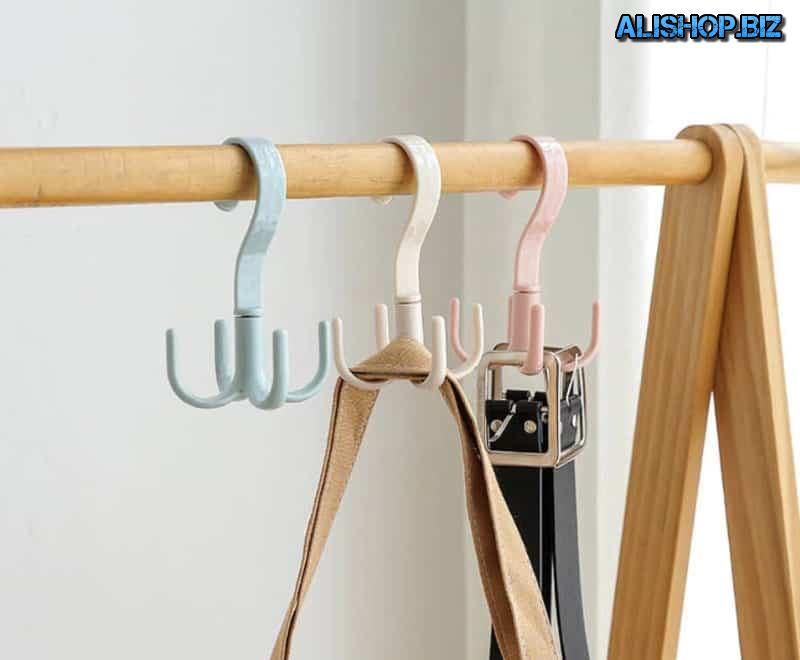 Fixture suspended from a horizontal crossbar and offers the owner immediately 4 small hook that can be used to store belts, shoes, ties, towels and other light objects. The design of this hook is swivel, which makes it easy to deploy to a desired object.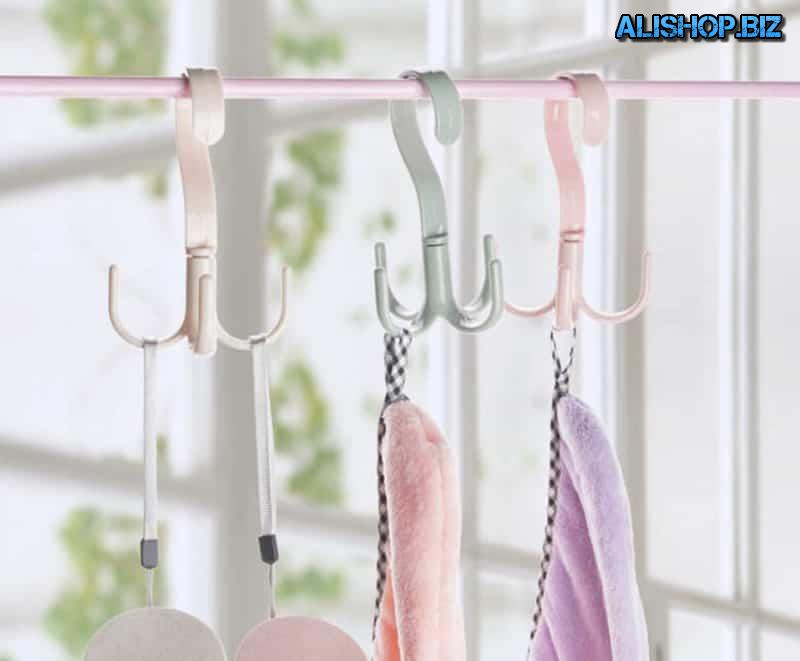 The product is made of plastic, has dimensions of 15 x 5 cm and available in 3 color options. You can use it inside the furniture and in the bathroom and the kitchen.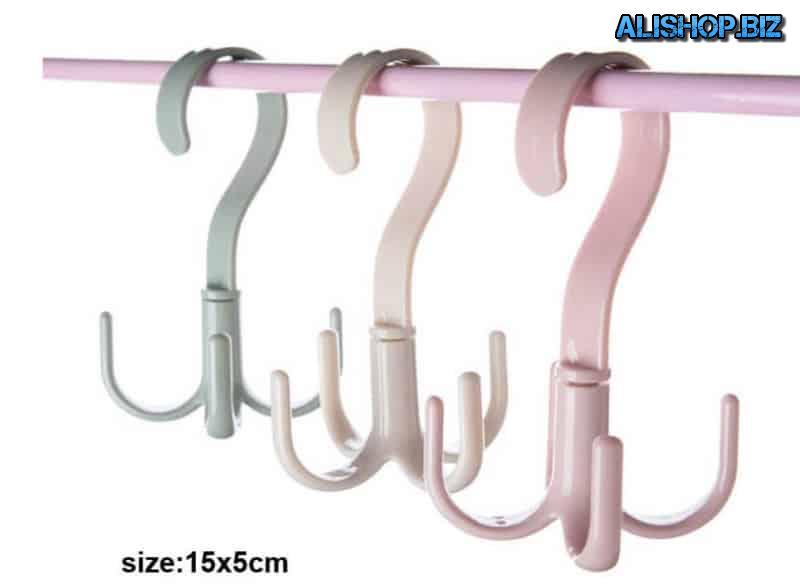 Price: – $1.99 | buy |