If you have successfully mastered the regular food with chopsticks and managed with them as freely as with a spoon or fork, it's time to move to a new level. This opportunity provides a 42-inch sticks Donxote.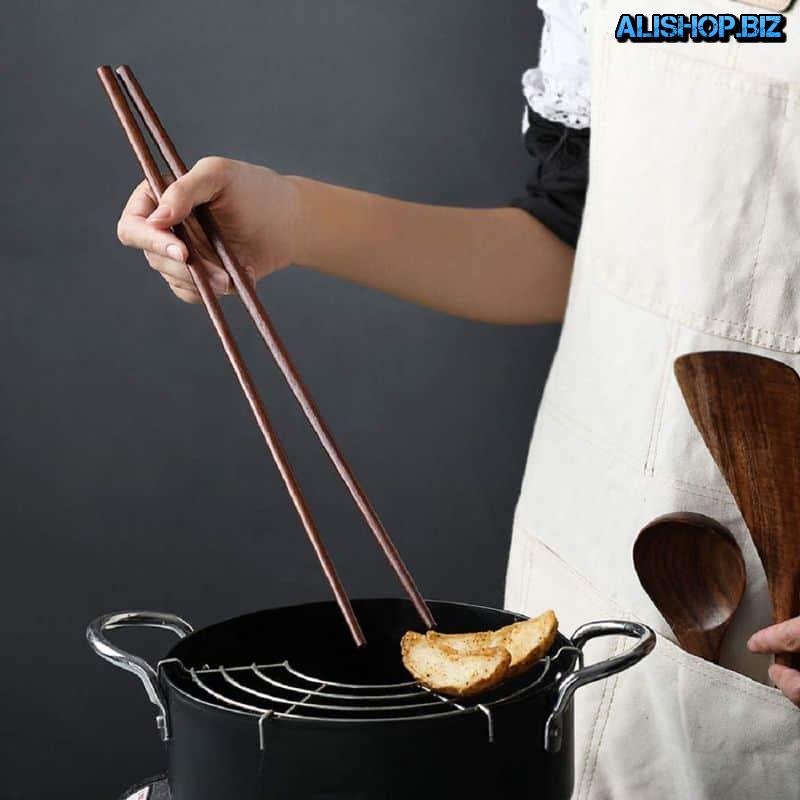 Due to the impressive size of these devices, use them for food quite difficult, but for cooking they will fit just right. The extended length allows you to be at a safe distance from the frying pan, flipping the food without the risk of scalding hot drops of oil in the face or eyes.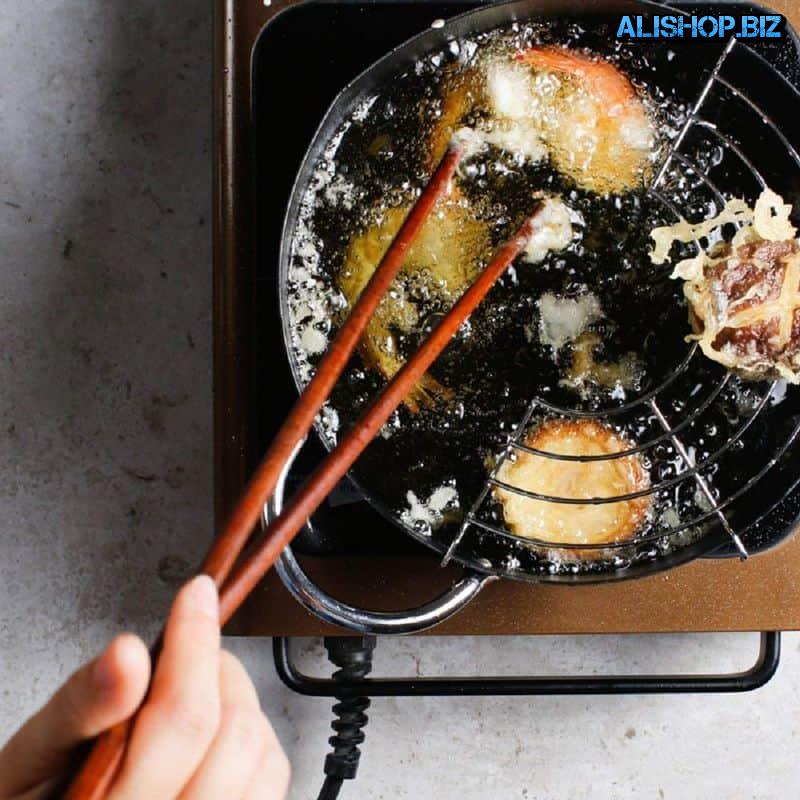 For the manufacture of sticks giants used natural wood, which has been carefully polished so as not to leave in the hands of the splinters. The fixtures easily wash off the food residue and oil, and are resistant to mold formation. However, for a long time, keep them in water is not recommended.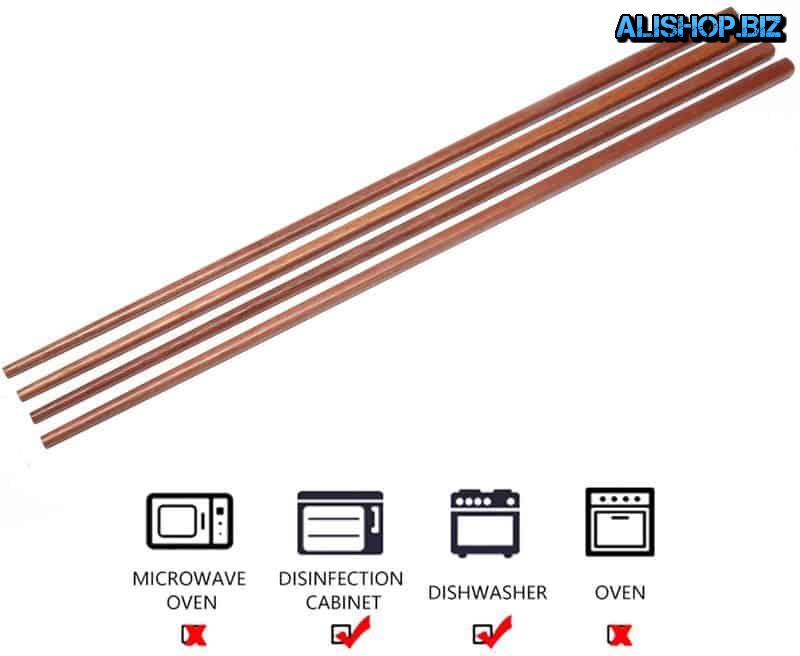 These sticks weigh only 95 grams and one pack includes 2 pairs so you can have a fallback in case of unforeseen circumstances. You can use them for cooking dishes of Oriental and European cuisine.
Price: – $6.89 | buy |