Flexible toilet brush from Joseph Joseph
Design toilet brush has not changed for years until I decided to take the company Joseph Joseph, famous for his original inventions in the domestic sphere.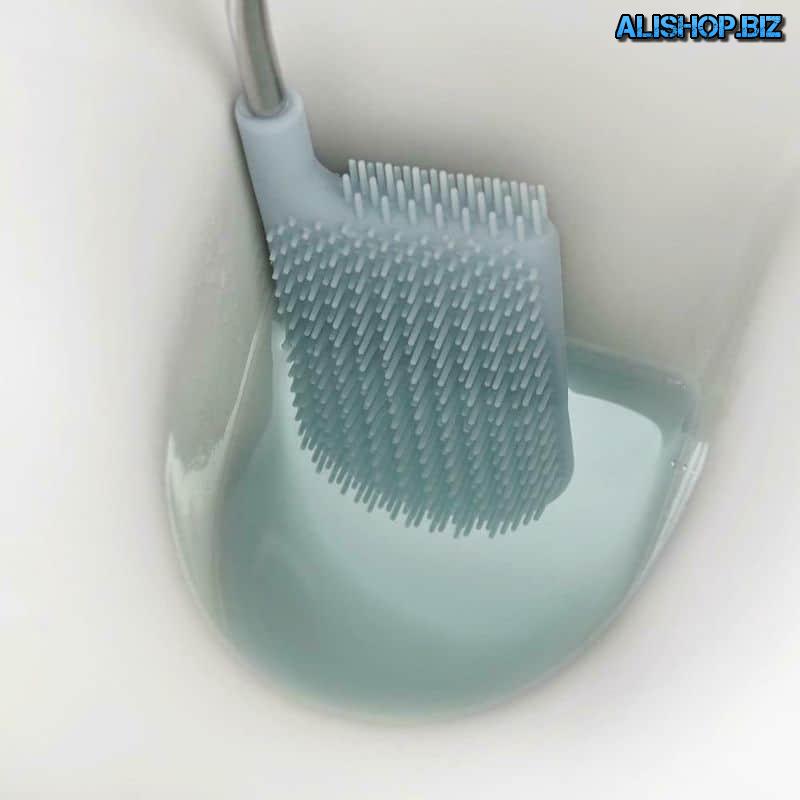 In contrast to the classical brushes, the novelty is equipped with D-shaped head, which is very flexible, and therefore able to penetrate into the most inaccessible places of the bowl, including the space under the rim. To improve the cleaning properties of the entire surface of the brush is covered with flexible spikes, to help better cope with pollution.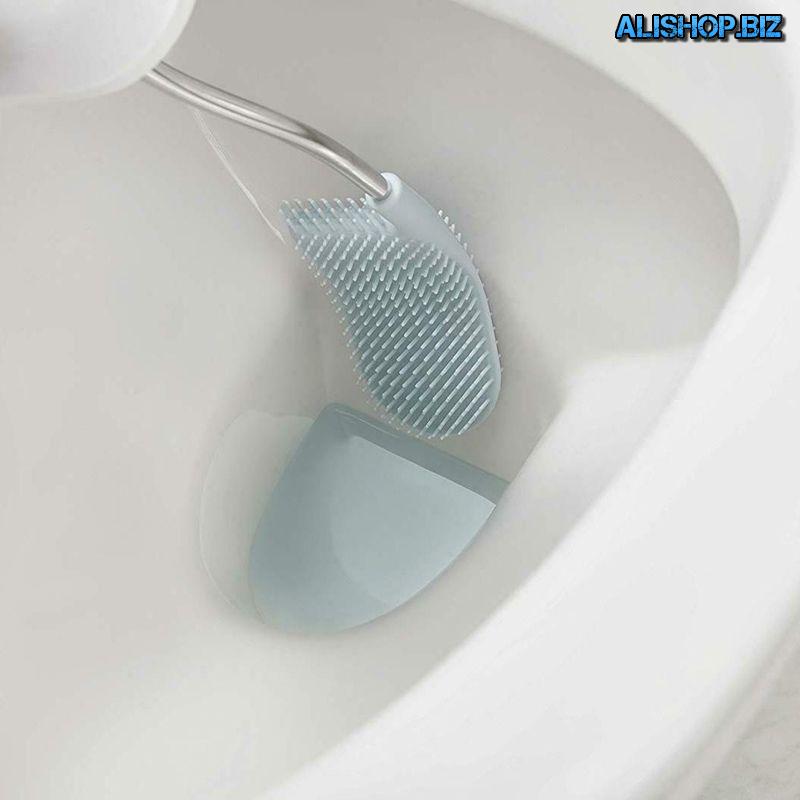 The material of the nozzle, has a water repellent, helping to reduce the number of drops, certainly impinging on the rim or seat during movement of the fixture to the base. The distance between the bristles is such that all dirt between them easily washed off with water without leaving residue. In addition, they are more reliable than the usual brush that is able to last for much longer.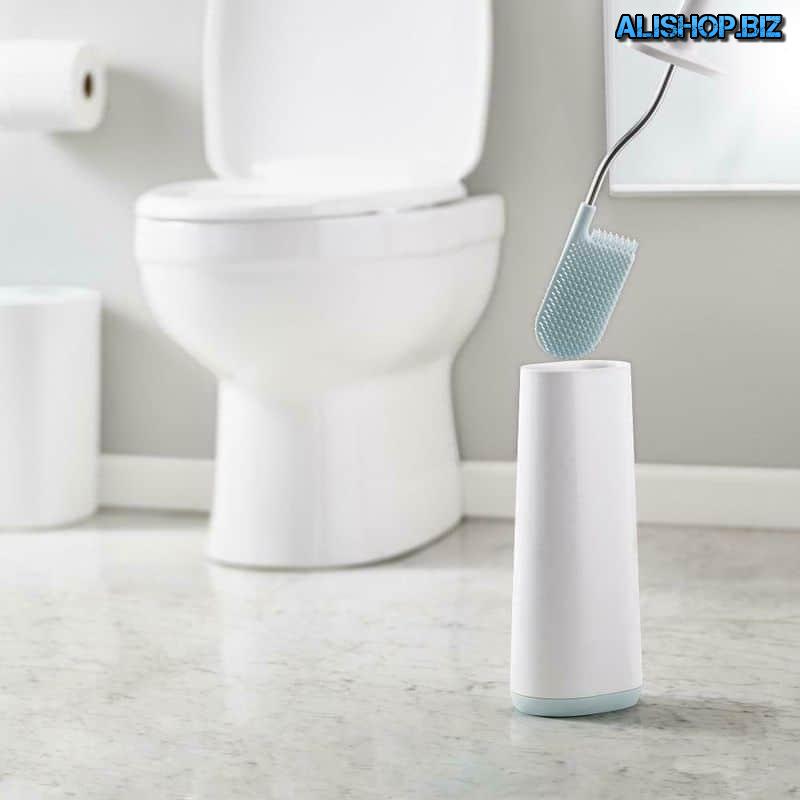 Price: – £19.59 | buy |