Refillable notebook with erasable pages
Even in a great and convenient calendar free pages ever come to an end. As a rule, in this case, just purchased new, and old leaves on a dusty shelf, waiting there for the final disposition.
In the case of a reusable Notepad, the contents of the pages which can be easily erased, you can use it unlimited number of times. Delete the contents left in the pen, possibly with a damp cloth and by heating using a hair dryer or with a conventional eraser. To save records easy to use mobile apps to scan.
Smart diary is available in the formats A5, and B5, each of which contains 60 pages. Due to persistent gap plates, as well as hydrophobic properties, this notebook is extremely sturdy and durable.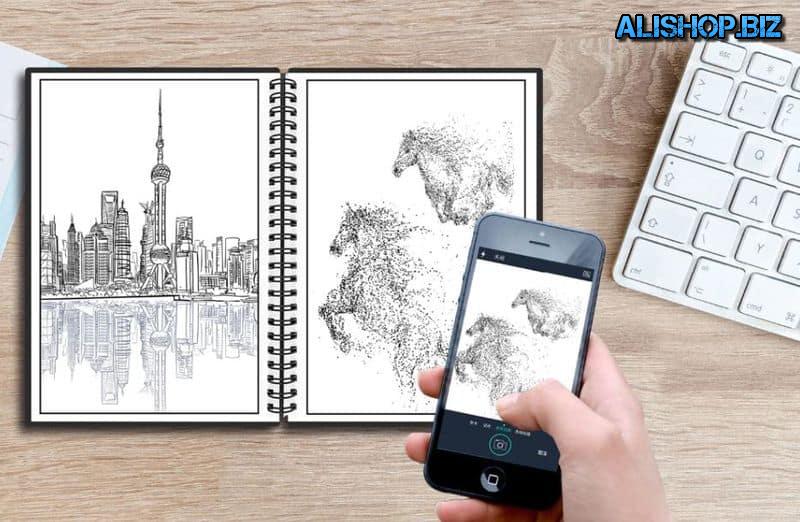 In smart notebook, you can freely paint, draw and write, and so it is suitable for people of creative professions, as well as students and business people who have to do a lot of notes.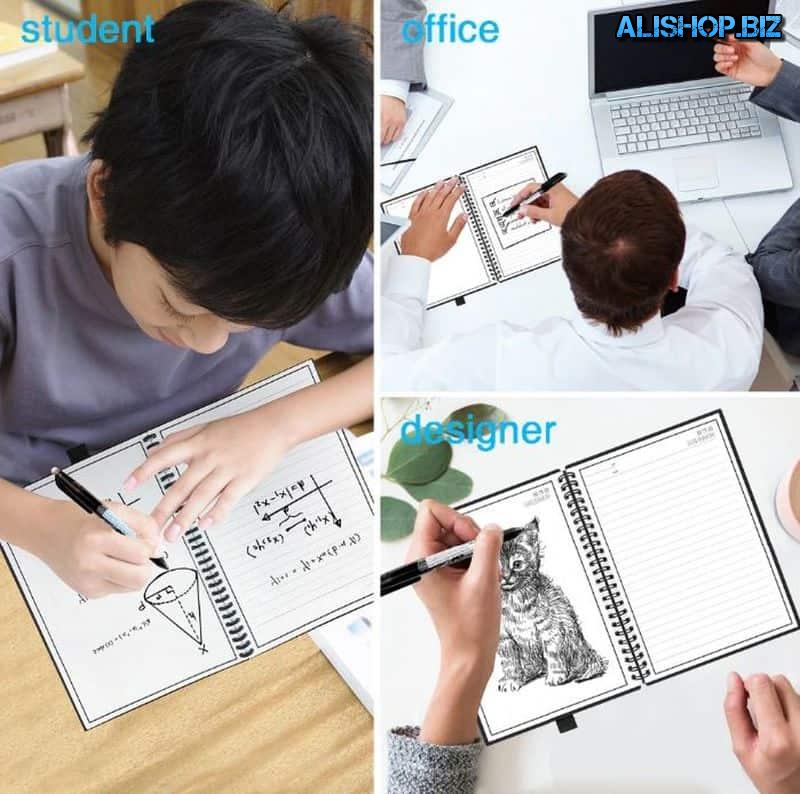 Price: – $13.61 – $14.39 | buy |