Multifunctional stand for receiving a bath
Price: – $18.10 | buy |
Everyone who likes to soak in the bath, thought about the fact that the time when the body is immersed in the relaxing warm water, it is possible to use with additional benefits. Usually this is not enough for the usual things: a good book, a tablet or a glass of wine. Multifunctional stand to receive a bathtub made specifically for this purpose.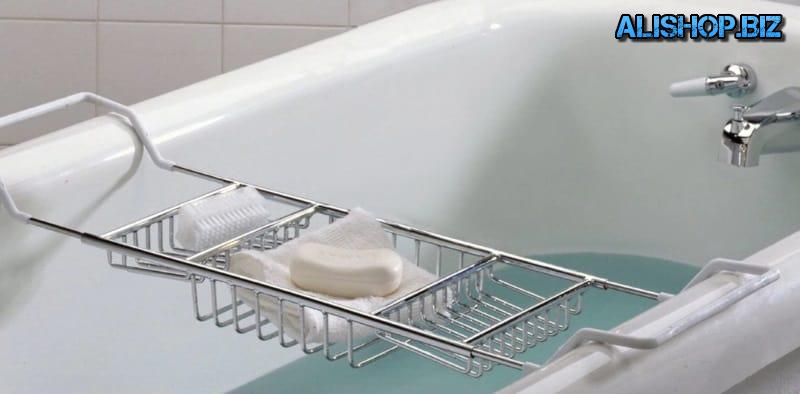 To accommodate all these items directly above a bath designed this multi-functional shelf, which is attached over its edges with the help of adjustable feet (61-85 cm) with rubber coating and consists of a wire frame.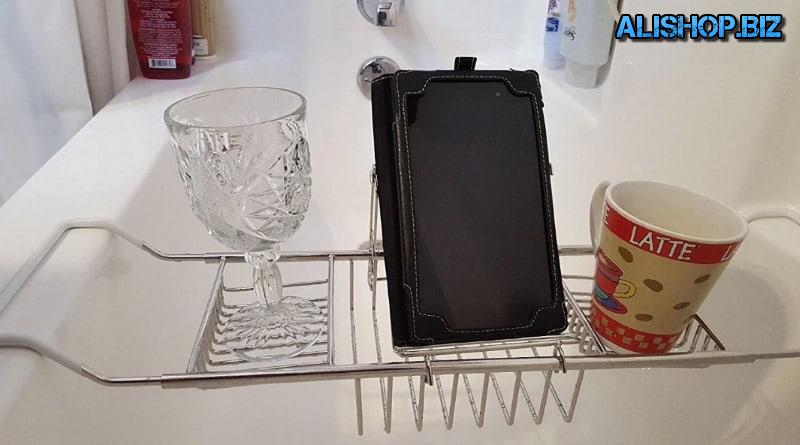 Fixture design involves the presence of 3 compartments: one large and two smaller. In addition, the shelf can accommodate up to 2 glass holders and one candle holder. You can also use the rack for holding a book or tablet in an inclined position.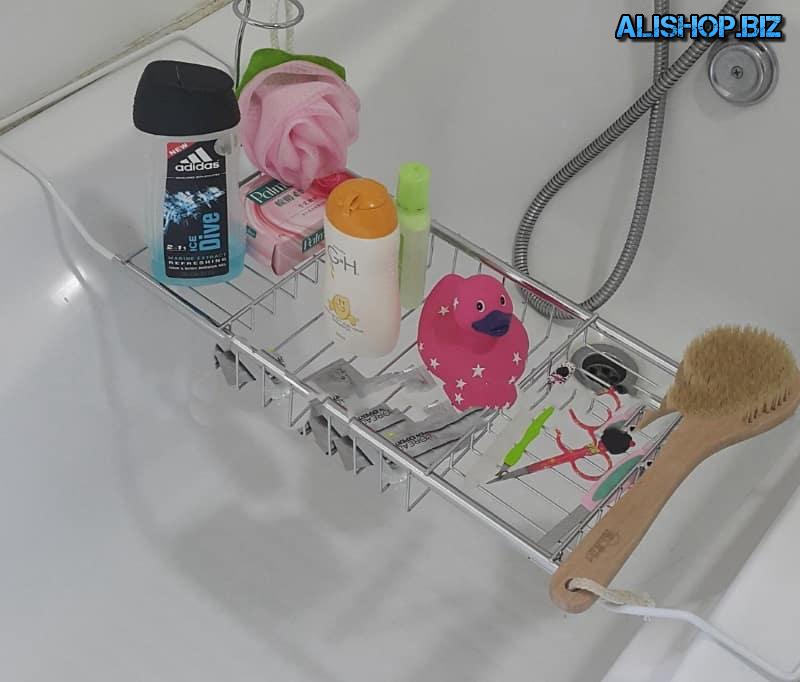 Price: – $18.10 | buy |