Sanitary thermostatic mixer MICOE
Price: — $50.23 — $99.43 | go to purchase |
How to protect yourself from burns and shock from contact with ice or very hot water when opening the tap in the bathroom or in the kitchen? Over conventional faucets, thermostatic analogues have at least one important advantage. With their help, it is much easier to obtain the water flow with a stable temperature and to protect themselves.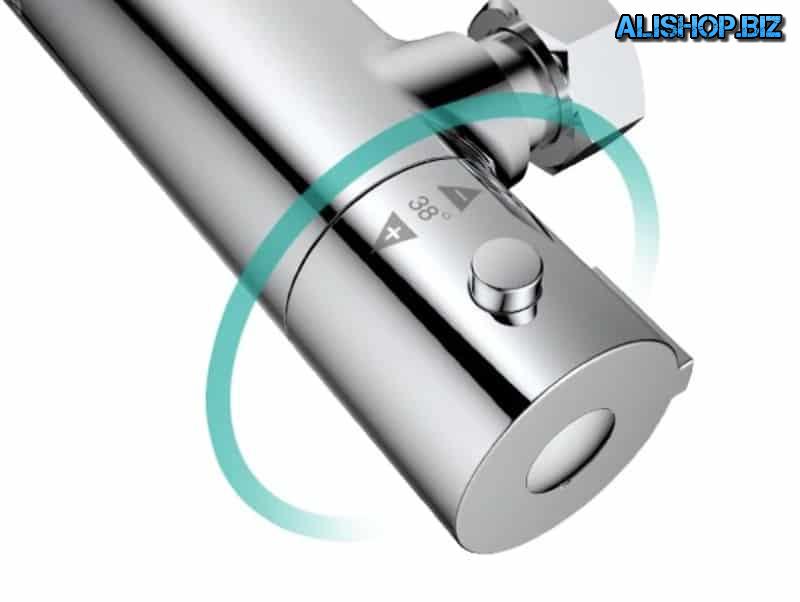 Bath mixer MICOE default set to 38 ° C, which is considered the most comfortable for the person. It has adjustment, you can turn the heat up or Vice versa to reduce the temperature of the liquid. In the manufacture of this device used elements of brass and steel, which resulted in its special reliability and durability. In addition, the surface does not burn hands if accidentally contact.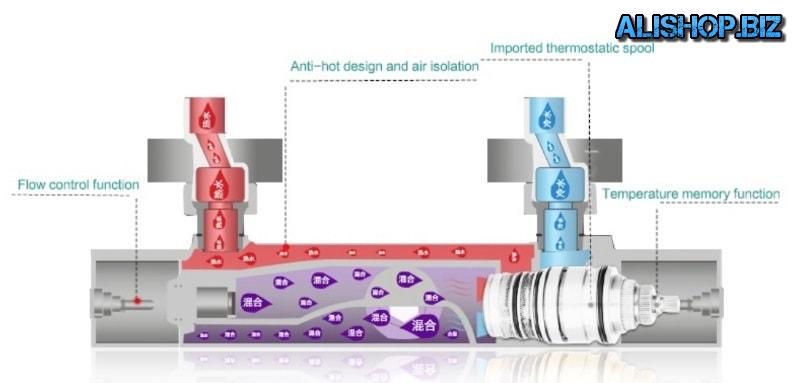 The product can be connected Gusak, and also shower heads. To fix the desired temperature using the button lock. The kit includes all the necessary parts for self-installation without the assistance of an emergency plumber.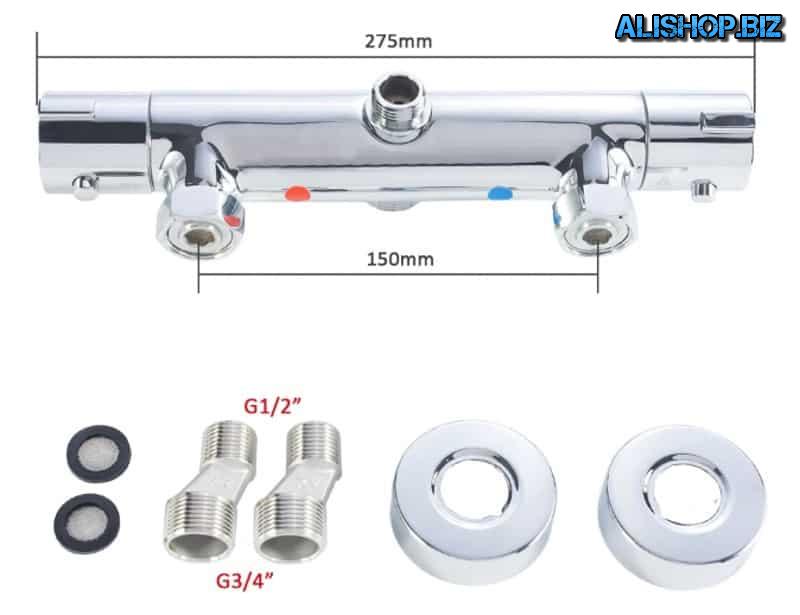 Price: — $50.23 — $99.43 | go to purchase |