Sports wristband with holder for smartphone
Price: – $8.88 | buy |
Having a smart phone while Jogging is not superfluous, because along with smart watches and fitness bracelets , you can use it to record tracks, and calculate the distance and consumed energy and also for listening to music. Sports wristband with holder for smartphone not brings discomfort.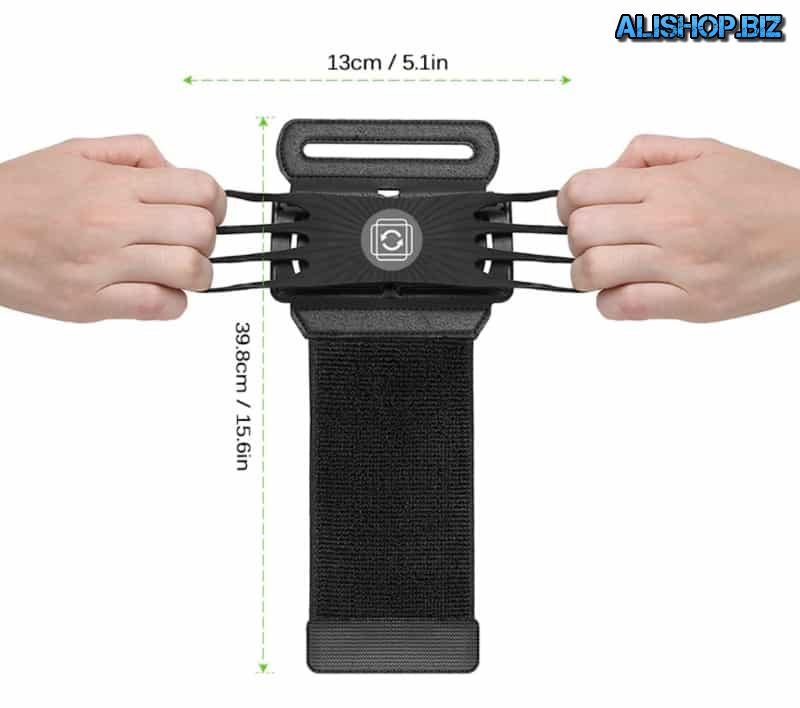 In order for the mobile device in the literal sense was always at hand, or rather on hand, this sporty designed wristband. Fixture is equipped with flexible straps that gently, but securely fixed to the corners of the gadget, preventing him to fall to the ground.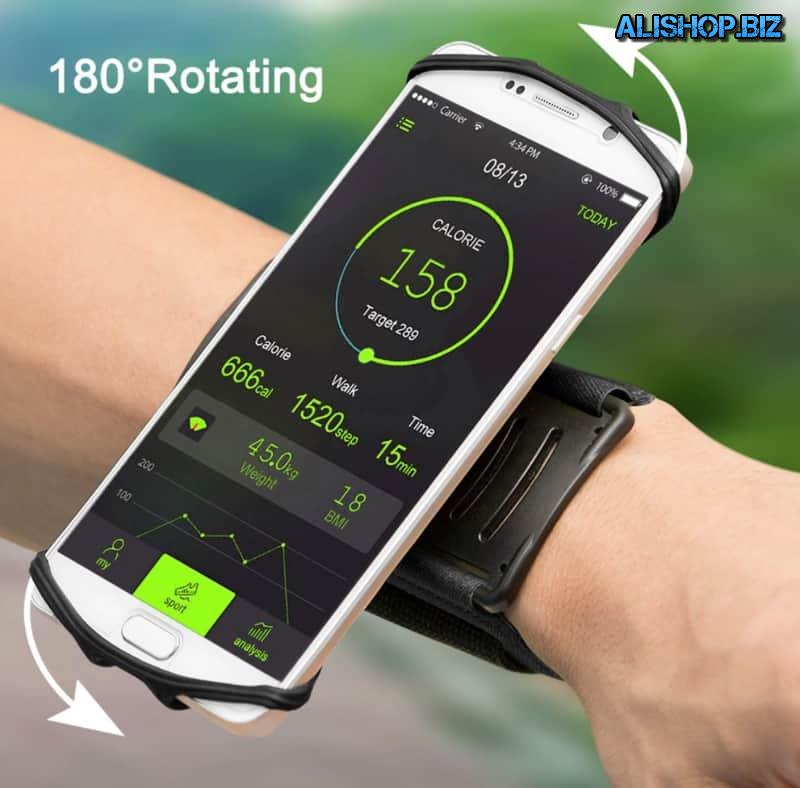 Swivel pad allows you to use the device in vertical and horizontal position. A wide Velcro strap easily adapts to the hand with any girth. Holder made of polyurethane and weighs only 70 grams. To fix this wristband can be any smartphone with a diagonal of 5.9-9.8 in.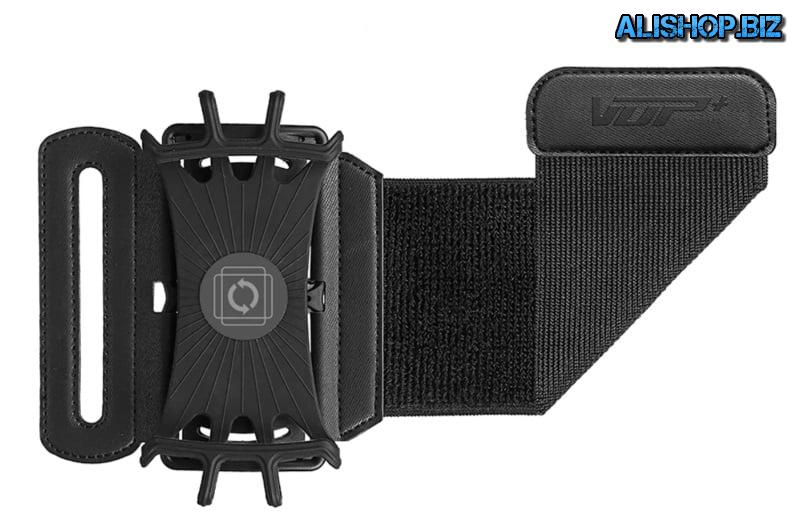 Price: – $8.88 | buy |