Portable glass to prepare a healthy Breakfast CrunchCup
Cereals for Breakfast are light and healthy food, which is customary and a nice start to each new day. However, not all morning enough time to devote even a few minutes absorption of healthy food. Especially for bustler, who all used to do on the go or running was developed a glass CrunchCup.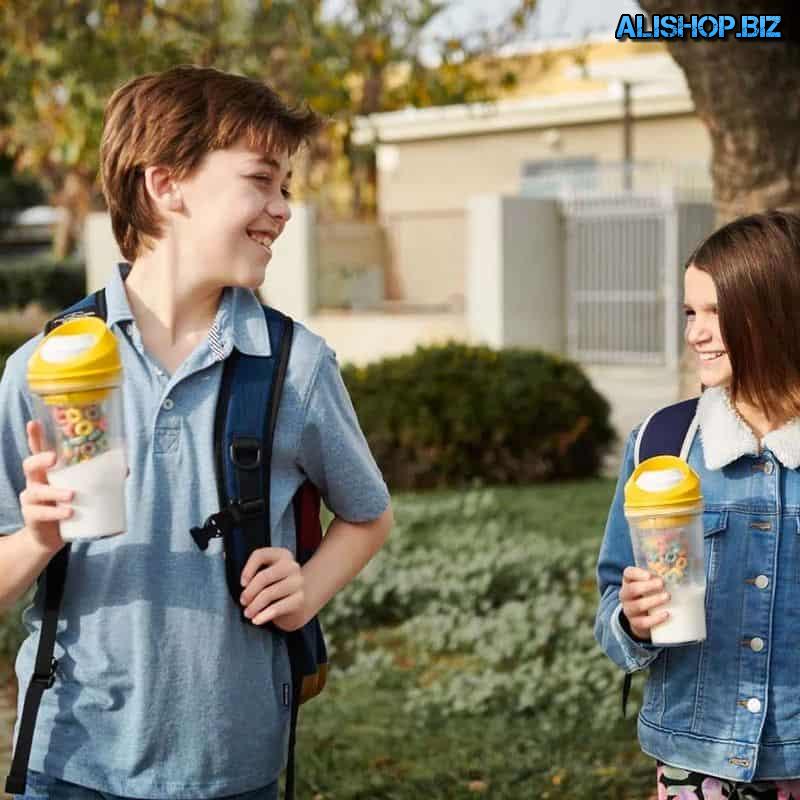 It looks like a normal sports bottle with lid, tightly closing the top opening. However, unlike most other models, this model has a special compartment for cereal or slices that are soaked in milk before you get in the mouth. Thus, CrunchCup — portable solution for Breakfast that you can take with you on the road or for a run.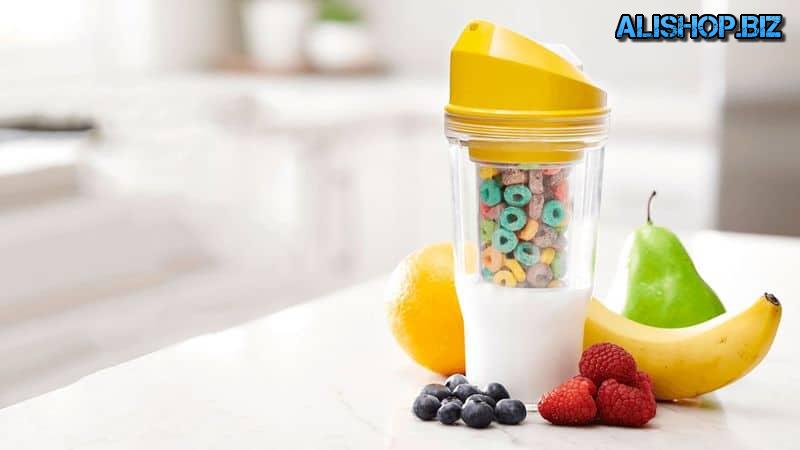 The fixture can be easily disassembled and filled with the nutritional content in 4 simple steps. After use the glass is easily washed from the remnants of food because it is made of plastic. The lower part here is transparent, which allows you to always see the level of remaining inside the treats.
Price: – $24.95 | buy |