A razor the size of a credit card Carzor
Price: – $3.70 | go to the purchase |
On long trips on vacation or for work is always an acute problem of weight and size of transported items. The lighter and smaller they are, the easier it will be to transfer the burden of overcoming great distances. This fully relates to shaving machines.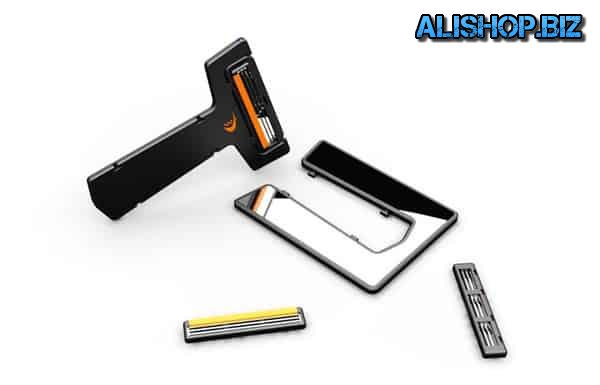 An unusual approach to the design of the road razor allowed her to shrink to a size similar to a credit card. The product has a narrow profile and has no protruding parts. Spare blades are stored in the 2 niches on the body, which on one side has a mirror surface. The razor itself is fixed in the holder with a few fastenings, to prevent accidental die and fall. It can also be used as a stand for the mirror.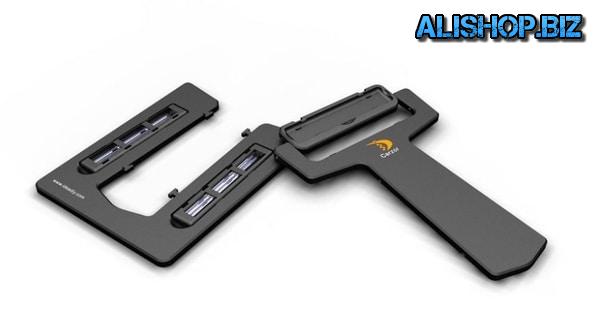 Shaving head with 2 blades and softens the skin strip. Thus, this set has everything you need to shave off the bristles and refresh your look in the most cramped conditions.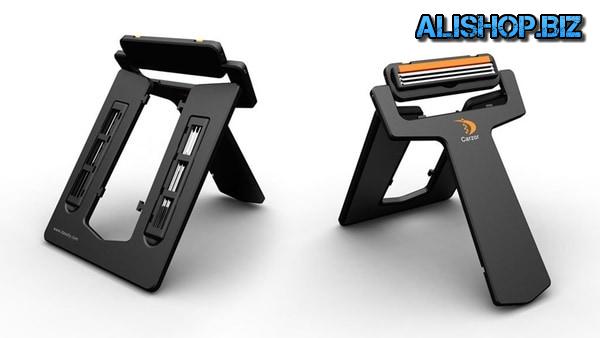 Price: – $3.70 | go to the purchase |