Foldable bottle for sports
When practicing a sport or active physical work, it is very important to have a supply of drinking water to compensate for fluid loss from the body Another thing that does not always need too much, and therefore a large sports bottle filled only half of their volume will be constantly disturbed.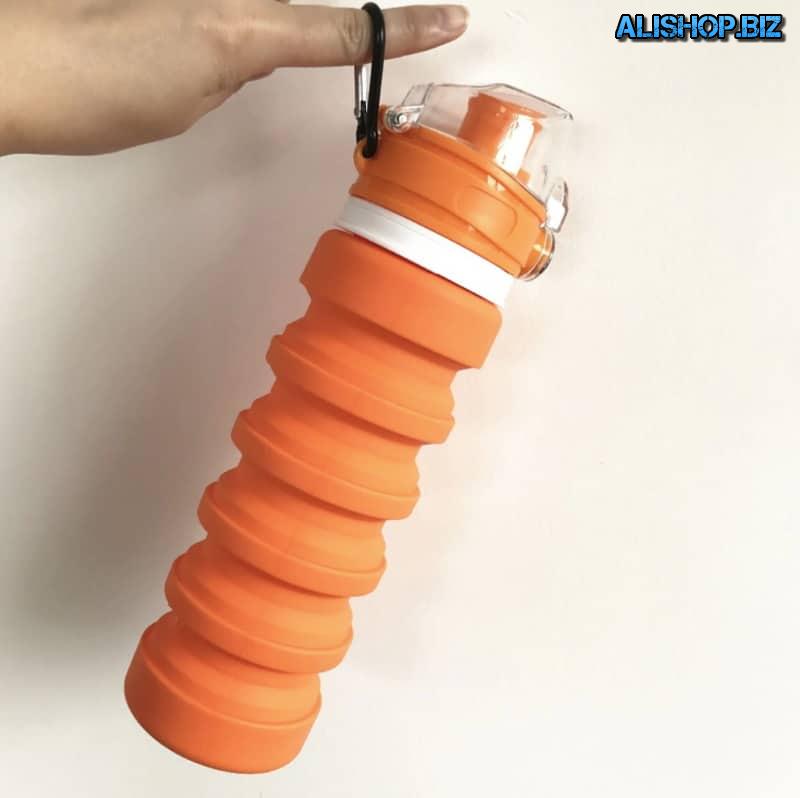 Solution is to use a collapsible container which has a flexible wall and construction of an accordion. Unfolded, its length is 25 cm. If you add this device to the maximum allowable limits, then its height will be reduced to 15 cm. the Internal volume will also be reduced.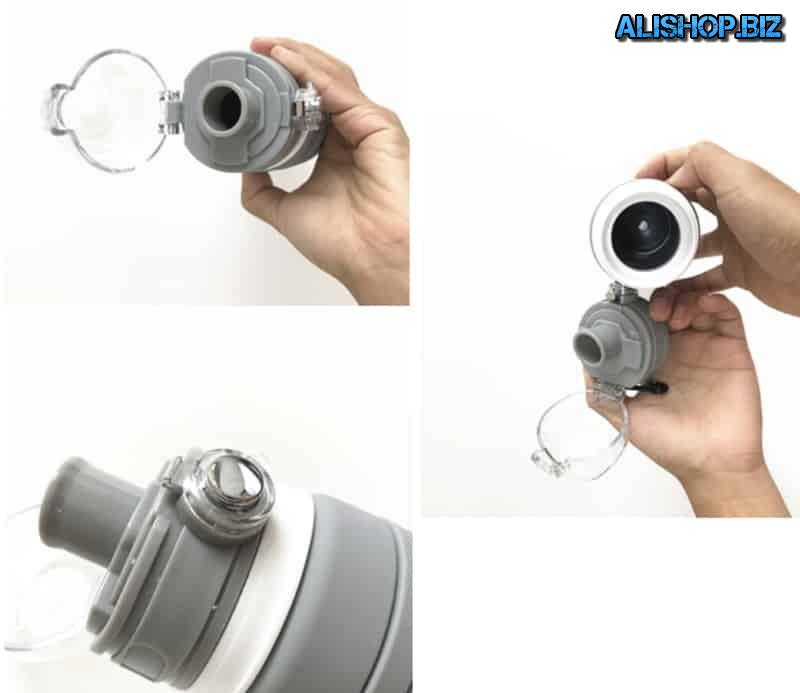 Just this bottle up to 500 ml of water. On top there is a hole which is useful for attaching carabiner. Narrow and elongated drinking spout is protected with a transparent flip cover. The bottle is available in 4 color options.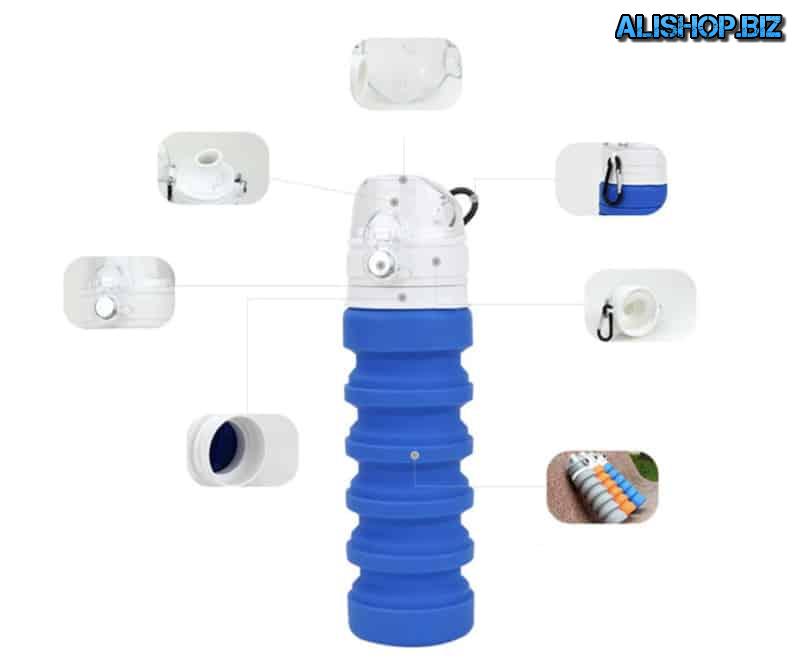 Price: – $10.22 | buy |