Convenient reel for storing hose FreeReel
In order to gut the garden hose does not get in the way, requires a special fixture, which would have collected it into a single coil. Specifically to this category of devices relates FreeReel — universal drum, helping to organize the proper storage of long and flexible pipes.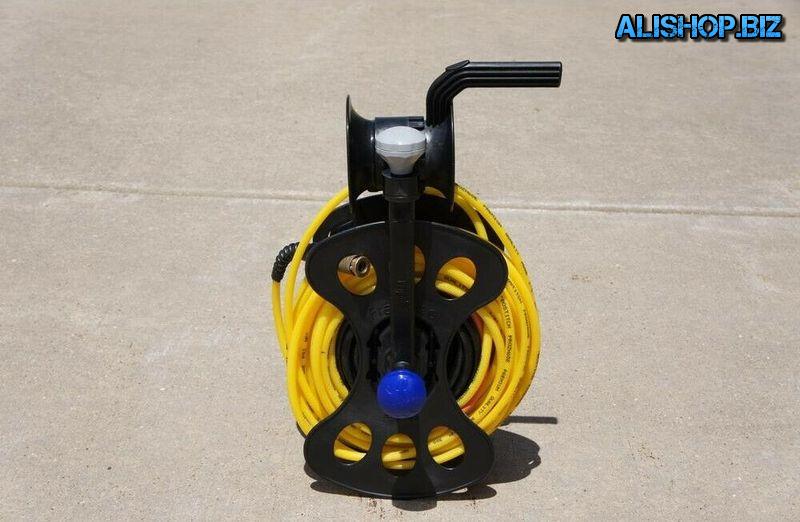 Patented fixture design implies the absence of the usual sliding sleeve, but also allows everyone to quickly reel and unwinding hoses, pipes for air supply, and electrical wiring. As for the supported length of the hoses, it is determined by the diameter of their section is up to 30 meters.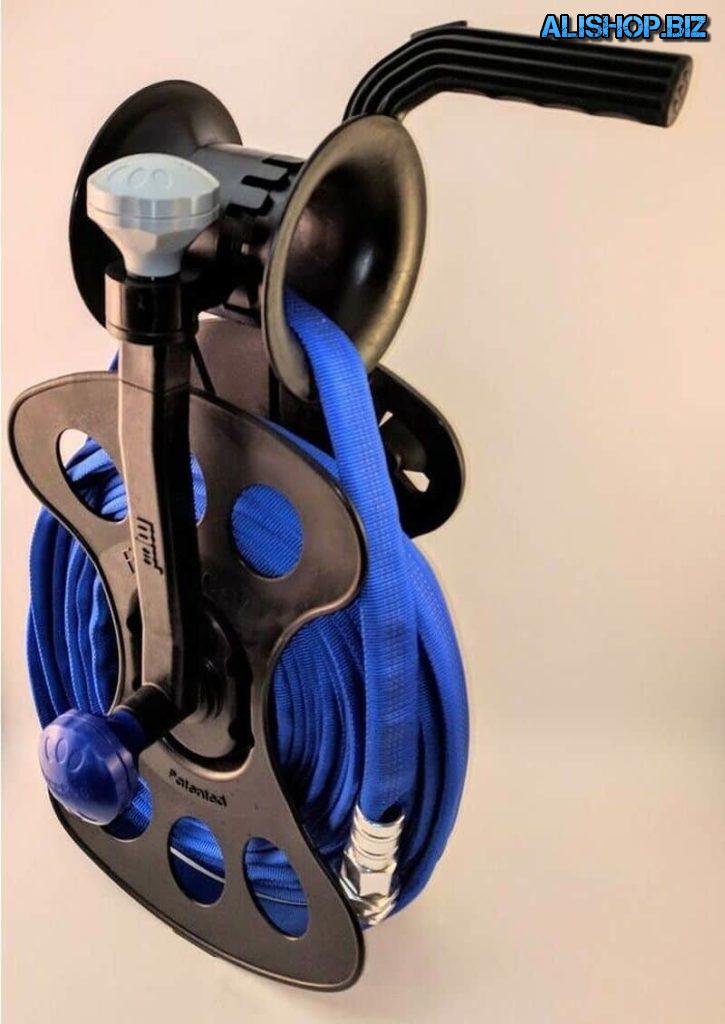 The coil is designed for use indoors and outdoors, where he successfully resists the effects of adverse weather phenomena because it is made of plastic, glass fiber reinforced polyamide nylon and stainless steel.
Price: – $61.99 | buy |