Cover with a timer Timer Cap
What happens when you combine an ordinary plastic cover and timer, and most importantly, why do you need it? Timer Cap, that's called a cover with electronic clock replaces the standard plastic cover on the containers of pills and serves as a reminder of their appointment.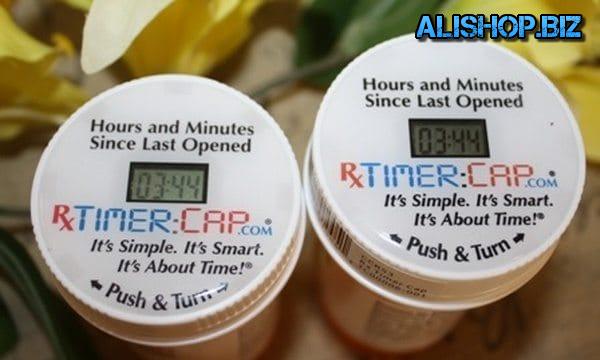 Method of use Timer Cap very simple. Setting it to a container with medication starts a timer that counts down the hours and minutes until next extraction to the outside. After that, the timer is reset again to its original state. It is very convenient to control the use of tablets, because it allows you to quickly find how much time has passed since the last reception.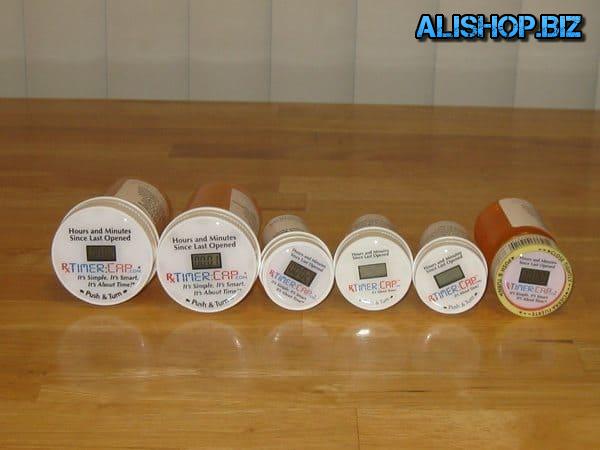 Cover Timer Caps suited to plastic containers of a standard size, but if in possession of the only non-standard, the basic package already includes 2 regular bottles in which to pour medicines. To avoid confusion, the surface of the plugs there are fields to record the names of the pills.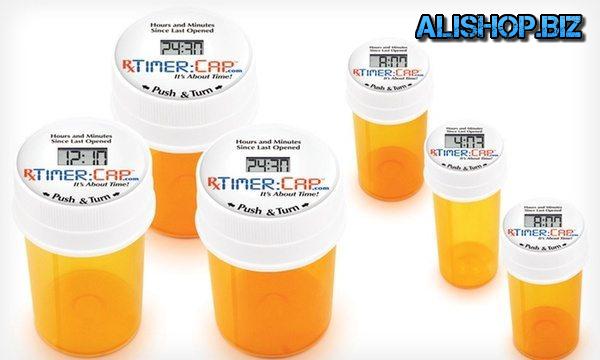 The continuity of the covers is about a year, then you need to buy a new set because the set inside the battery is non-replaceable.
Price: – $19.95 | buy |