Lamps with a flame effect (under the base E14, E26, E27)
Price: — $5.99 – $7.61 | go to purchase |
Need a flame effector at home? Chinese manufacturers took care of this by firing LED lamps. No open fire, no smoke and soot. All this is a lamp with a flame effect (under the base E14, E26, E27).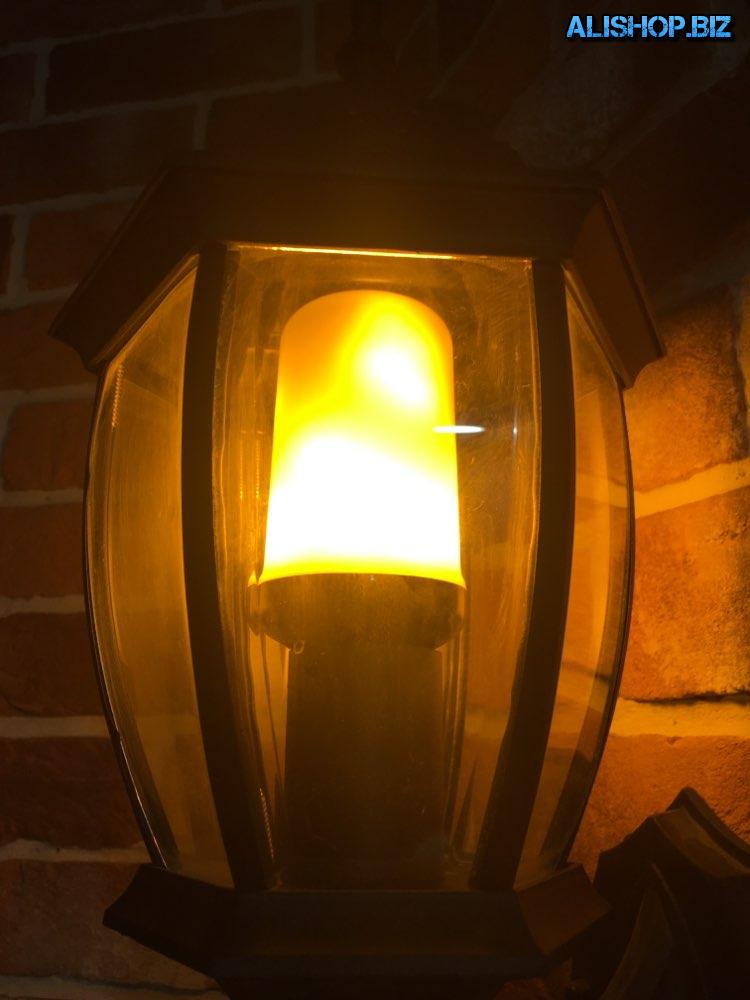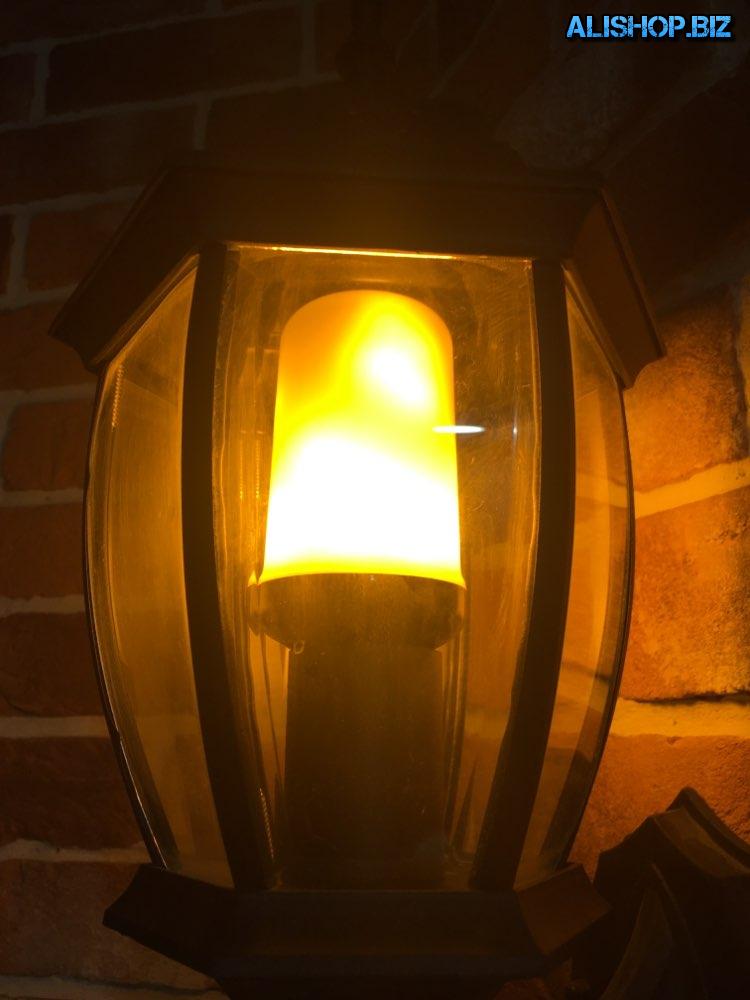 Of the features of this lamp: an artificial bright fire, dynamic moving flame, imitation of the nature of the flickering flame of fire, but without a flame. A moderately safe and economical light source, replacing a traditional gas lamp, such as, for example, a modified oil lamp or a bat lamp.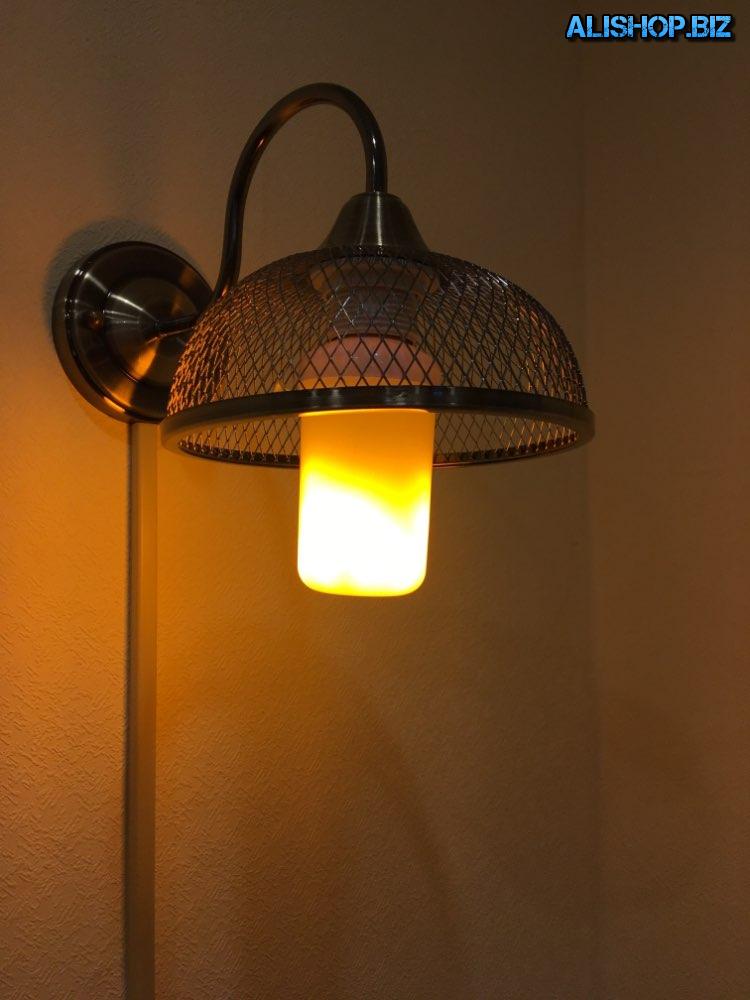 The atmosphere of the wall lamp, decorate the space around with its orange warm light of flame and give you a peaceful romantic evening. Evening for relaxation when the fire of the Flame lamp lights up, and jazz music is heard around, which will help you sleep easier, remove the loneliness of your soul.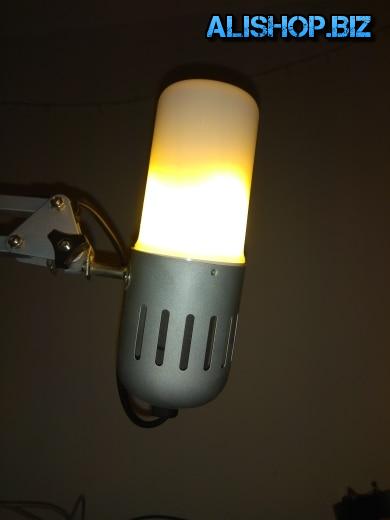 This LED lamp with flame effect is available in two types: 7 W and 9 W. There are two operating modes for a 7 W lamp: 1. flame mode; 2. normal lighting mode. 9 W lamps have three modes of operation: 1. flame mode; 2. normal lighting mode; 3. breathing mode. Can be used with voltage: 85-265 V. Color temperature: 1900-2200 K (warm white). Luminous intensity: 7 W – 460 lm, 9 W – 650 lm. Dimensions: 7 W – diameter 40 mm x height 128 mm; 9 W – diameter 61 mm x height 138 mm.
Price: — $5.99 – $7.61 | go to purchase |