Price: — $ 51.11 – $ 98.33 | go to purchase |
The task of lighting the local areas of camping, fishing or outdoor recreation can be solved with the help of compact tourist lanterns , but it is better to do this only with the use of a special telescopic mast.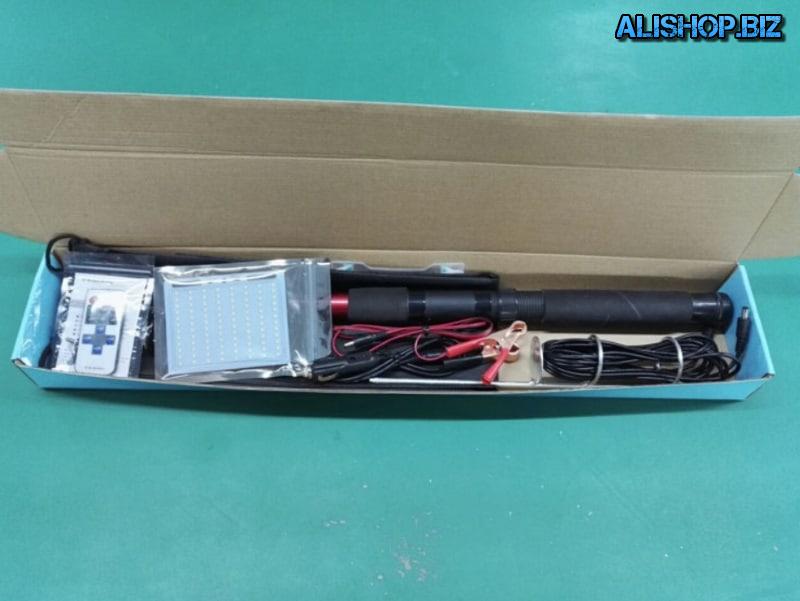 At the end of the rod, resembling a fishing rod, the maximum length of which is 3.75 meters, there is an LED platform with 224 elements that generate a beam with an angle of 120 degrees. The luminous flux of the device is 3000 lumens, which allows you to provide a bright backlight immediately a large area.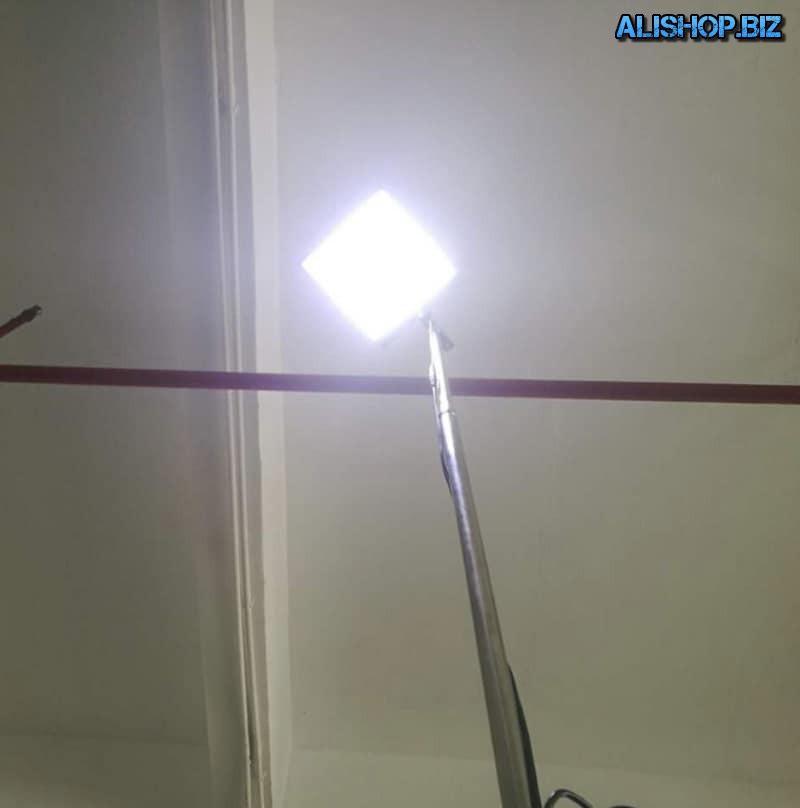 The housing protection of this device corresponds to the level of IP54. The power source of such a device is a car battery, for connection to which an adapter for a cigarette lighter is provided, as well as crocodiles. Lighting parameters are set up using a compact control panel.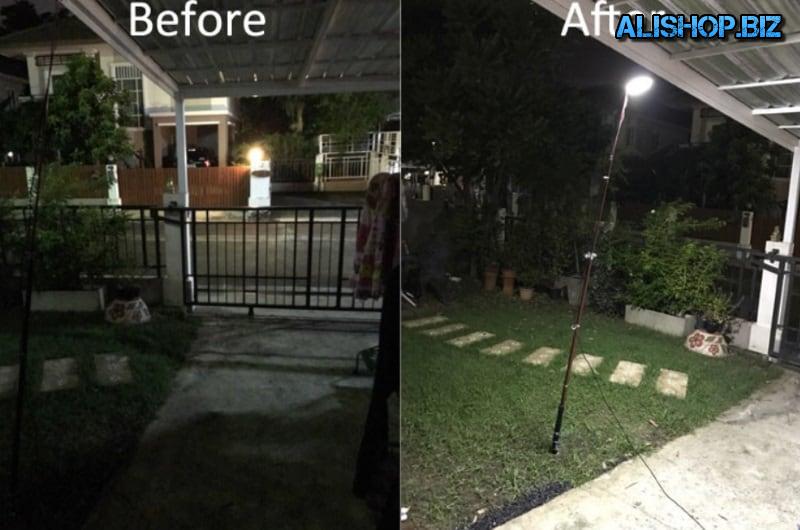 Means for the vertical installation of the mast is not provided, and therefore this issue will have to attend to their own. In addition to the main modification, 2 alternatives are available, which differ in the number of lighting "petals" (2-4 pieces).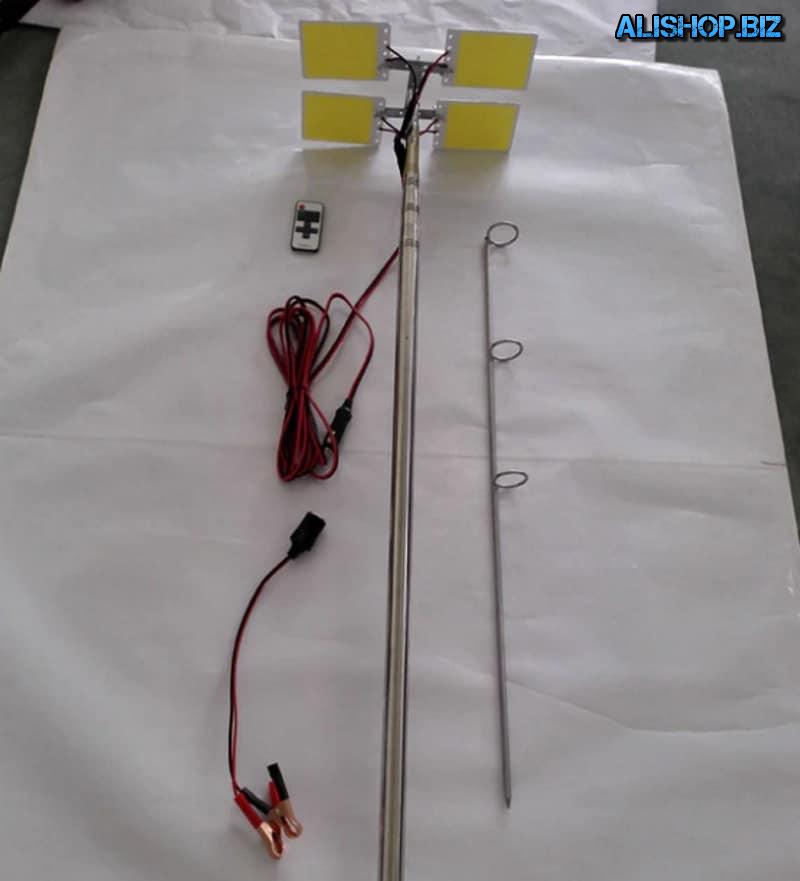 Price: — $ 51.11 – $ 98.33 | go to purchase |