RGB light panel for cameras Boling BL P1
With a certain level of mastery of the profession, photographers are frustrated in a regular flash their cameras and begin to look at external solutions to satisfy their new needs.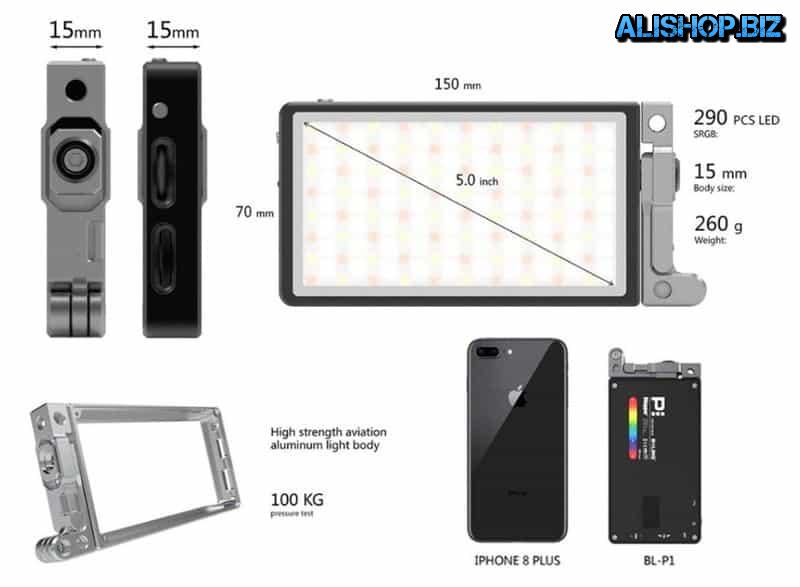 Boling BL P1 — RGB led panel, which is mounted on a standard "Shoe". It works from the internal battery with a capacity of 2930 mAh. The duration of Autonomous operation is 2 hours and 20 minutes. For a 90-minute charge there is a modern interface USB-C.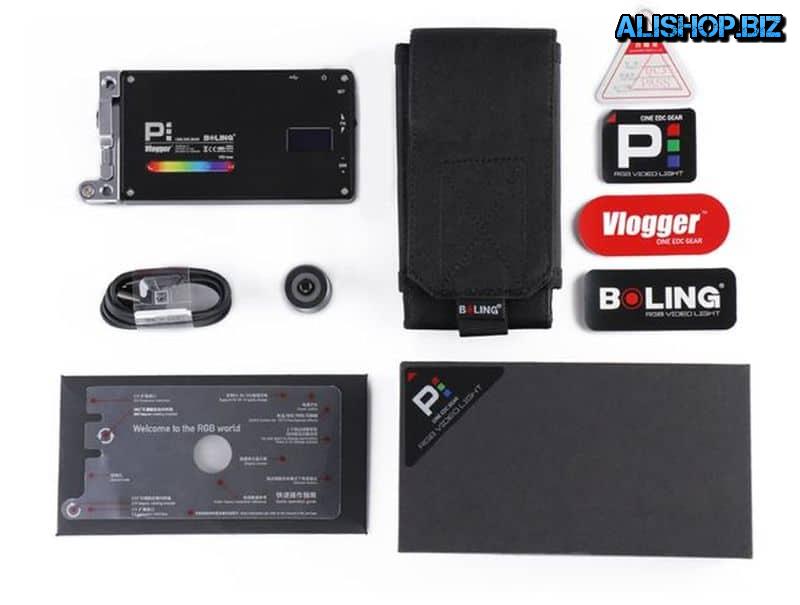 The panel consists of colored LED elements, which are placed on a rectangular area with a diagonal of 5 inches. The body of the aircraft aluminum protects the electronics from damage.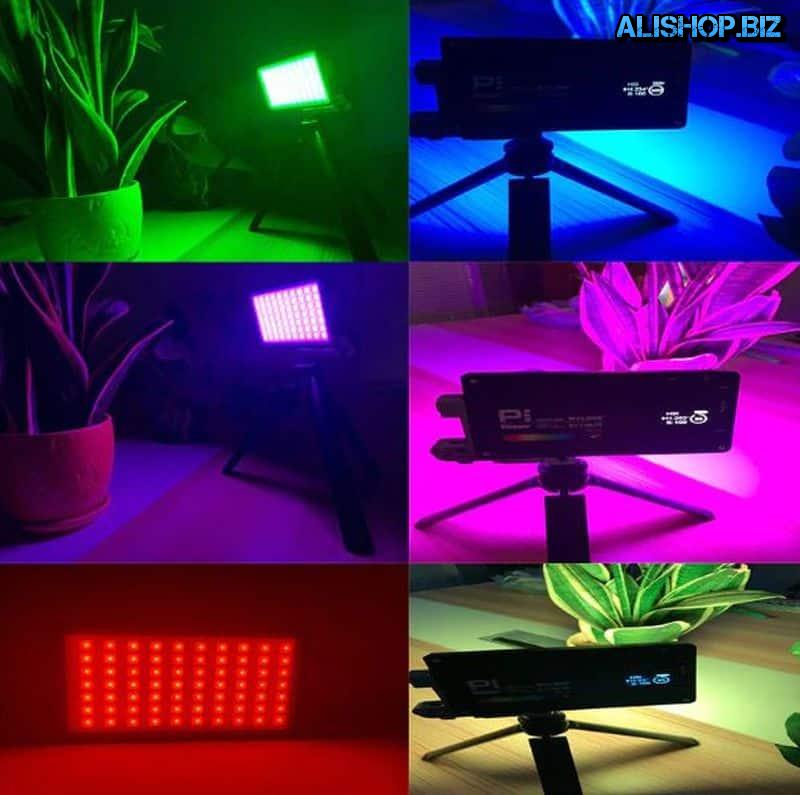 To configure settings, including the temperature of the light (2500-8500K), it is convenient to use the regular display, which displays all basic information. The case thickness is only 15 cm.
Price: – $159 – $189 | buy |