Multifunctional charging station with display
Among the large and universal charging stations are not so many models, which differ in appearance and presence of additional features. Their background is very unusual looks, this device equipped with a digital display.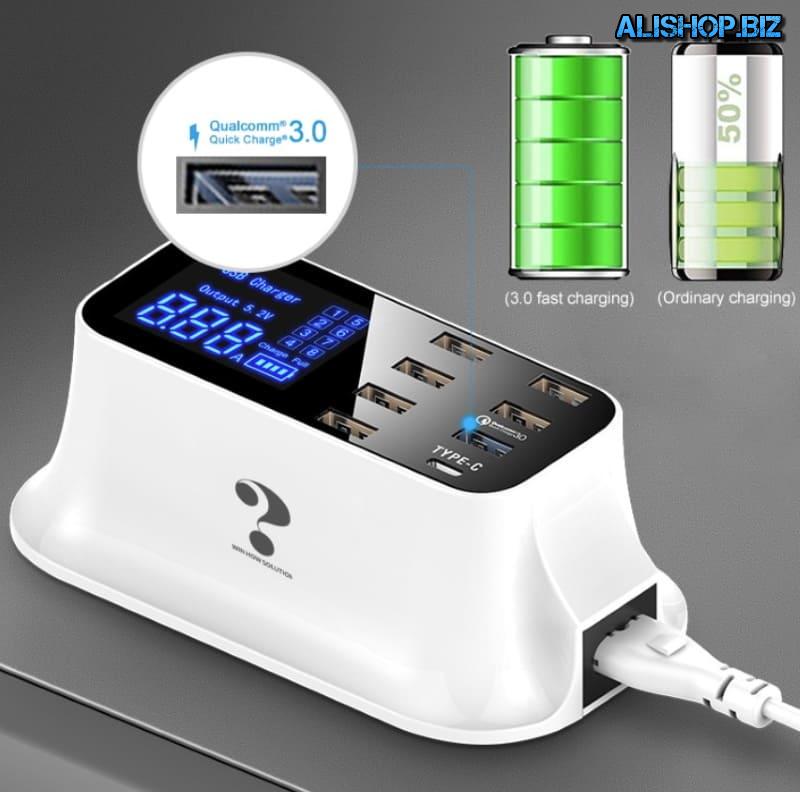 In total there there are 8 charging ports, one of which supports fast charging 3.0 QC, and another one refers to the USB type-C and supports charging current up to 3A. Total amperage available on all connectors, here is 8A. Informative displays information about the characteristics of current consumption, and there is indication that marks the busy ports.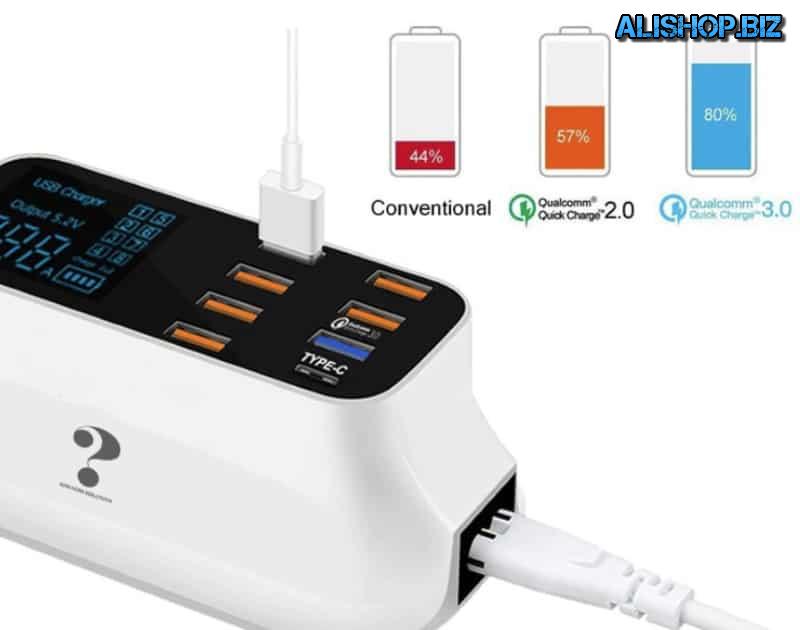 For connection to the mains cable provided with a plug whose length is 1.5 meters. The flat base of the device allows it to be placed on flat surfaces, including cabinets and tables. The body of the charger is made of a material which is resistant to fire and can withstand temperatures up to 750 degrees. There is a standard set of protections against short circuit, magnetic field and overcharge.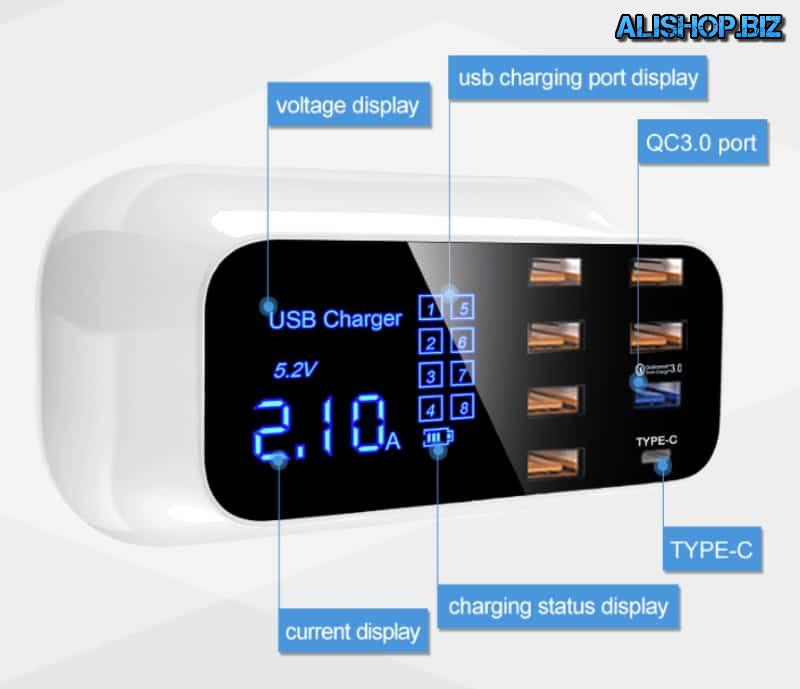 Price: – $23.52 | buy |