Portable air conditioner for the house and office
Popular split systems installed in homes and in workplaces are both a blessing and a curse. Yes, they do an excellent job with cooling, but it is always the one who do not like the exposed temperature level or flow of air directed to the face or the back.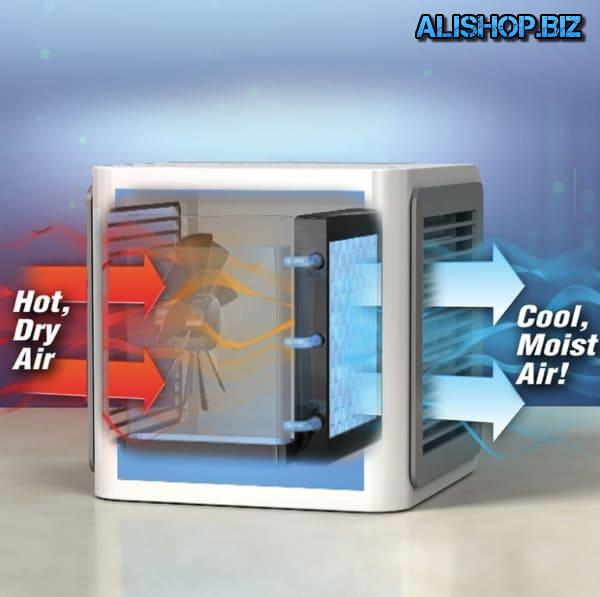 The solution to this situation is quite simple — the use of individual means of cooling. For example, this portable air conditioner is a cubic form and has dimensions of 17 x 17 x 17 cm, which allows you to install it on the nightstand or Desk, directing the air flow exactly on itself. Built-in backlight can switch between 7 shades.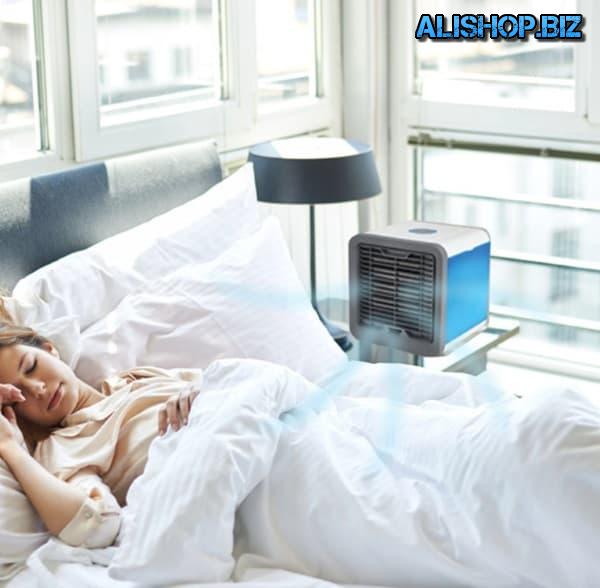 Is used for cooling moisture spray with built-in fan working 3 speed modes. Tank capacity liquid — 750 ml, which when full allows the fixture to work for 8 hours. The chiller gets food through a USB connection.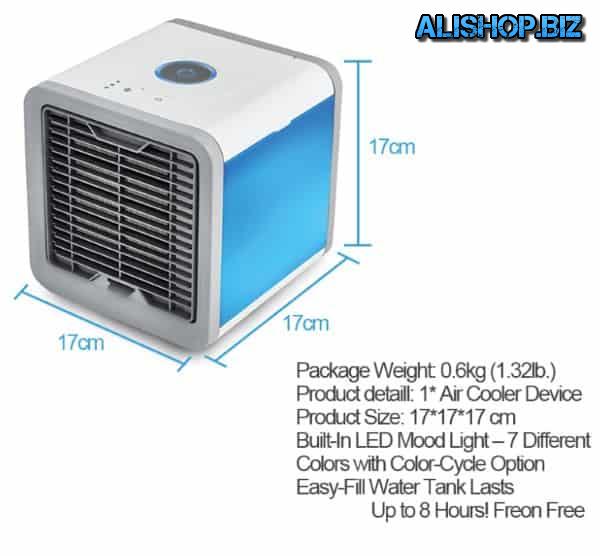 Price: – $31.01 | buy |