Pot, equipped with automatic irrigation system Aquaphoric
The most common cause of wilting house plants are the delay in watering. They occur for a variety of reasons, for example due to a simple forgetfulness of the owner or long-awaited vacation.
In the system of growing Aquaphoric, which resembles an ordinary pot, for protection of green the inhabitants of the sills uses a built-in mechanism of automatic irrigation, maintenance-every few weeks, not days. Indicator of water balance is implemented as a transparent capsule situated in a prominent position at the edge.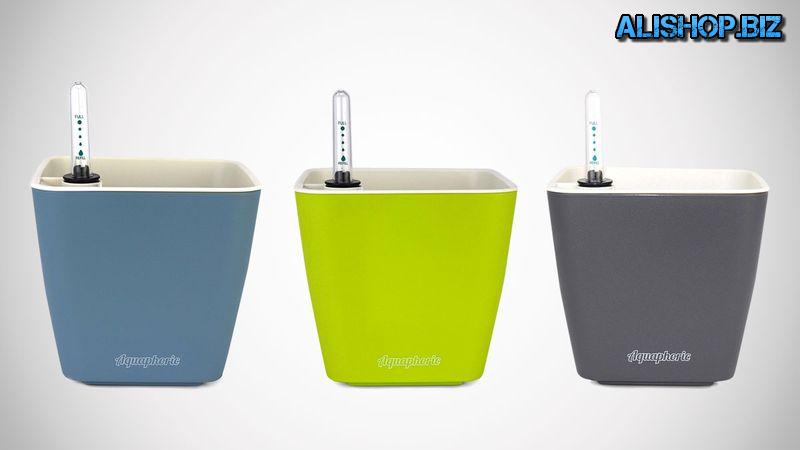 On this particular Aquaphoric does not end there. Instead of the usual land here is used 2 liters of porous soil, which provides a flow of air to the plant roots. The reverse of its application is the need to add fertilizers and minerals required for growth.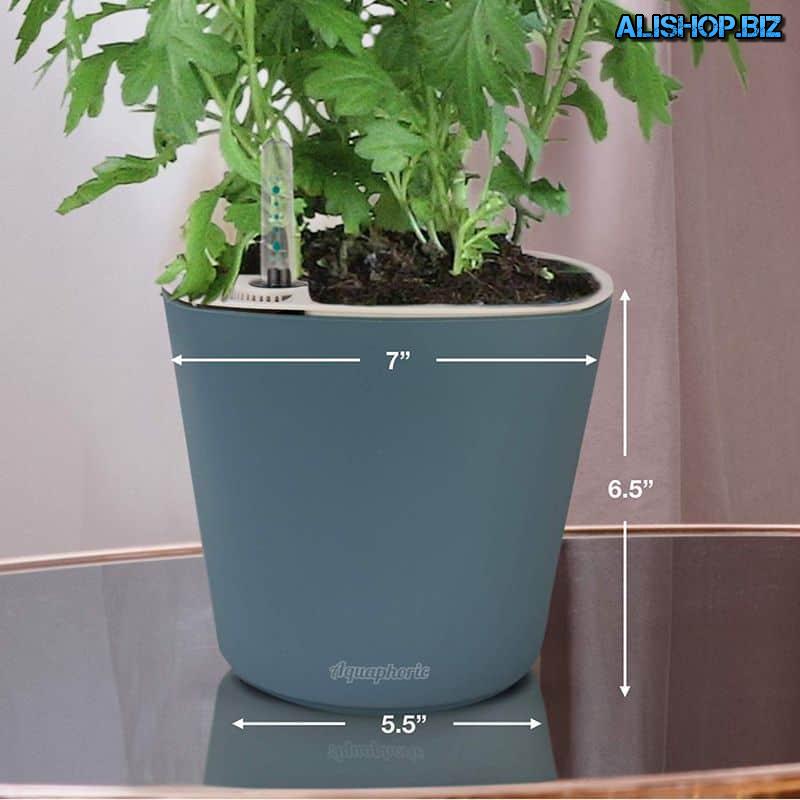 Pot with automatic irrigation has dimensions of 12 (height) x 13.3 (diameter at the widest point) cm, available in 12 color options and is suitable for growing many types of plants, including succulents and herbs.
Price: – $17.99 | buy |