Narrow blade for cleaning dust
When it comes to cleaning, places lacking the hand of man remain filthy. Dust tends to accumulate not only on the exposed surfaces, from which it can be easily cleaned with a damp cloth. A much greater amount of dirt, usually found in narrow places, such as under furniture or between cabinets.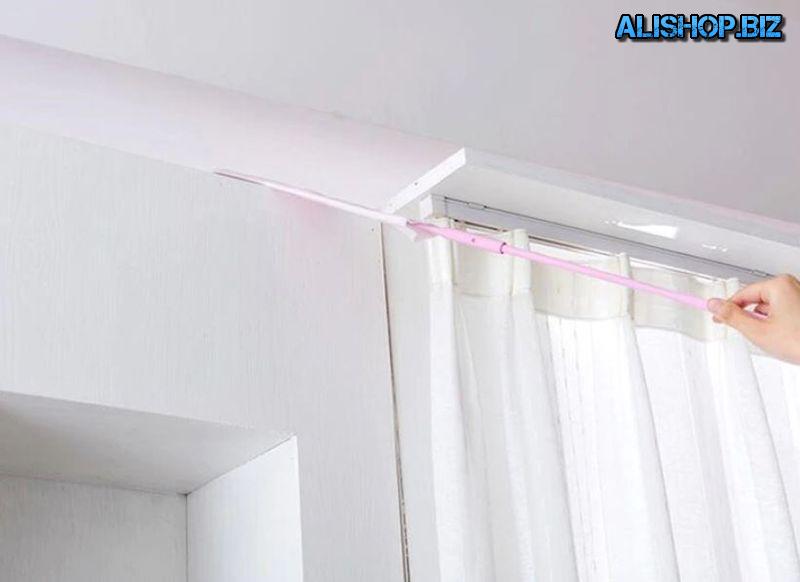 In order to remove the dust from there, the standard cloth is not enough. But a simple combination of tissue and narrow the blades a fine job. Replacement cloth non-woven fabric is wrapped around the flat end of the blade, a narrow edge which is easily held in narrow and difficult places. In addition, it bends well, allowing you to keep it at a comfortable angle.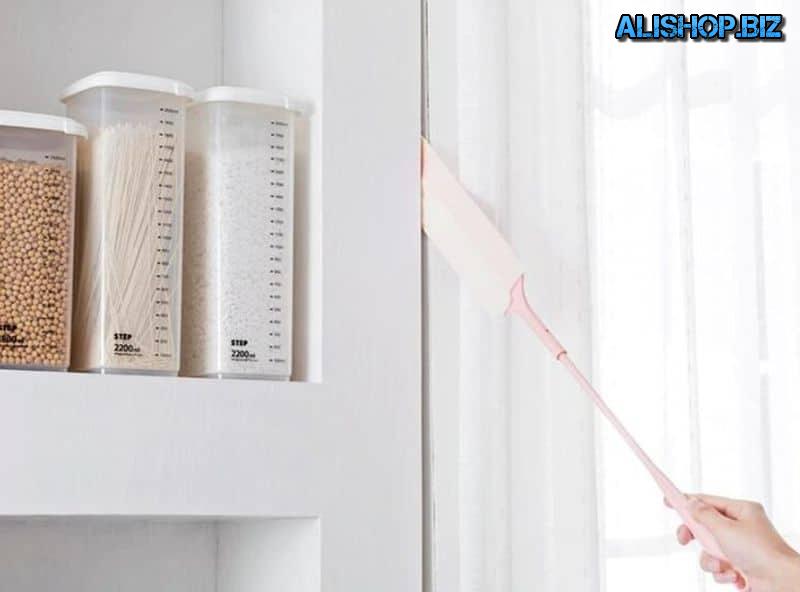 The blade for cleaning is made of plastic and has a length of 67 cm Size wipes, 10 which is already included in the starter kit constitute a 22 x 26,5 cm Hole on the removable handle is suitable for hanging on hooks or studs.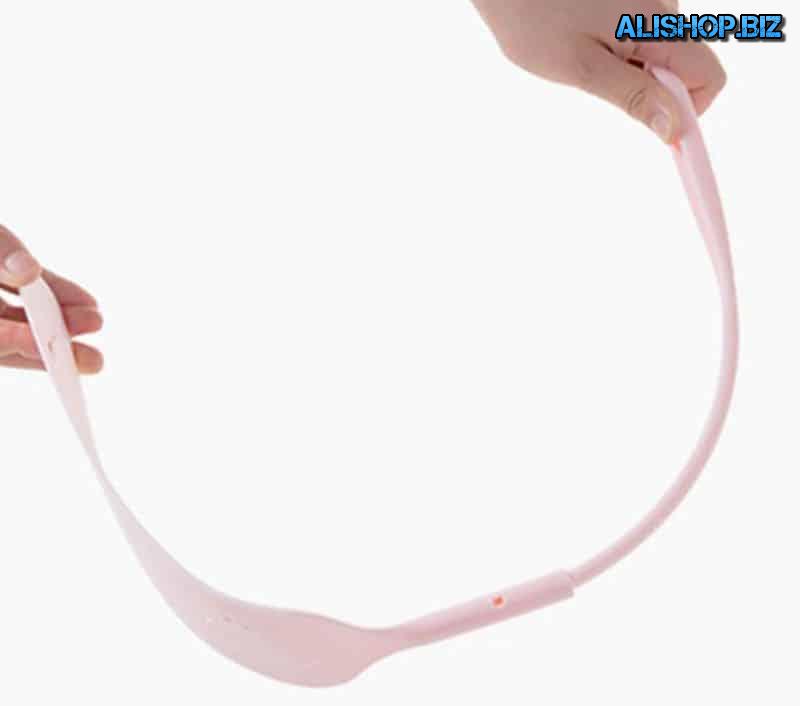 Price: – $1.58 – $3.99 | buy |