Massager spine alignment PurePosture
The spine is the frame of the human body, the invisible neural filaments connected with practically all organs and affect their functioning. Hippocrates argued that any chronic or systemic disease in one way or another is inevitably connected with the condition of the spine. Given this fact, the American chiropractors in cooperation with the designers of the Pure Posture has developed the eponymous static massager that allows you within minutes to relieve tension in predposlednij muscles, stabilize blood circulation, improve posture, lung function, functioning of the hip segment and the adjacent internal organs.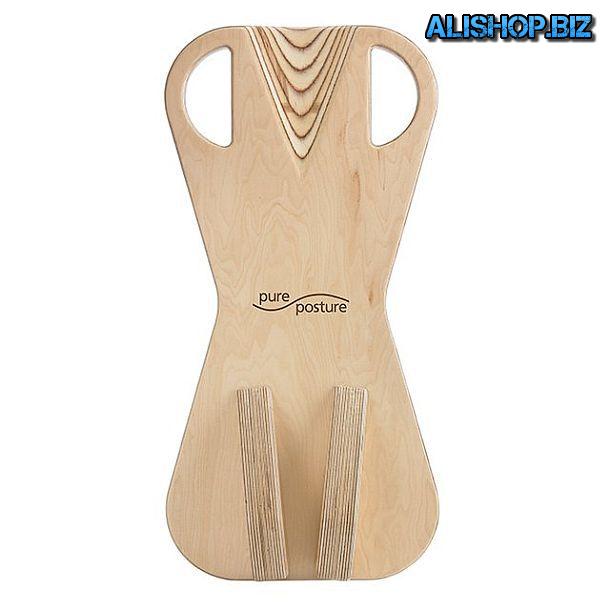 The fixture is machined from natural hardwoods and consists of a flat base vosmibratov size 60.3 x 29,2 x 5 cm and wedge-shaped attachments, which are inserted into the holes regularus sorted by the distance from the edge in accordance with the anthropometric characteristics of the particular user. The kit includes a pair of nozzles with a length of 20.3 cm, a width of 3.8 cm and a height of 38 mm, 50 mm and 64 mm, which are used depending on the flexibility and degree of relaxation of the muscular system.
For best results, you must place the massager to correct posture on a hard flat horizontal surface and lie on it so that the nozzles are symmetrically located on either side of the spine. The user then needs to fully relax and give convex inserts good stretch muscles.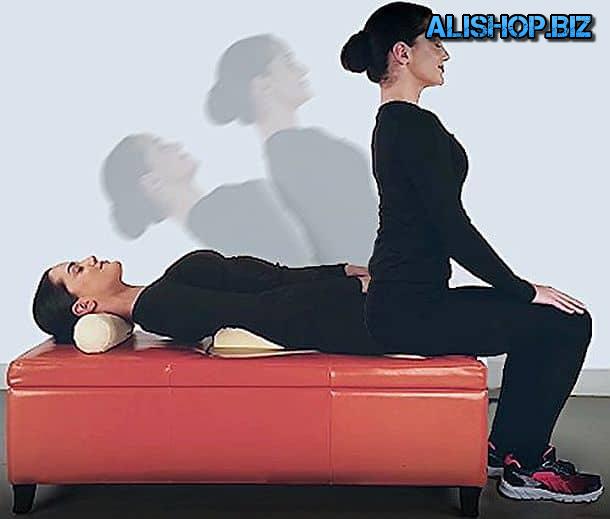 The procedure is repeated with 5-centimeter increments along the length of the entire spine, resulting in significantly improved well-being, and headache and lumbar pain gradually pass. The weight of the massager is about 3 kg and it comes complete with detailed instructions for Assembly and use.
Price: – $279 | buy |