A set of playing cards in a gold design
Card game most often associated with one of the most hazardous ways of entertainment. To emphasize this idea, the creators of this set of cards decorated completely in gold decor. A set of playing cards in the Golden design is perfect to play the fool or Texas hold'em.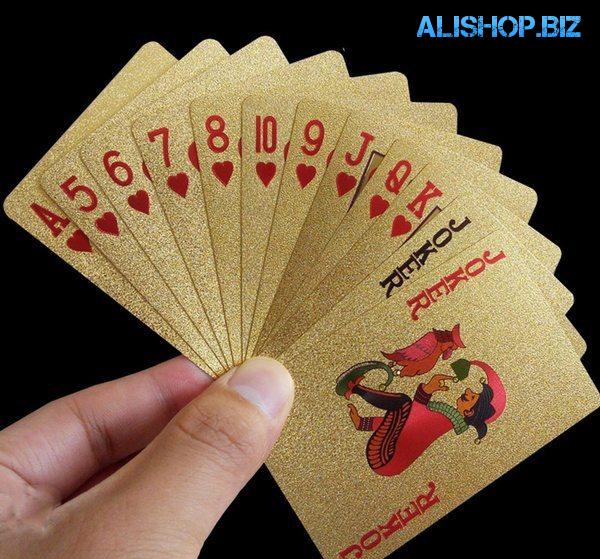 The front side and the shirt these cards are covered with a special paint that creates the illusion of gilding and increases their value in the eyes of the players. Performed at a high level well as drawings, which are a special sharpness and clarity of lines and the reverse side of the card is covered with embossed pattern, beautiful, shimmering in the light.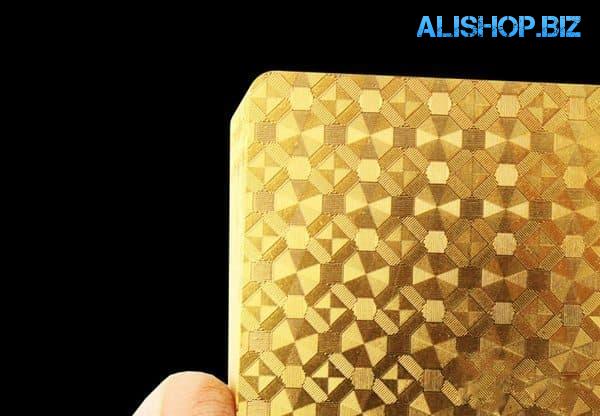 All the cards are made of plastic and therefore possess high strength and resistance to water and spilled drinks on them. In total, the set features 54 cards that are packaged in an attractive box.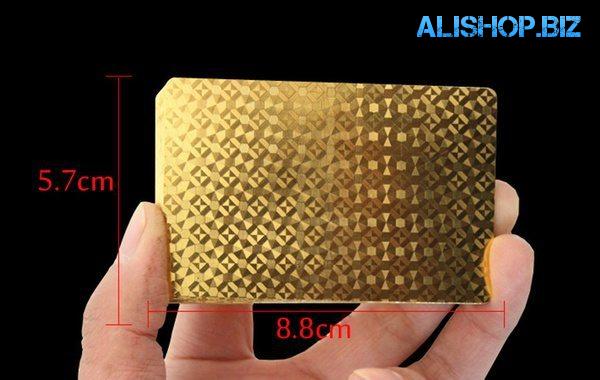 Price: – $10.30 | buy |