Backpack with pixel screen Pix
Developers of innovative backpack Pix are of the opinion that it can be used not only for carrying things. In order to expand its functionality, they installed a large screen with a resolution of 16 x 20, consisting of large colored pixels.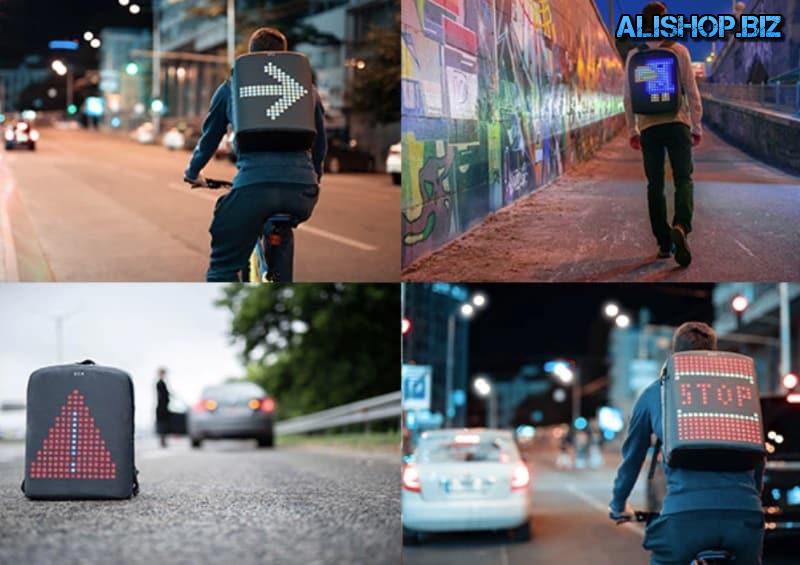 To use such a display can be dozens of different ways, for example, launching a random drawing from library or draw your own. The image can be static and animated. For this you only need to use a mobile app that connects to the Pix via Bluetooth.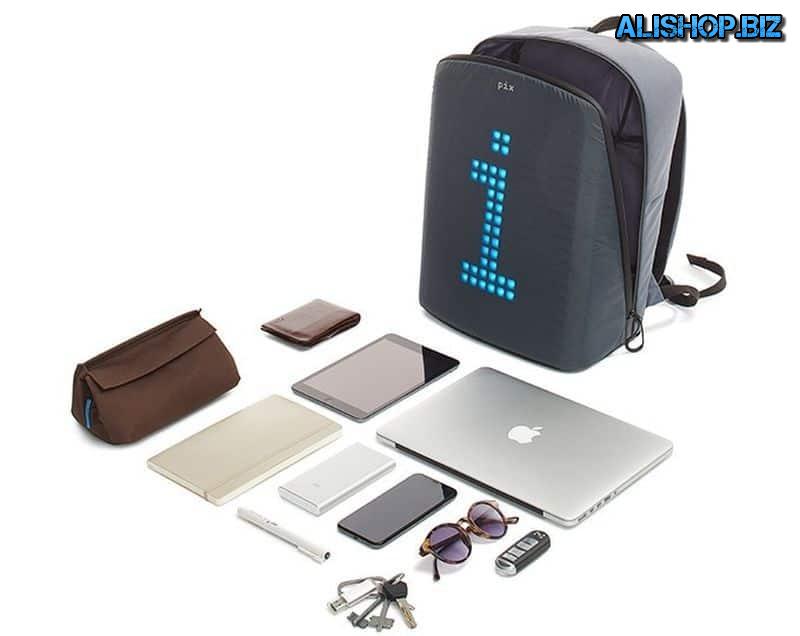 Also the screen on the backpack suited for time display, random text or the mood of the owner. Terms of use the Pix as a crossbody bag, it has everything you need: a large section for tablet or laptop and plenty of pockets for the office.
Optionally available powerful poverbank for 20,000 mAh, which is mounted in a special internal compartment and is suitable to power the screen and charging the mobile devices.
Price: – $199 | buy |