Glove MITT with x-ray palm
Designers of the British company's Mustard, specializing in the production of original gifts, introduced his next masterpiece of mass consumption fit into the interior. Glove MITT called X-Ray Oven Mitt not only protects the hand from burns in the kitchen, but also shows how the iron hand in the x-ray radiation.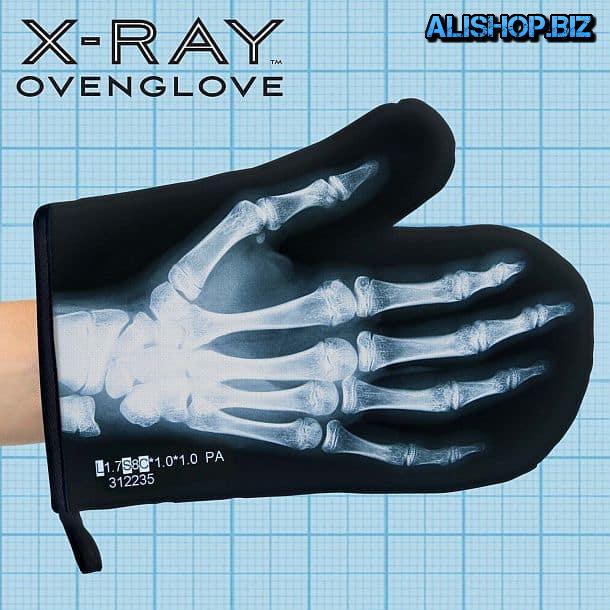 The image printed on thick cotton quilted fabric with sublimation printing and displays the live x-ray, clearly demonstrating each phalanx and each joint of the hand.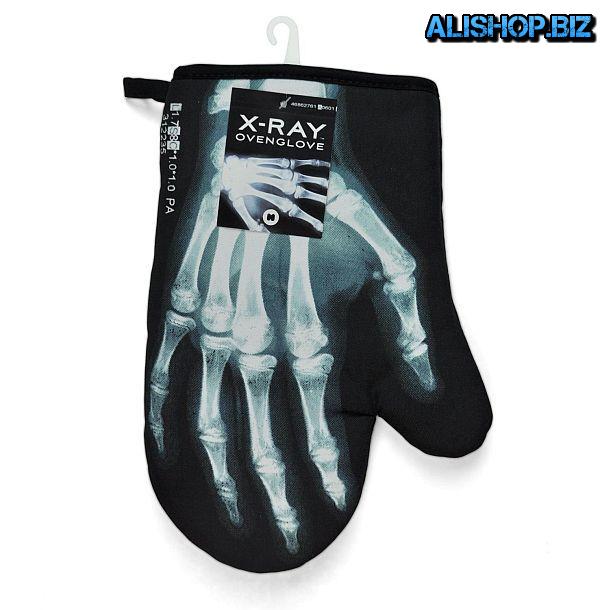 Mitten has a convenient loop for hanging, and its lining is made of polyester. As for the size, they make up 22.5 x 28.5 x 3 cm, weight 75 g. Tack X-Ray Oven Mitt comes in a colorful cardboard packaging is a great gift for cooking fans and friends relating to medicine.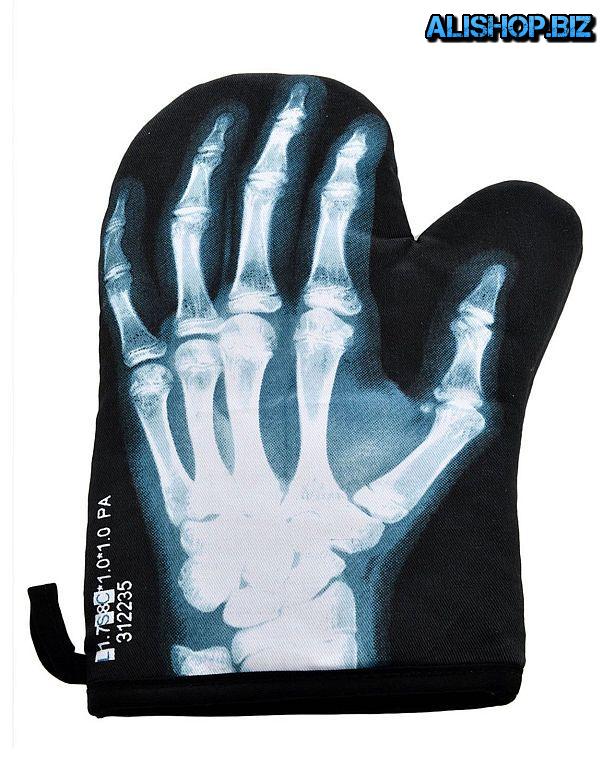 Price: – $11.99 | buy |