15 powerful coolers for computer equipment from Aliexpress
Despite the large number of available alternatives, air cooling using a good old coolers still dominates in the world of computer technology. 15 powerful, high-quality and quiet fans from Aliexpress, designed for the chassis, processors, and graphics cards have been collected in this collection.
Basic cooler for the processor Aigo Darkflash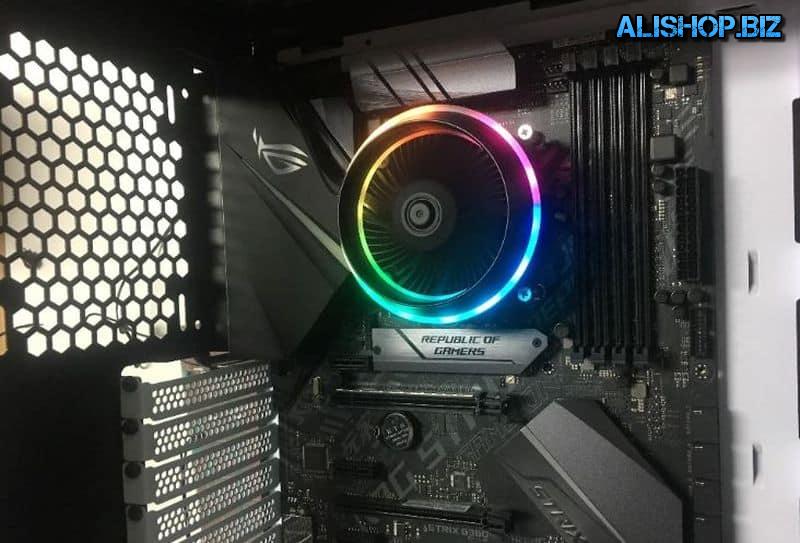 In its structure, the cooler resembles the box options, but has some differences. Product features an RGB led that is suitable for modding. The current color indicates the heat of the processor. Red indicates high temperature. Blue — medium, green — low. The cooler is designed for installation on the motherboard equipped with socket LGA 115x. Quiet it can not be called even though the number of revolutions is limited by the level of 2500 per minute.
Price: – $19.99 | buy |
SXDOOL transparent fan with LED light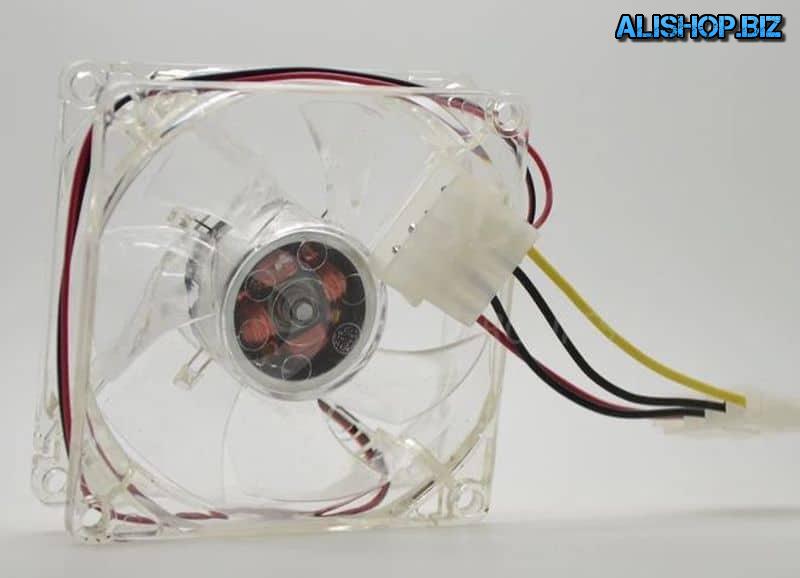 Transparent 80 mm case of this cooler, together with bright led illumination blue color makes it an excellent solution for modding and cooling in any computer case. Particularly impressive lighting effect looks in a darkened room. To connect to a power source use a standard Molex connector.
Price: – $1.51 | buy |
Triple cooler on the CPU ALSEYE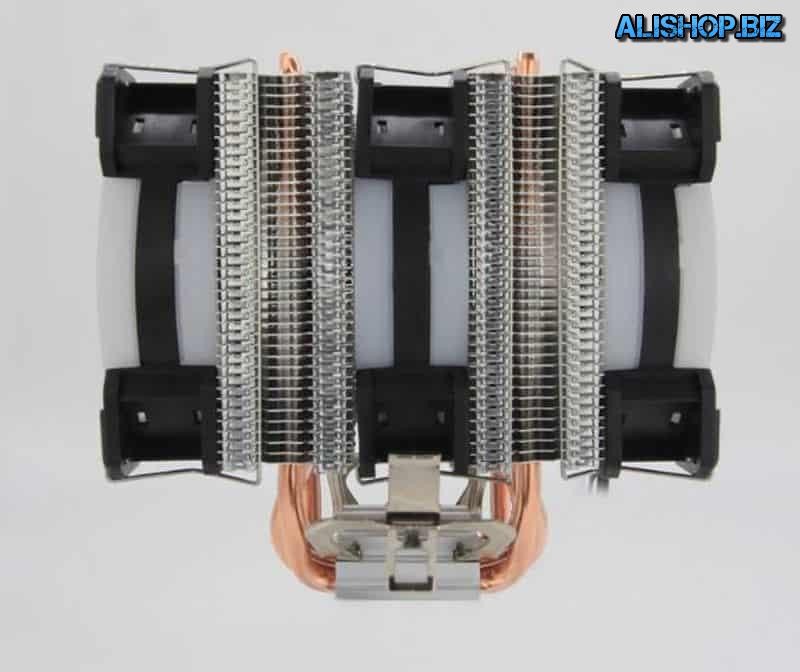 An attractive feature of this CPU cooler from ALSEYE is its unusual structure, which resembles a multilayer sandwich. A pair of radiators is coupled directly with 3 fans, each of which is equipped with multiple-color illumination. The dimensions of the active parts 92 x 92 mm. in addition, for removal of thermal energy used here is the 6 heat pipes.
Price: – $21.37 — $26.94 | buy |
Ultra-thin cooler for cooling the body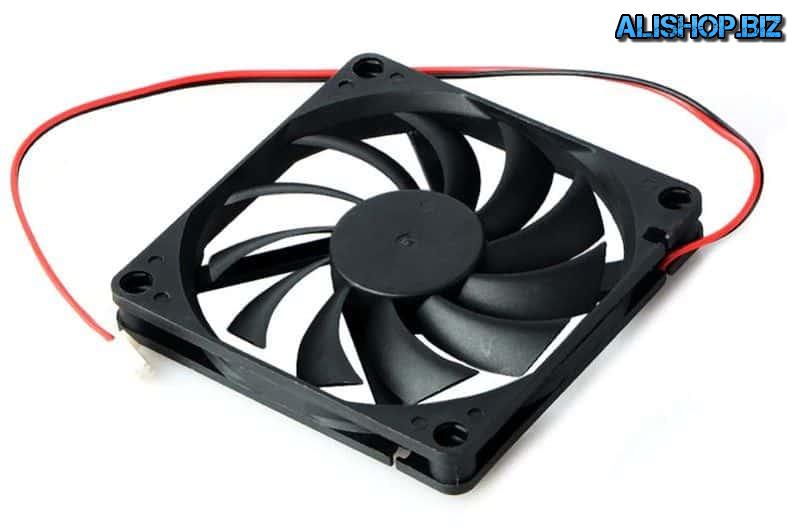 Another popular option for cooling system units also has dimensions of 80 x 80 cm, however, is characterized by low thickness, is only 1 cm, it is best used in systems that are sorely lacking space for other components. The presence of the 2-pin power connector allows you to connect the device directly to motherboard.
Price: – $1.31 | buy |
Fan with USB connection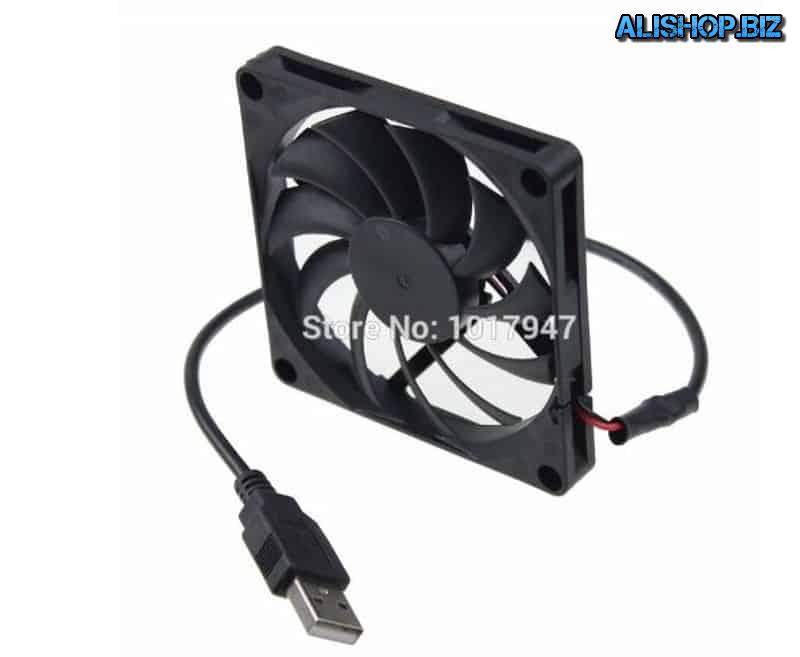 The uniqueness of this fan is the way to connect to a current source. To do this, here uses a standard USB connector that may be relevant to those users who are experiencing deficiency of other connectors. Standard sizes of 80 x 80 mm, its thickness is only 10 mm, making it one of the finest in this collection. Here the blades can rotate at up to 2500 rpm.
Price: – $5.11 | buy |
Hull fan Alseye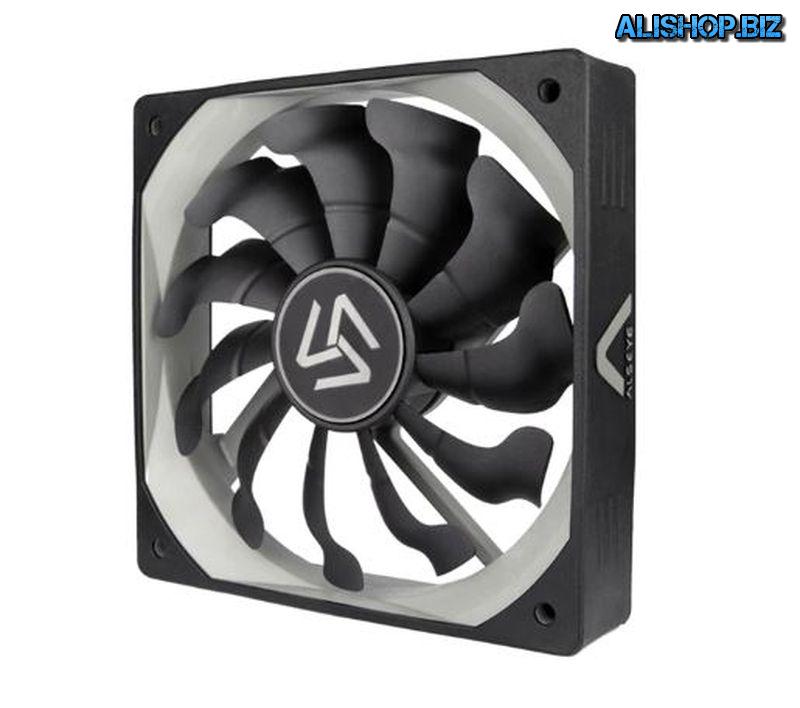 Fan Alseye belongs to the category body and differs aesthetically pleasing appearance. Its dimensions are 120 x 120 mm, and the maximum number of revolutions of 1200 per minute. While he remains fairly quiet, which is facilitated by the hydraulic bearing, and silicone nails to absorb vibrations. Connection to a source of power is via a 3-pin connector.
Price: – $8.62 | buy |
Led fan Aigo DR12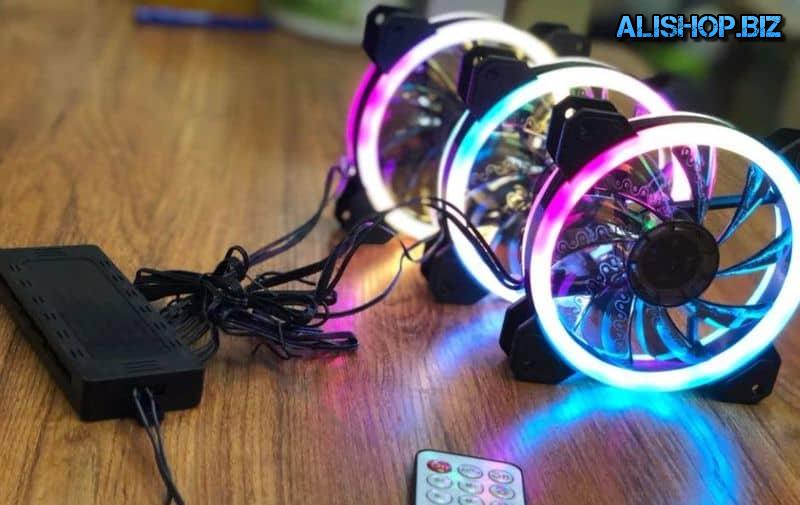 Fan Aigo DR12 was created not only for cooling system units, but also for decoration. To do this the entire length of its circumference is the RGB tape, capable of displaying many different shades. Switching control colors is with the help of compact control panel. The fan has a size of 120 mm, and its maximum number of revolutions of 1,500 per minute. The noise level is also low and does not exceed of 21.2 dB.
Price: – $9.49 — $49.95 | buy |
Microventilation 40 mm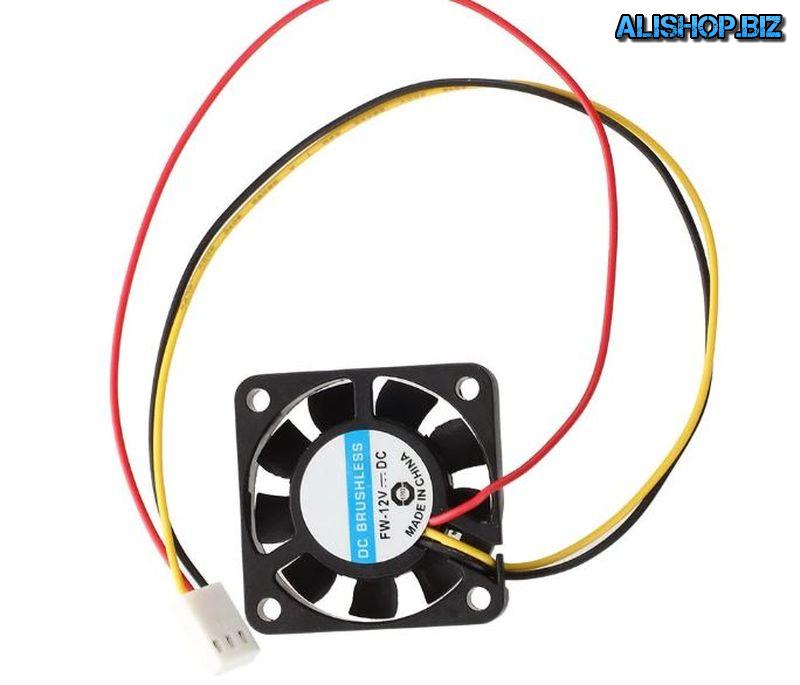 Another cheap 40mm fan with 3-pin plug and intended for installation in a PC case. The rest of the fixture is a little different from the larger counterparts. The device is made of plastic and has 4 holes for mounting with screws or silicone nails. Implements such a fan microparties in 2 pieces.
Price: – $1.34 | buy |
Replacement graphics card cooler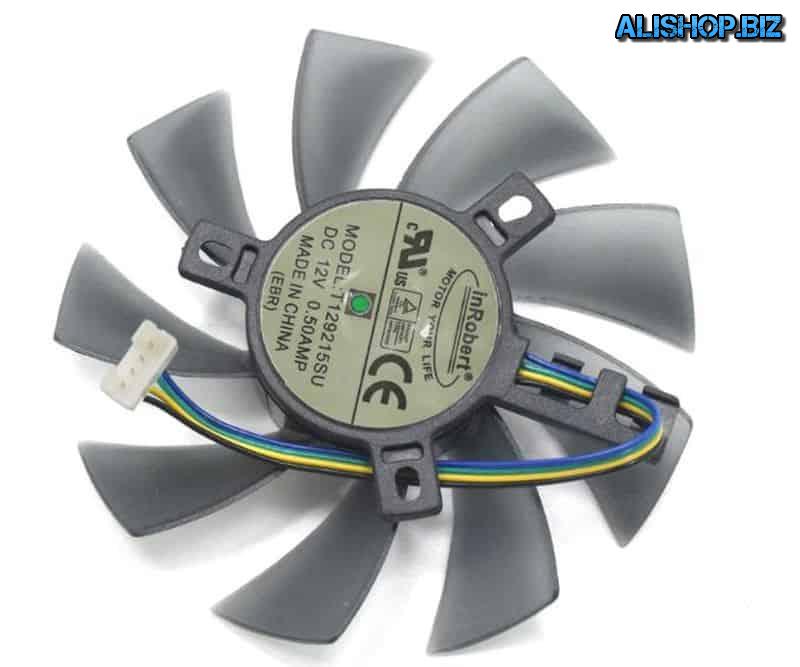 Use this small fan whose dimensions are 88 x 88 mm, as a replacement for regular cooling on the graphics card. The presence of 4-pin connector makes it compatible with the latest Nvidia and AMD products. The fixture is available in 4 versions, each of which is characterized by the presence of 2 bearings. At maximum, the device is able to spin up to 2500 rpm.
Price: – $4.94 — $10.96 | buy |
Silent fan 120 mm
Big cooler Ninth World 120 mm stands out with a bright design and low noise, the level of which does not exceed 21,1 dB. To reduce the vibration level, complete with a fan has a special silicone attachment. The blade fixture is made of red translucent plastic and illuminated with 15 bright LEDs spaced evenly along its entire circumference.
Price: – $1.17 — $3.64 | buy |
Miniature fan with aluminum heatsink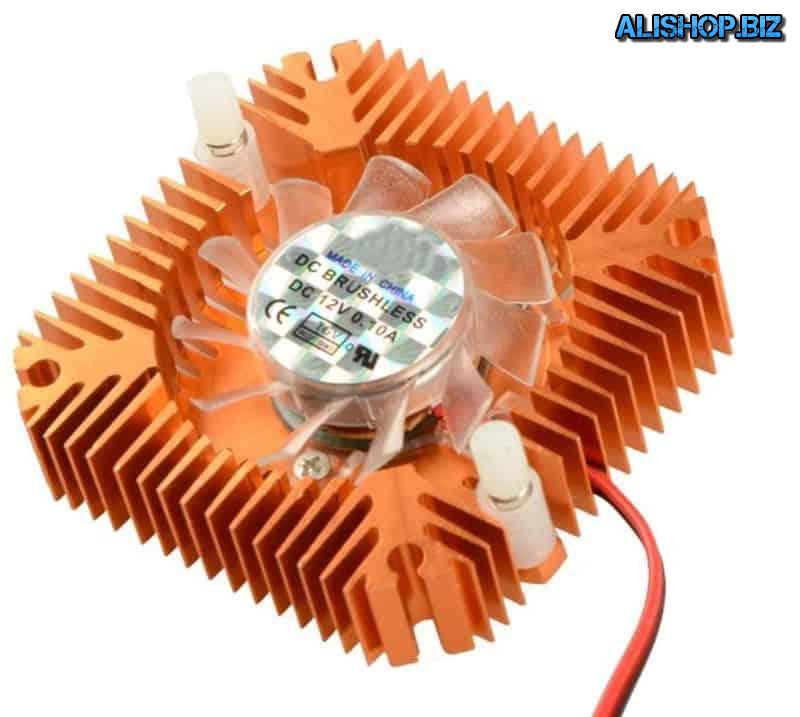 The size of this fan is only 55 mm, but its advantage is the presence of an aluminum radiator that is suitable for effective removal of heat from graphics cards and other "hot" chips. On the cooler there are 12 plastic blades, and power connection is used the 2-pin connector. The maximum number of revolutions is 3000 per minute.
Price: – $1.57 | buy |
CPU cooler with 2 heat pipes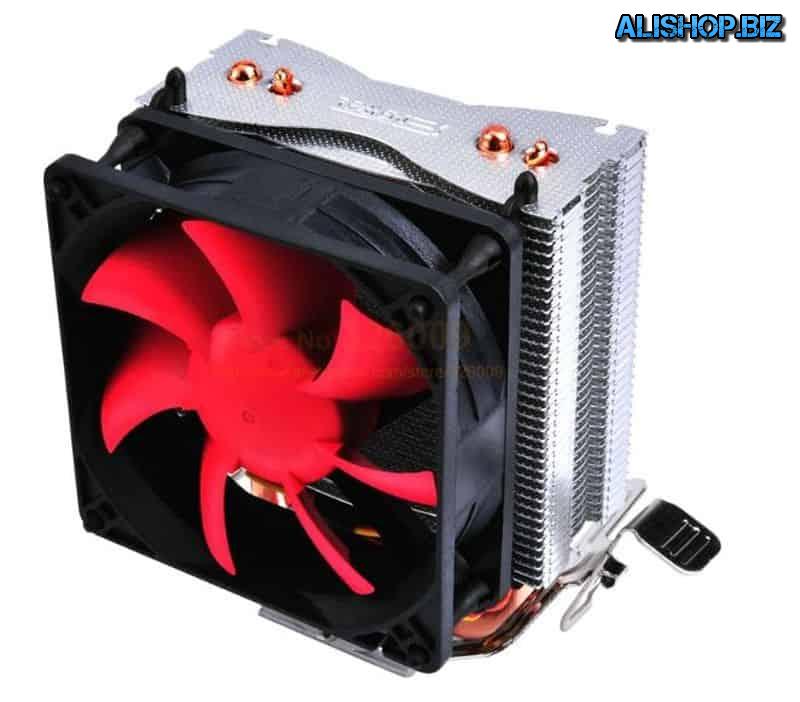 This large tower cooler is designed for cooling CPU and is compatible with the "stones" on the 775/1150/1151/1155 sockets, and AM2 +/AM3/FM1/AM2/939. At maximum speed, which reaches up to 2,200 per minute it features low noise levels not exceeding 20 dB. There are modifications to the products with one and two fans. For best heat dissipation use 2 tubes.
Price: – $13.99 — $16.99 | buy |
Big cooler for CPU cooling AIGO E3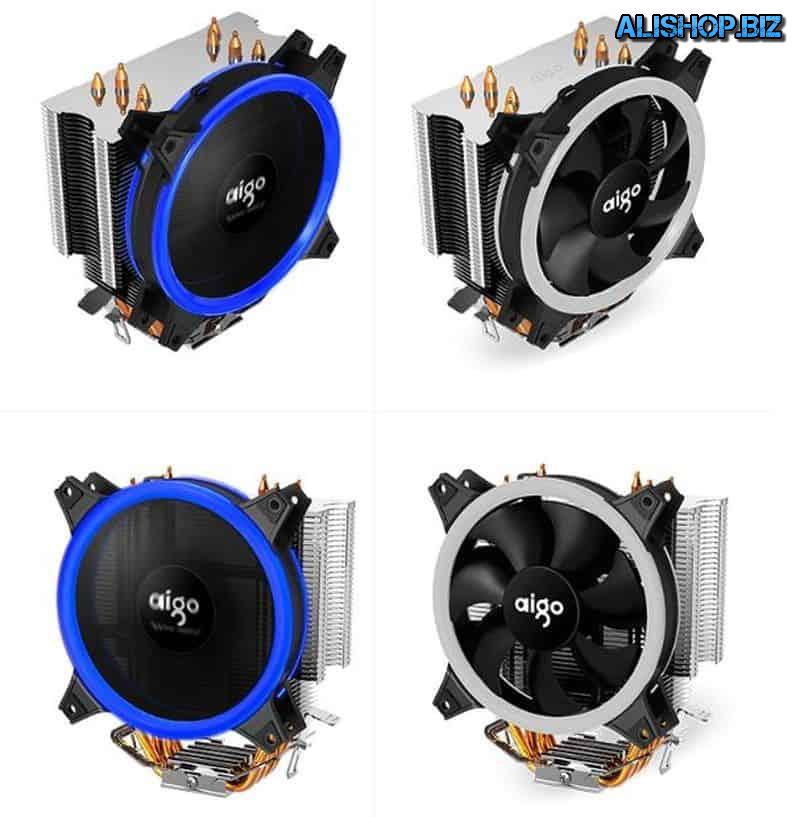 This model of Aigo fan combined with the radiator and can be used for cooling of processors on the sockets 775, 1150, 1151, 1155, 1156. Also discharging the heat with the help of this device contributes to the presence of 4 tubes. As previously mentioned modification, this led tape located on the circumference around the blades. To spin this cooler can be up to 1800 rpm.
Price: – $22.96 | buy |
Tower cooler with 2 fans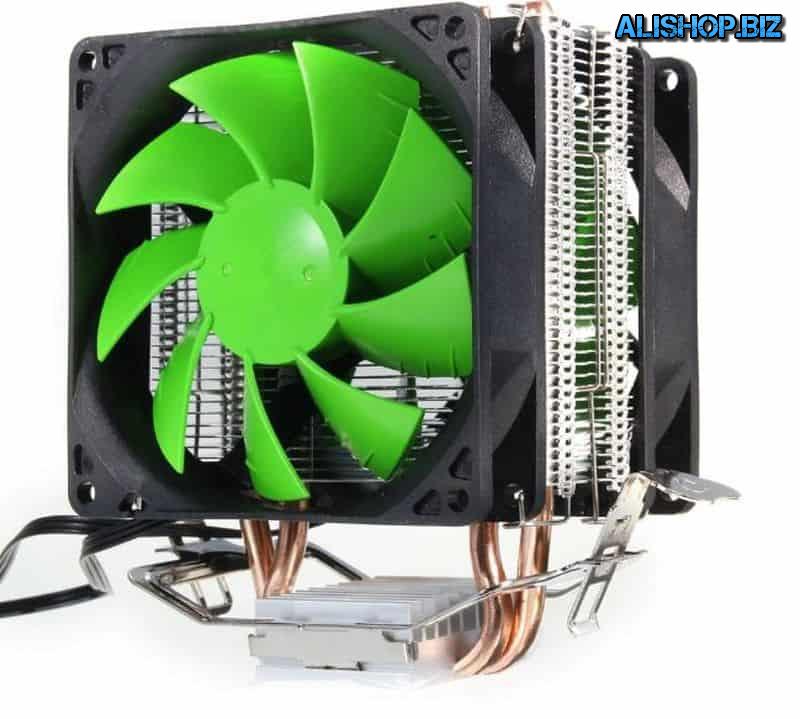 The presence of this CPU cooler tower type 2 fans to direct airflow through the grille aluminum radiator for blowing. The product is designed for mounting on sockets LGA 775/1156/1155 and AMD AM2/AM2+/AM3. To connect to the power connector uses a 3 pin plug.
Price: – $13.84 | buy |
Protective grille for fan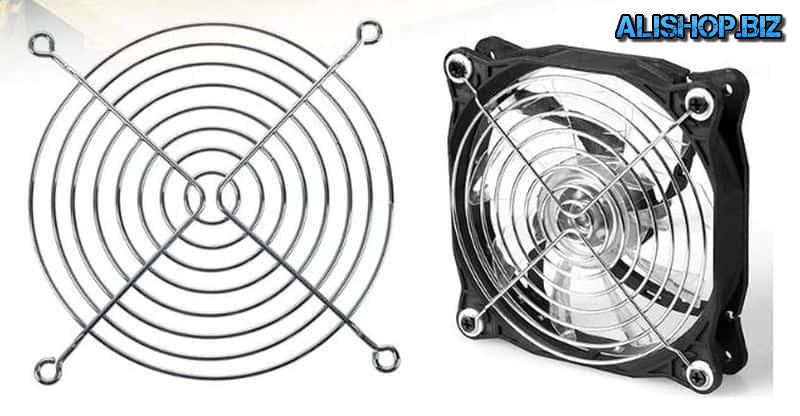 The presence of the protective fan grid allows you to protect the blades from accidental ingress of fingers or other objects. If desired, this accessory can be easily removed. Installation is also not time consuming. The product is made of metal, suitable for mounting on coolers size 120 x 120 mm and is sold in kits consisting of 2 pieces.
Price: – $1.50 | buy |