Multifunctional Mat for kitchen
Because the kitchen often have to deal with the hot dishes, then there is a legitimate desire to protect their hands from burns and the table surface from traces of highly heated pots and pans.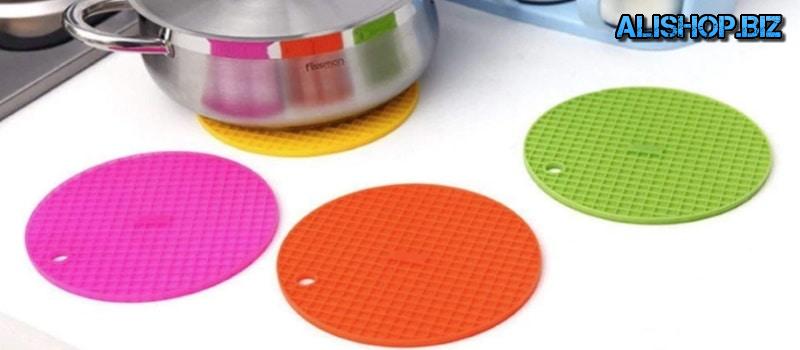 Perhaps the most universal tool for all these tasks, is this multi-functional Mat. Among its advantages include: flexibility, excellent insulation properties and a cellular structure, protecting it from slipping. The device can be used as a stand, and folded it into a convenient pot holder.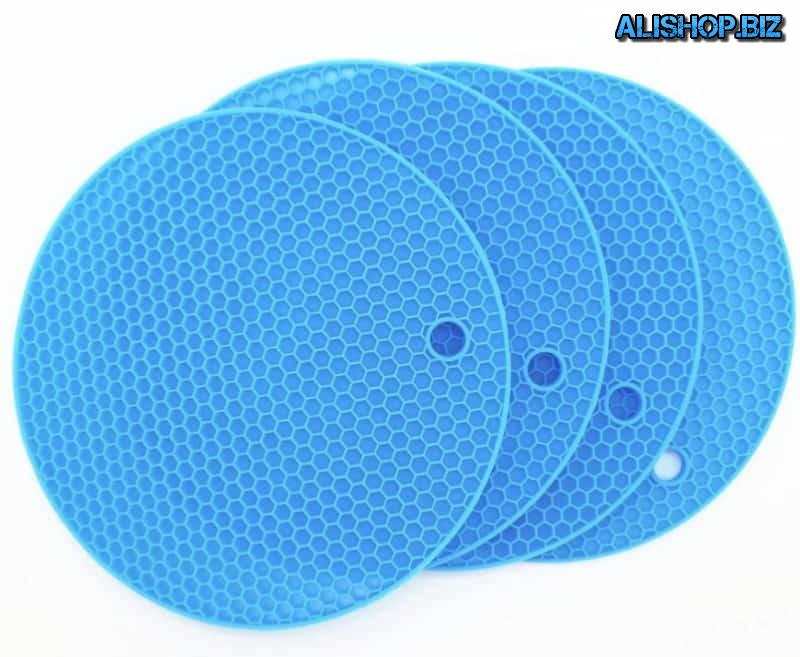 The diameter of the Mat is 14 cm For its production used food safe silicone. The presence on the circumference of the small through hole allows to hang the device on a hook or nail.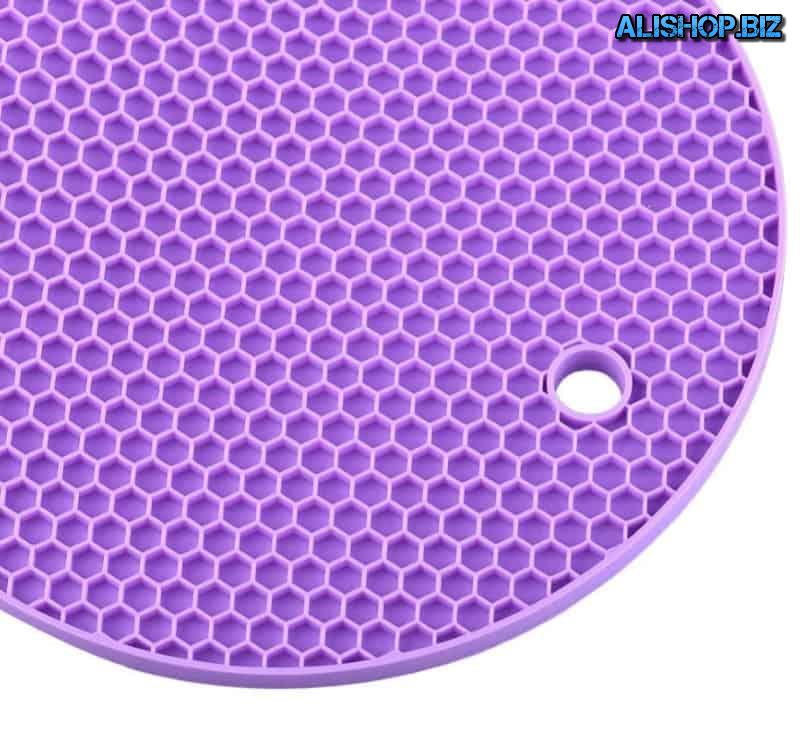 Price: – $1.22 – $1.30 | buy |