Decorative trim on switch "Glowing cactus"
Not all modern switches have a backlight function. And to somehow distinguish in the dark a button has to invent and come up with different ways of lighting. What I say is not quite it is aesthetically beautiful and convenient to do so. But there is already a ready solution for such seemingly simple problems.
One of them is the use of decorative plates from the "Glowing cactus". The device is installed on the perimeter switch, turning it into a part of the composition depicting a pot with growing in it succulent. Individual elements of the lining have a tendency to glow after dark, using accumulated during the daytime energy.
Sell only 6 versions of such overlays, which differ in appearance and arrangement of the luminous elements. The size of such plates the same and are suitable for switches with parties 8,6 x 8,6 cm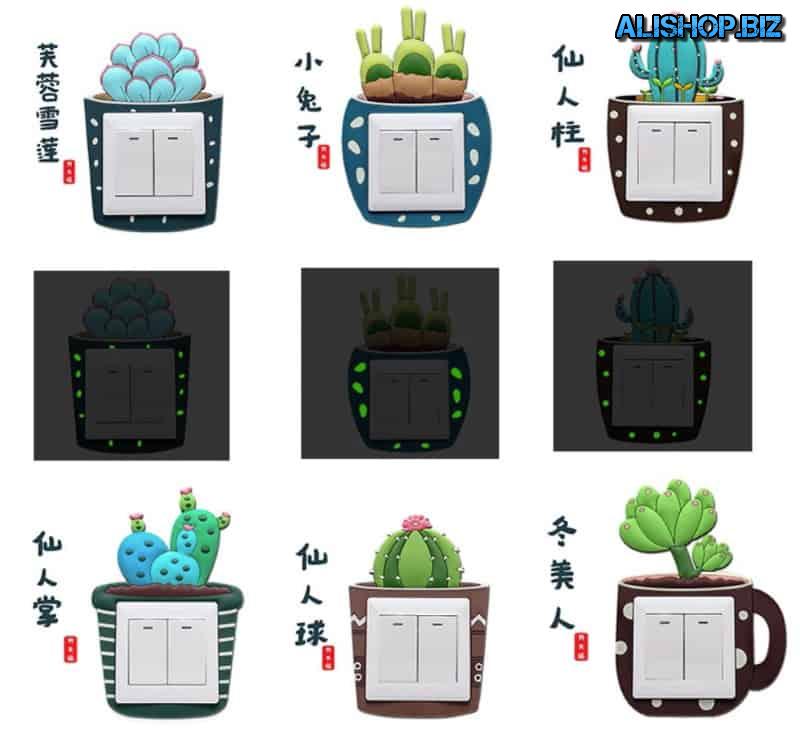 Price: – $1.34 | buy |