Unlike the facilities for gambling, ring INRENG with the image of the faces of dice is used exclusively for personal entertainment, that is, performs the role of a of fidget.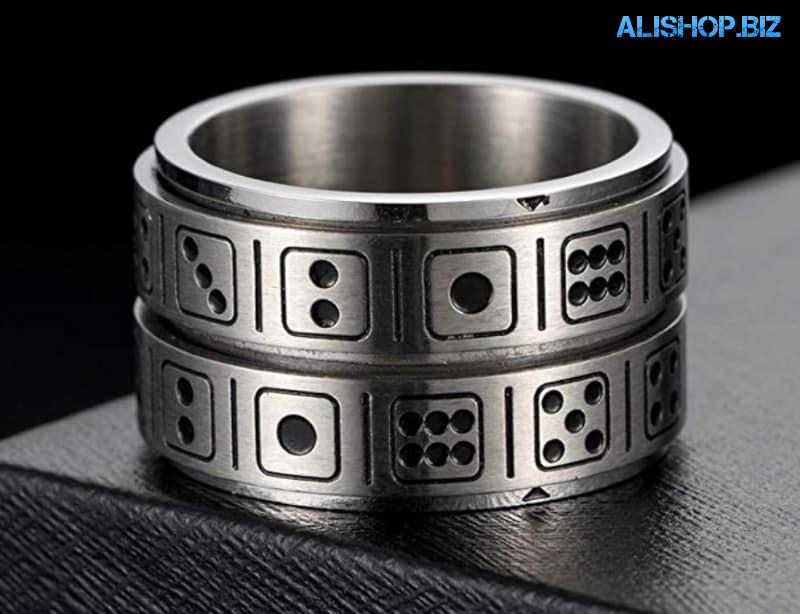 The decoration consists of 2 independently rotating circles, the whole surface of which is covered with the characteristic points. With their help, you can try your luck by seeking the loss of the planned combinations. For this there is a couple of small marks on the body. Like any powerful, this device helps to occupy hands, relieves tension and promotes concentration.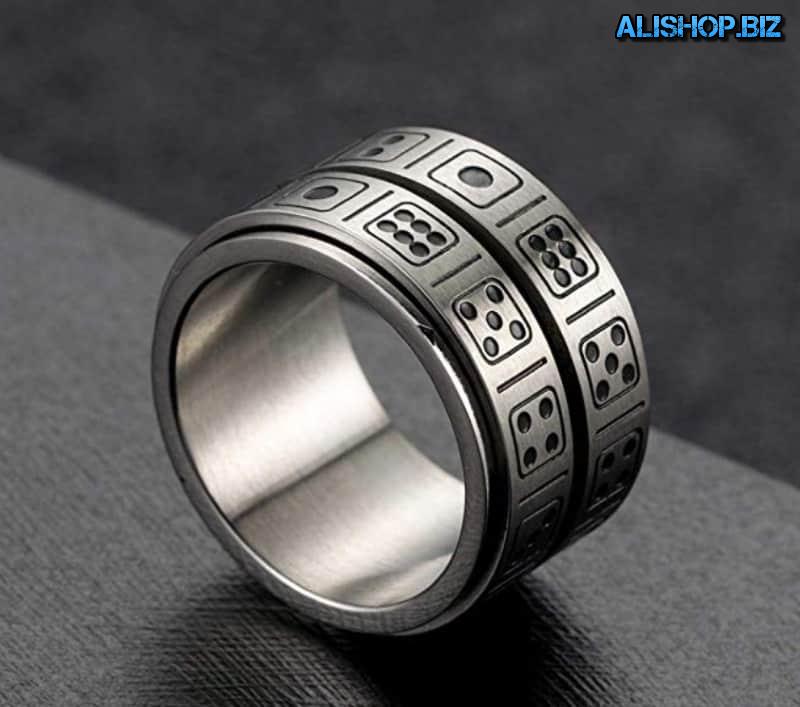 The product is made of stainless steel and is safe for your health because it does not contain harmful substances and does not cause allergies. Gaming weight of the ring is only 15 grams, and width 14 mm. For storage in the included velvet pouch with a drawstring-tie.
Price: – $8.99 – $13.89 | buy |