Electronic jug to measure the volume and temperature of the liquid
To know the temperature of the fluid and accurately measure the amount of normal everyday situation that occurs daily. In most cases, measurement of these parameters with the help of finger and eye is enough, but sometimes you want something more accurate and objective.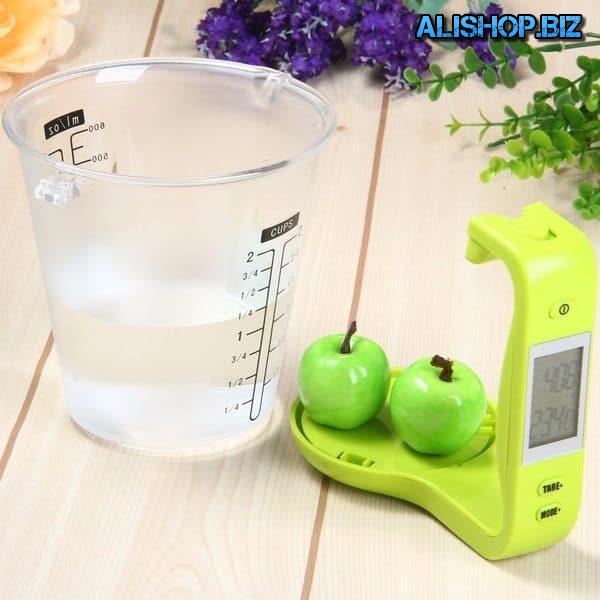 The electronic feature of this pitcher is that it contains temperature sensors and weight that output indicators on a small LCD screen mounted on its handle. In addition, a measuring scale marked on the side face of the transparent vessel from plastic, which allows to determine the fluid volume visually. If necessary, the vessel can be removed to use the area underneath as weights.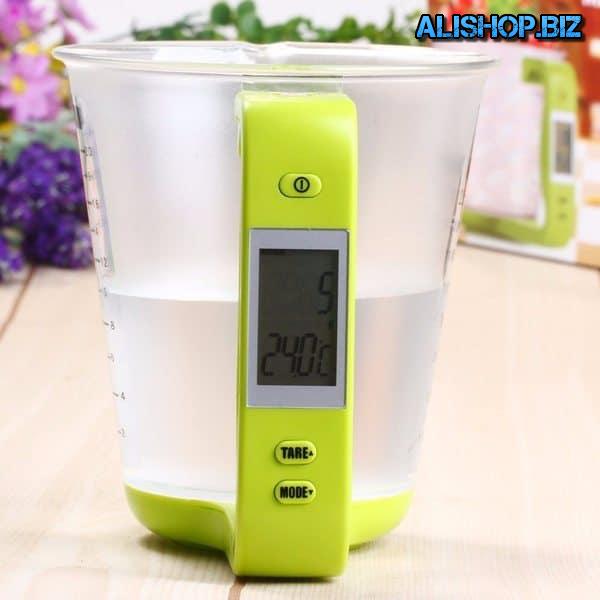 In addition, the device boasts the ability to convert values, and the function of auto power off after 1 minute of inactivity. The stuffing from the only CR2032 batteries.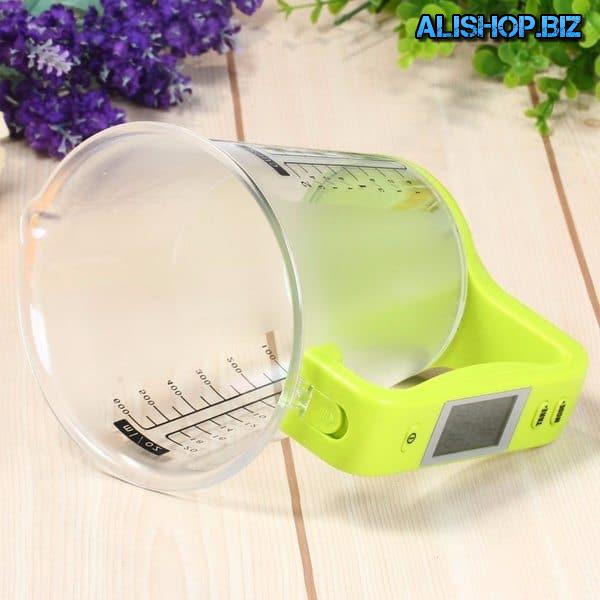 Price: – $11.87 | buy |