Kitchen sponge with handle
Price: — $2.86 | go to purchase |
Sponges have become an integral part of every home. They are used for reading dishes and wiping tables, there are in each kitchen, but only some of them have an important improvement, which allows to significantly simplify the work with them.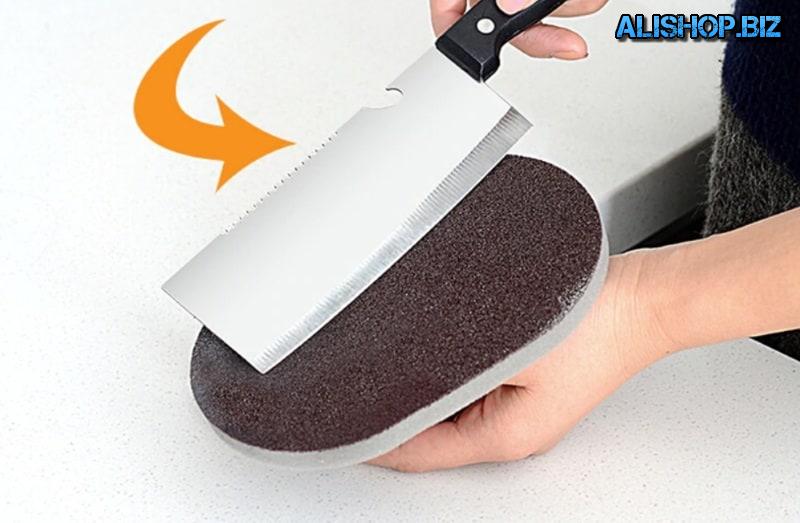 We are talking about an ordinary plastic handle that helps to provide a more comfortable grip, as well as to get rid of the need to hold the sponge directly in the palms. The benefit of this innovation is easy to feel when you first try to wash pots, knives and other cutlery.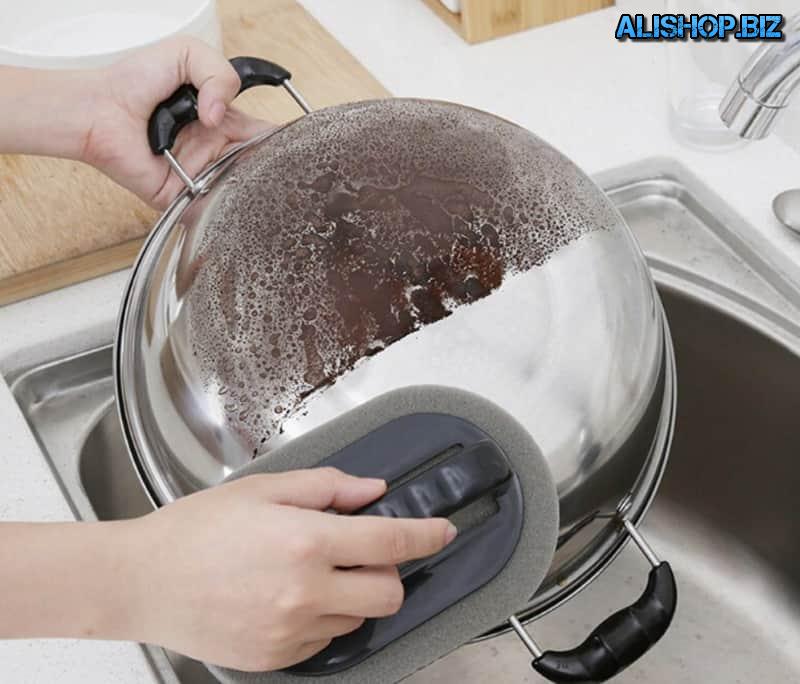 The device has an oval shape and is covered with a rough layer, contributing to a more rapid cleaning of surfaces. The size of the sponge is 14 x 8 cm, it weighs only 50 grams.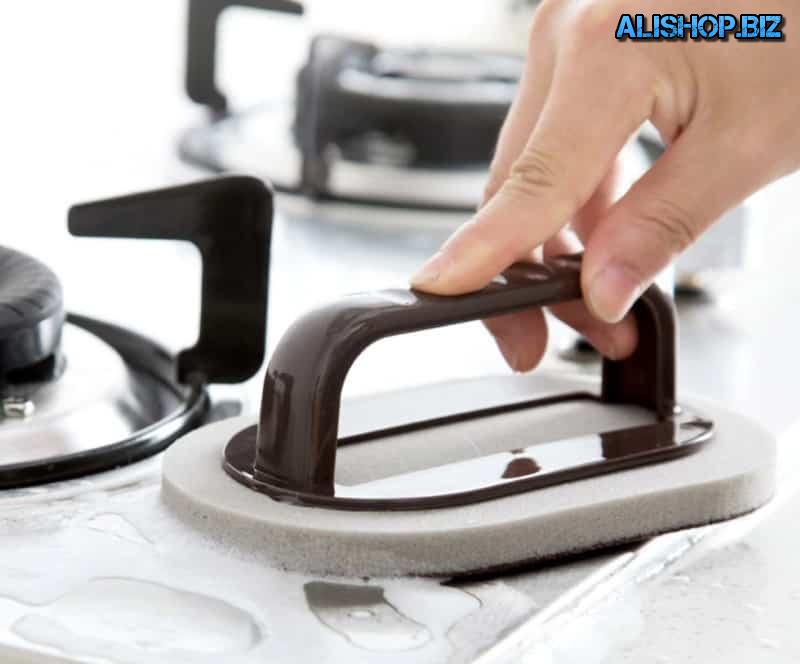 Price: — $2.86 | go to purchase |